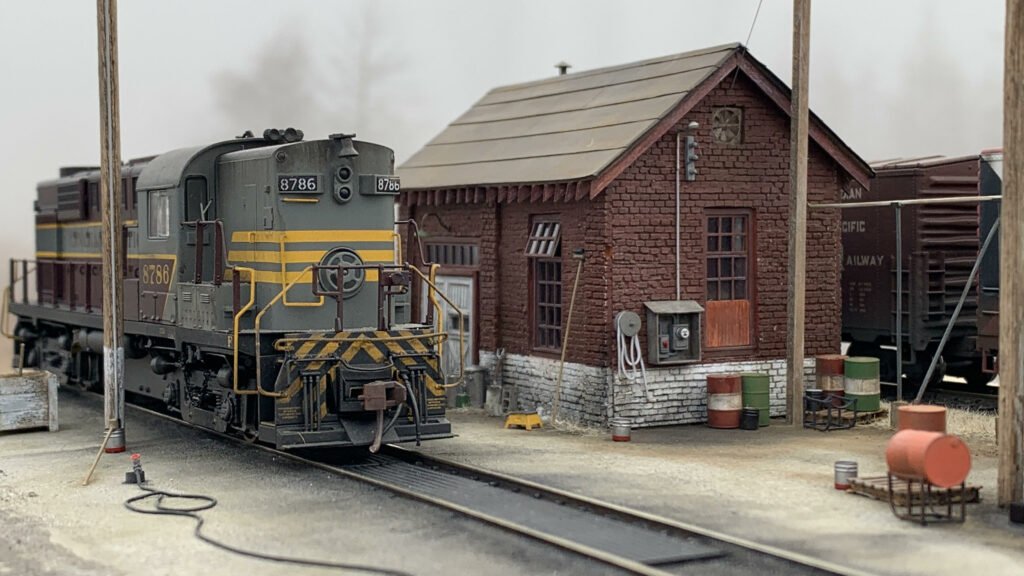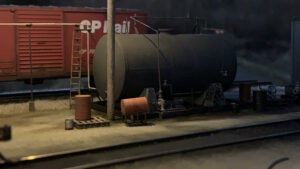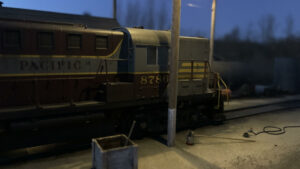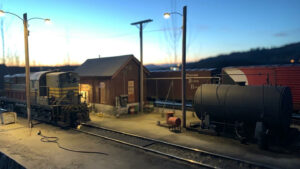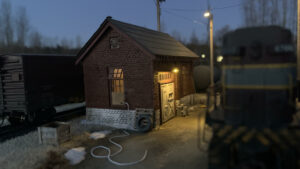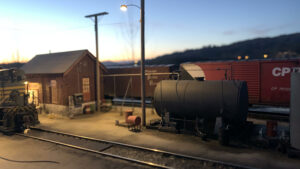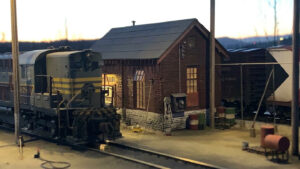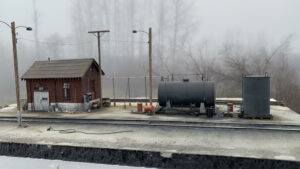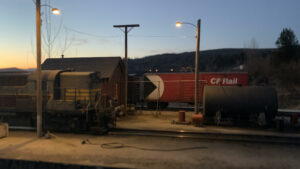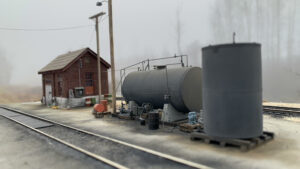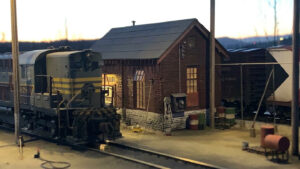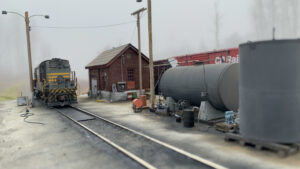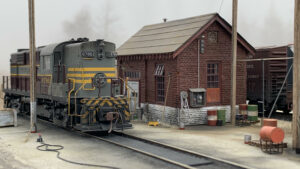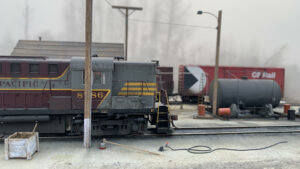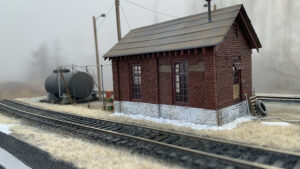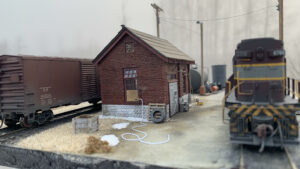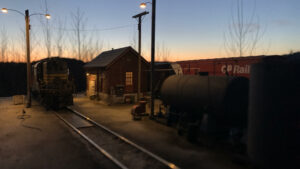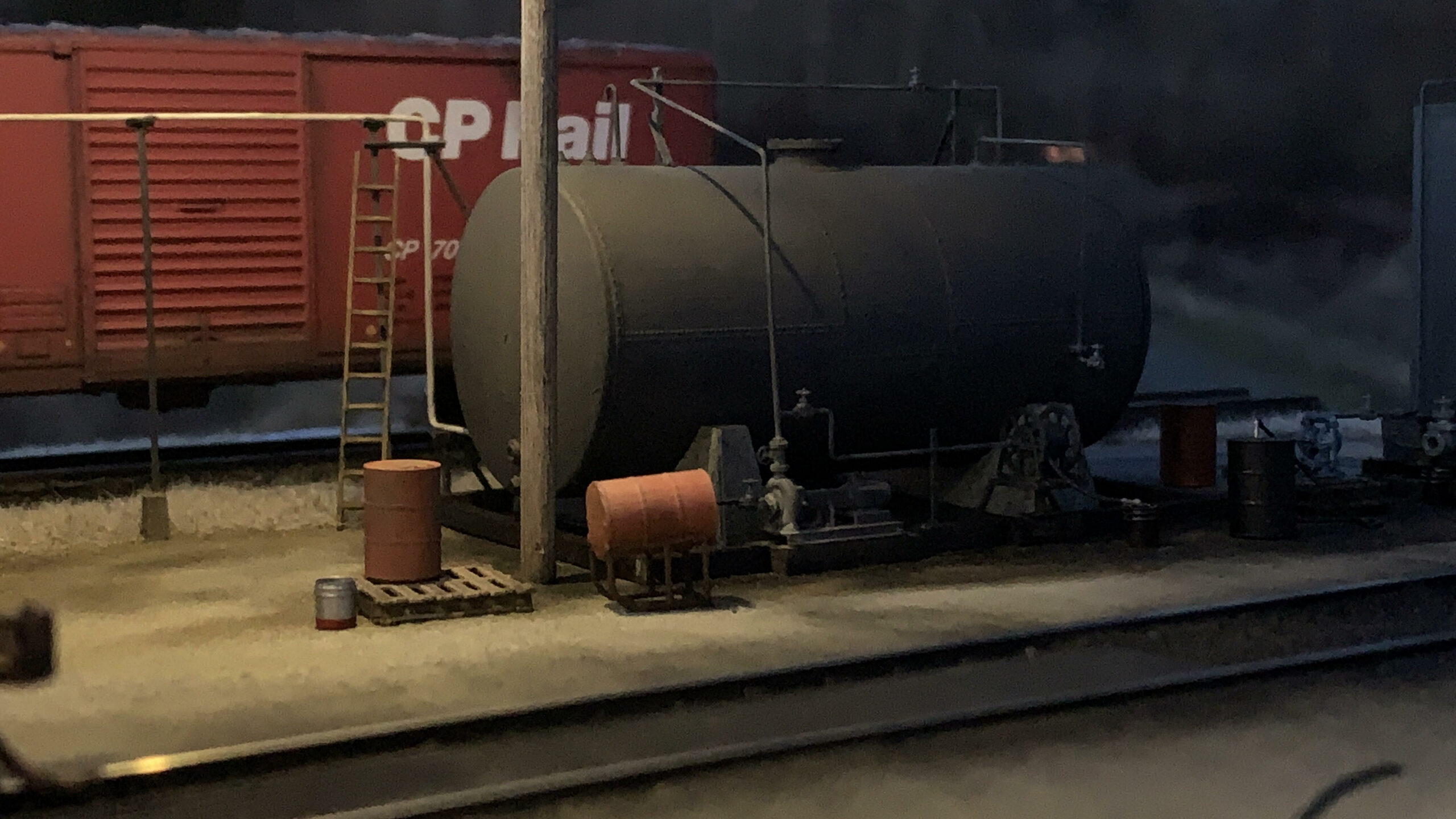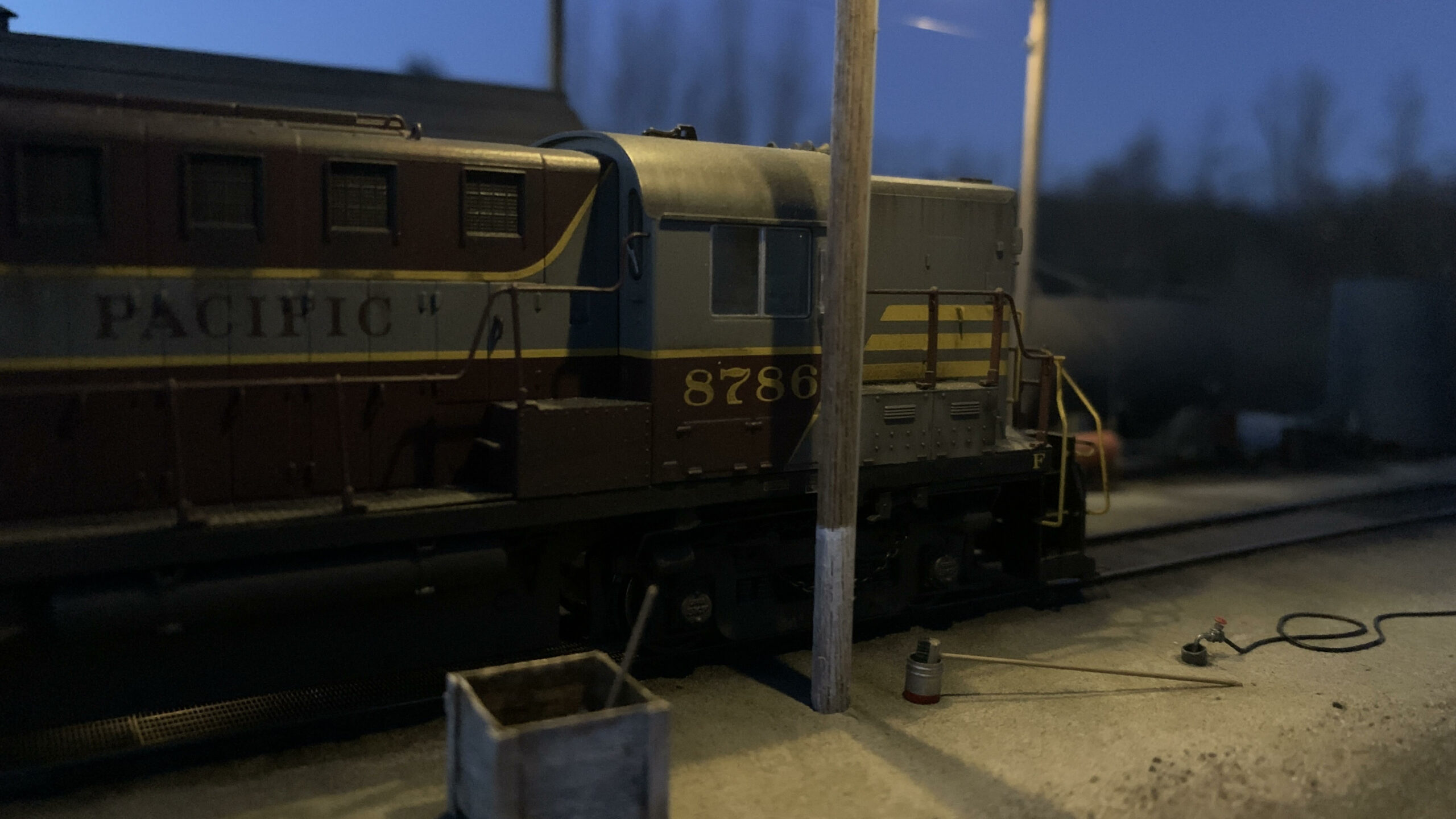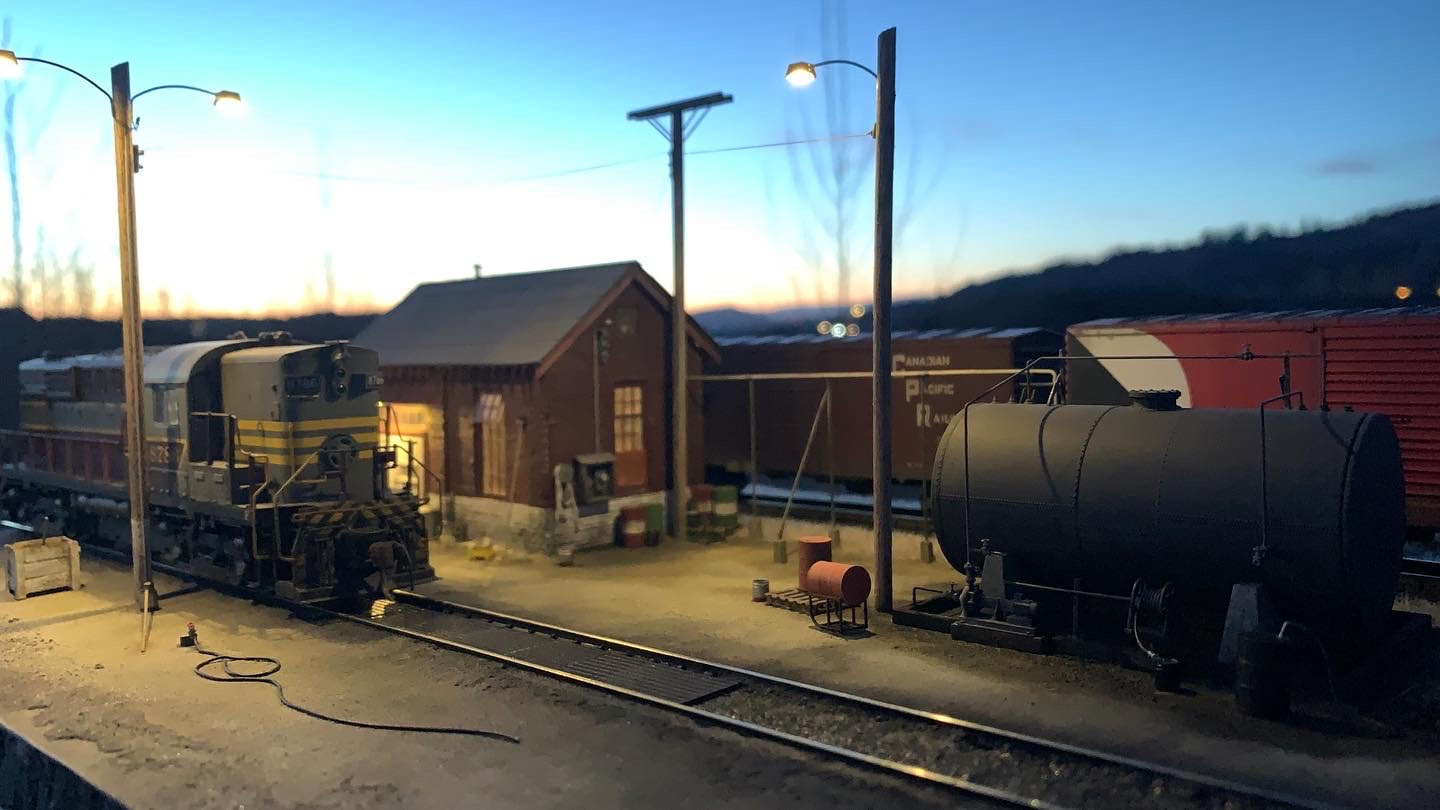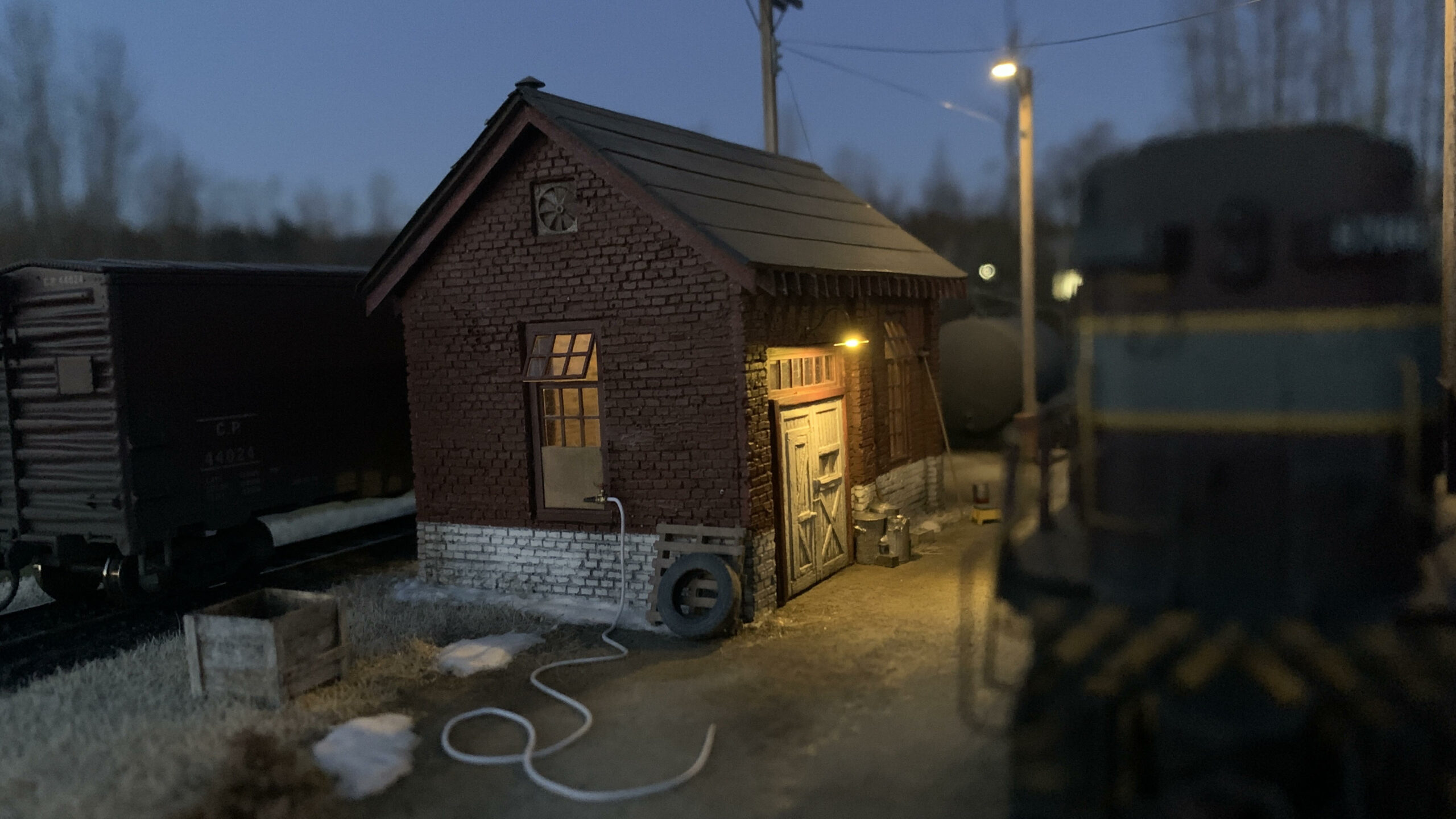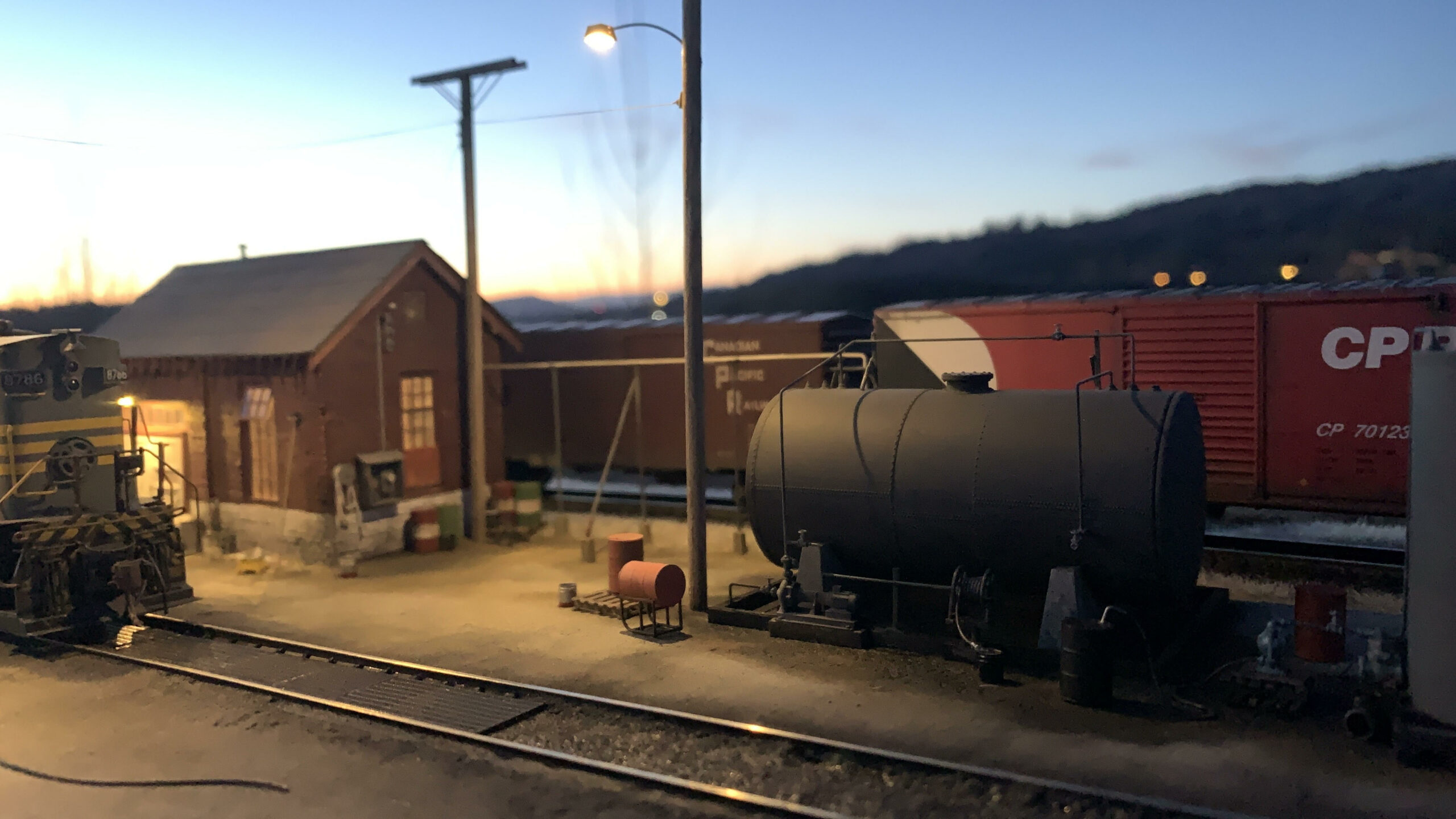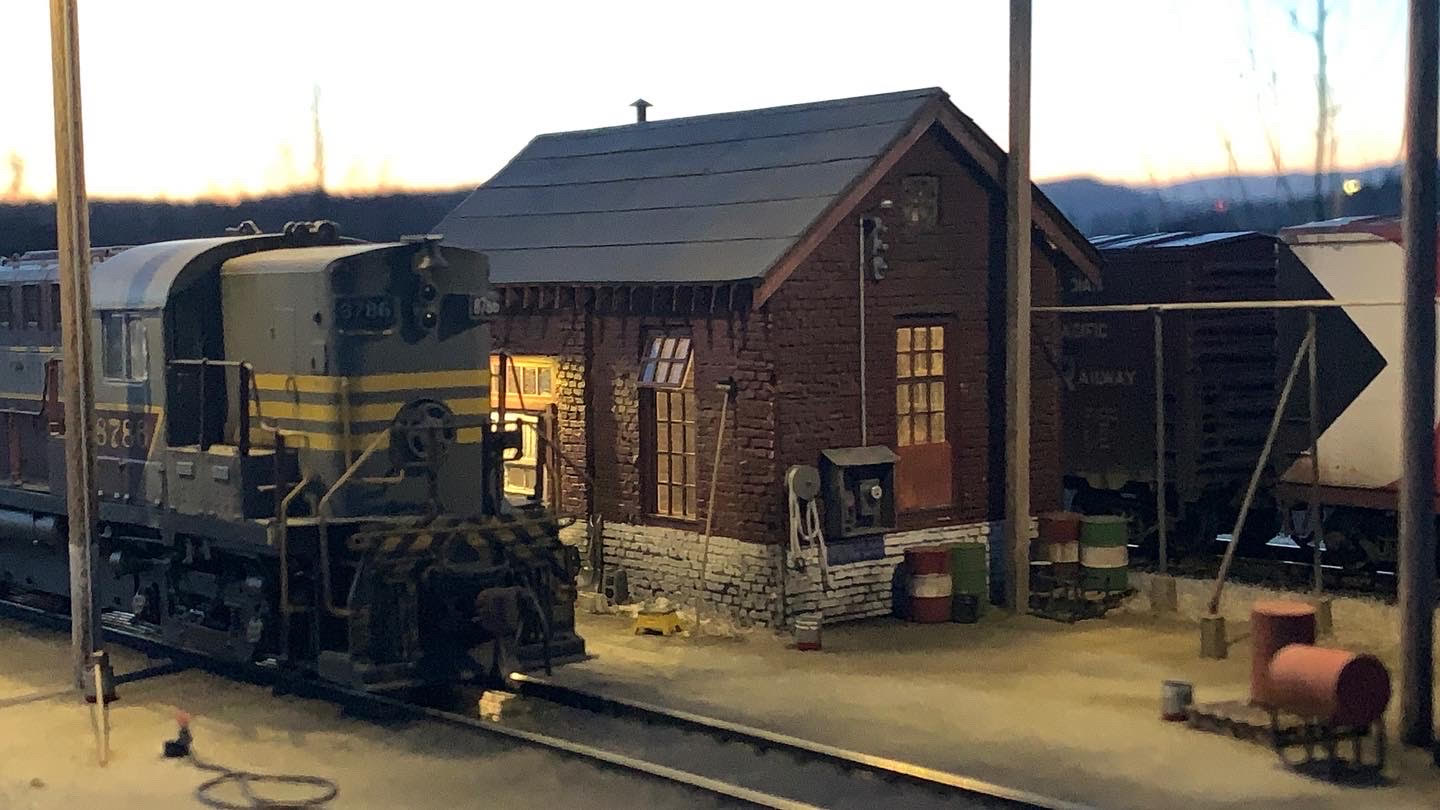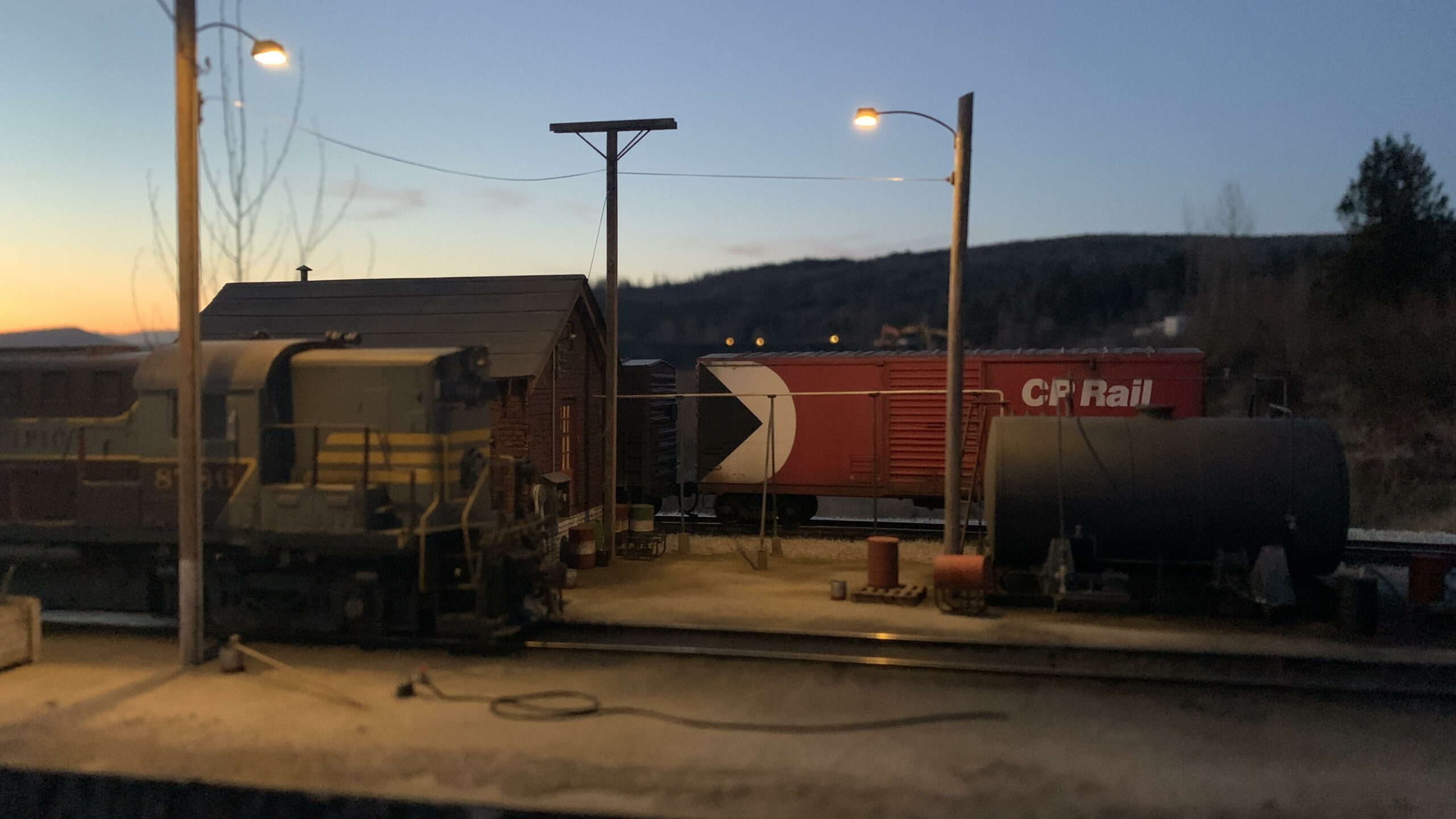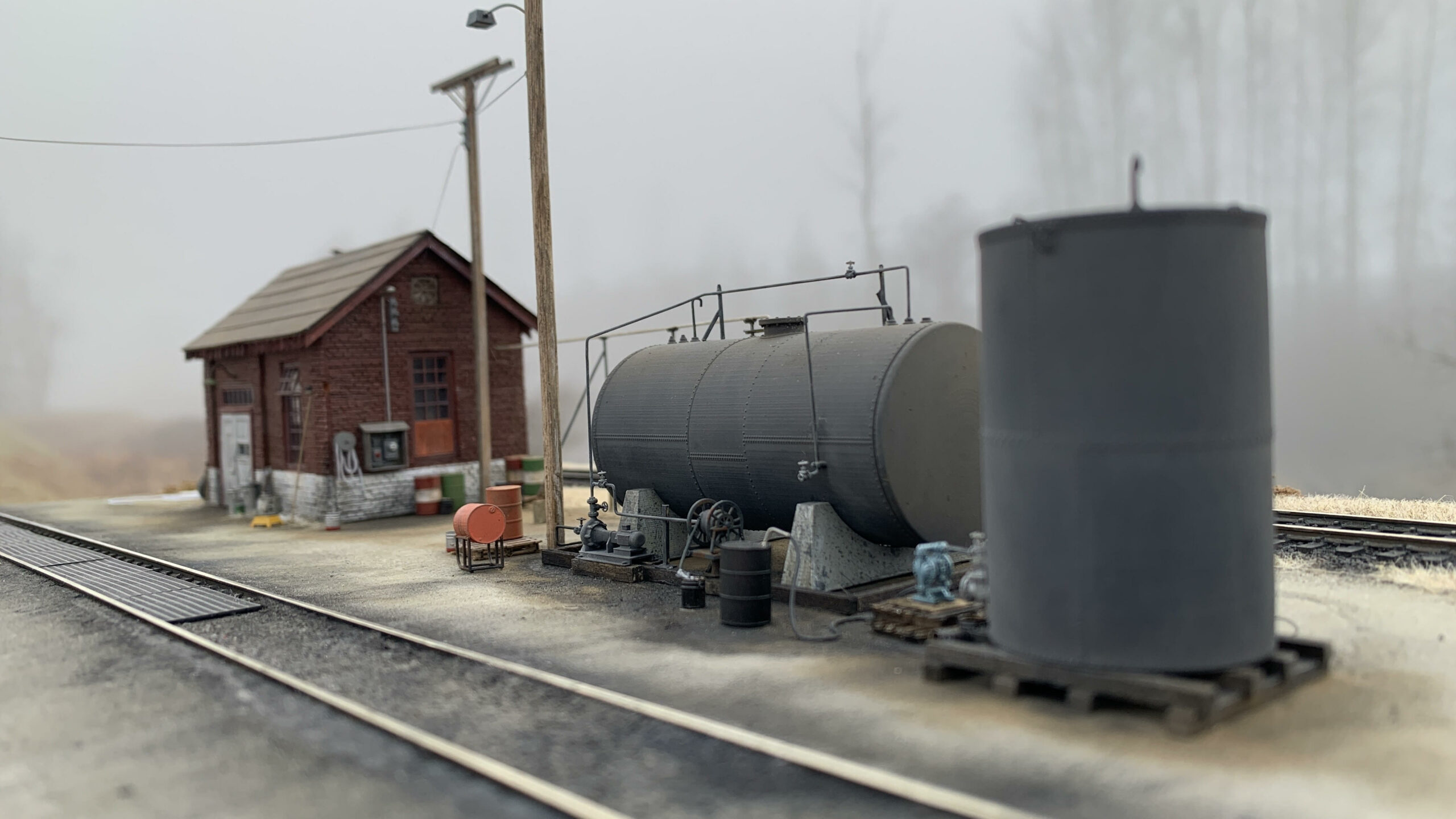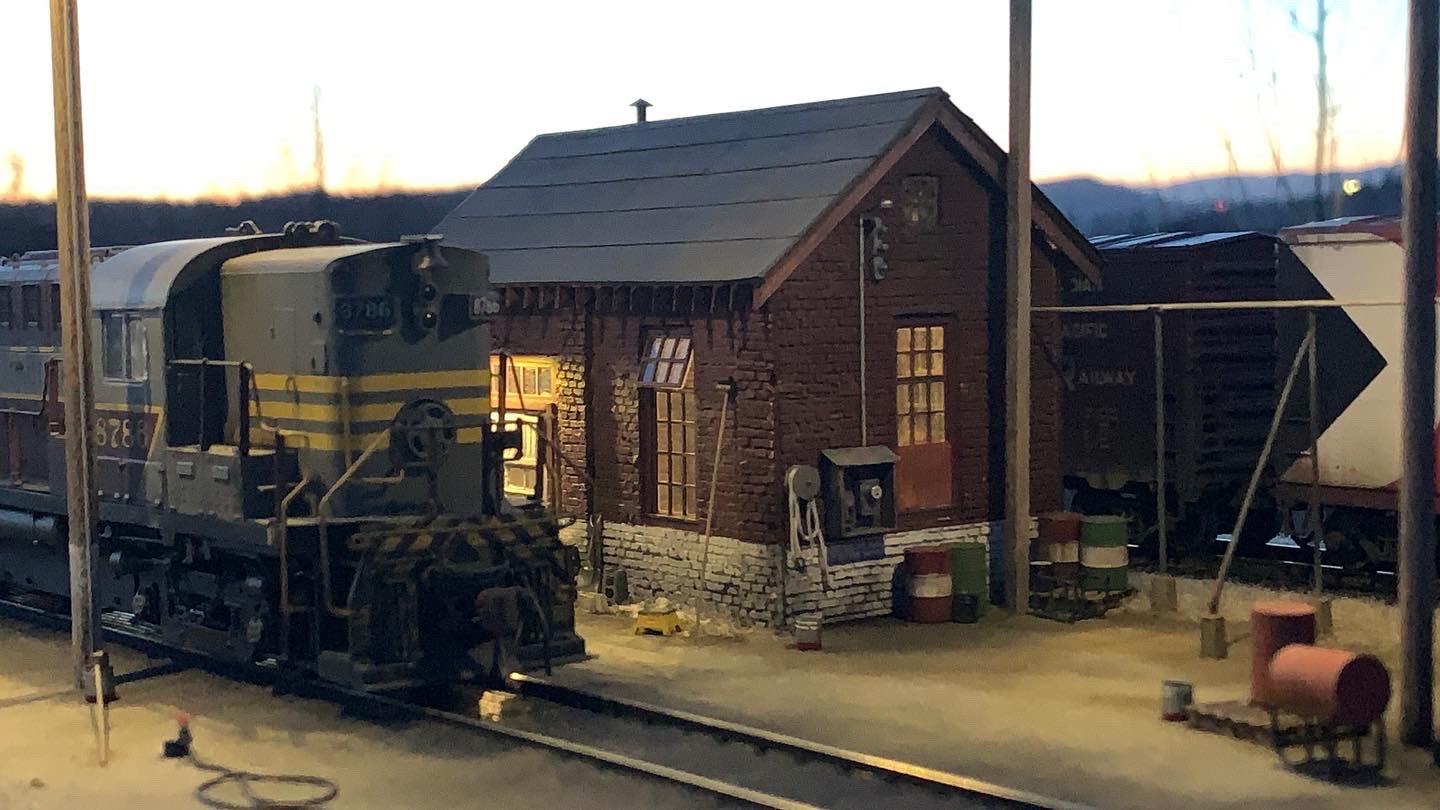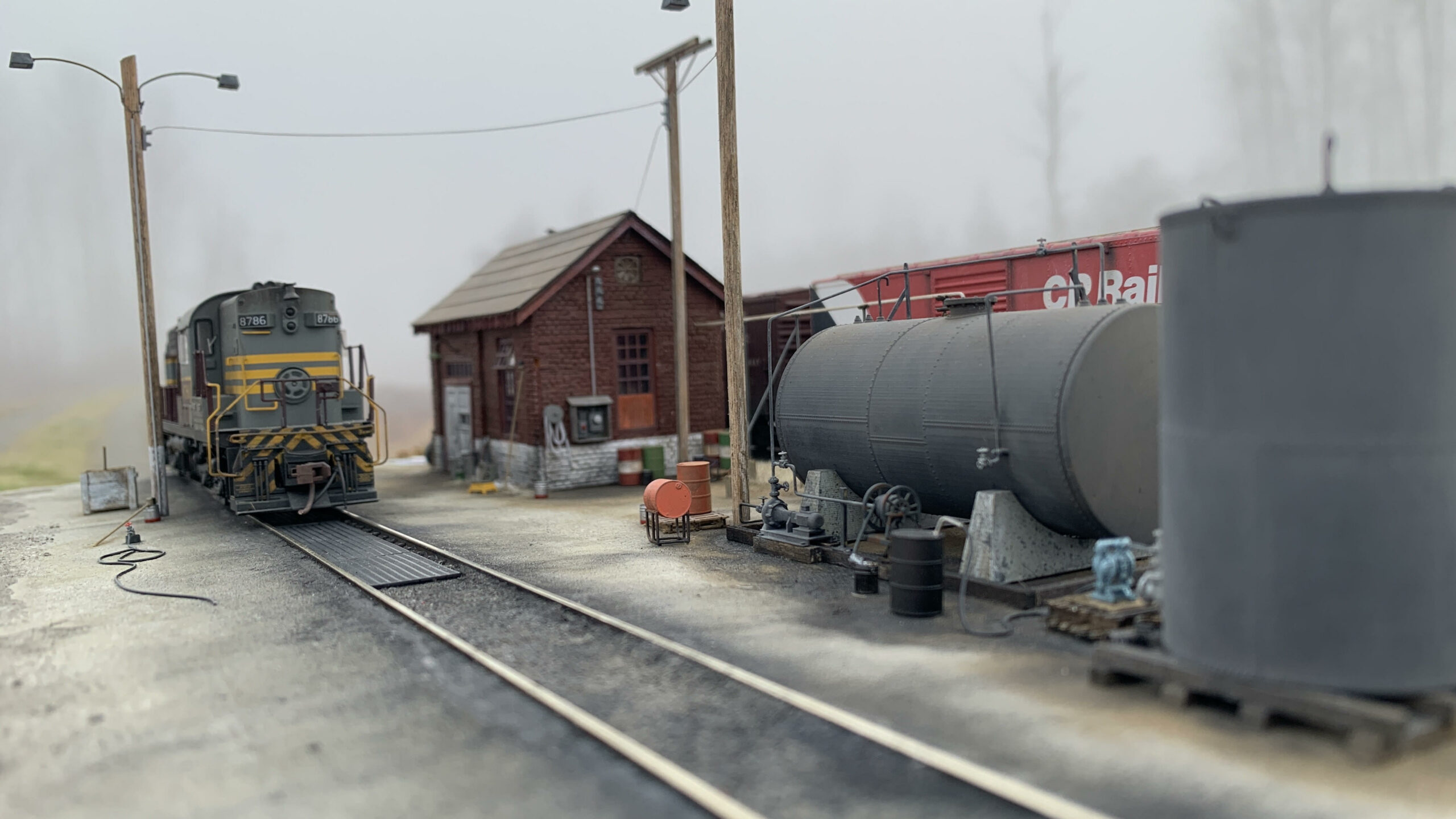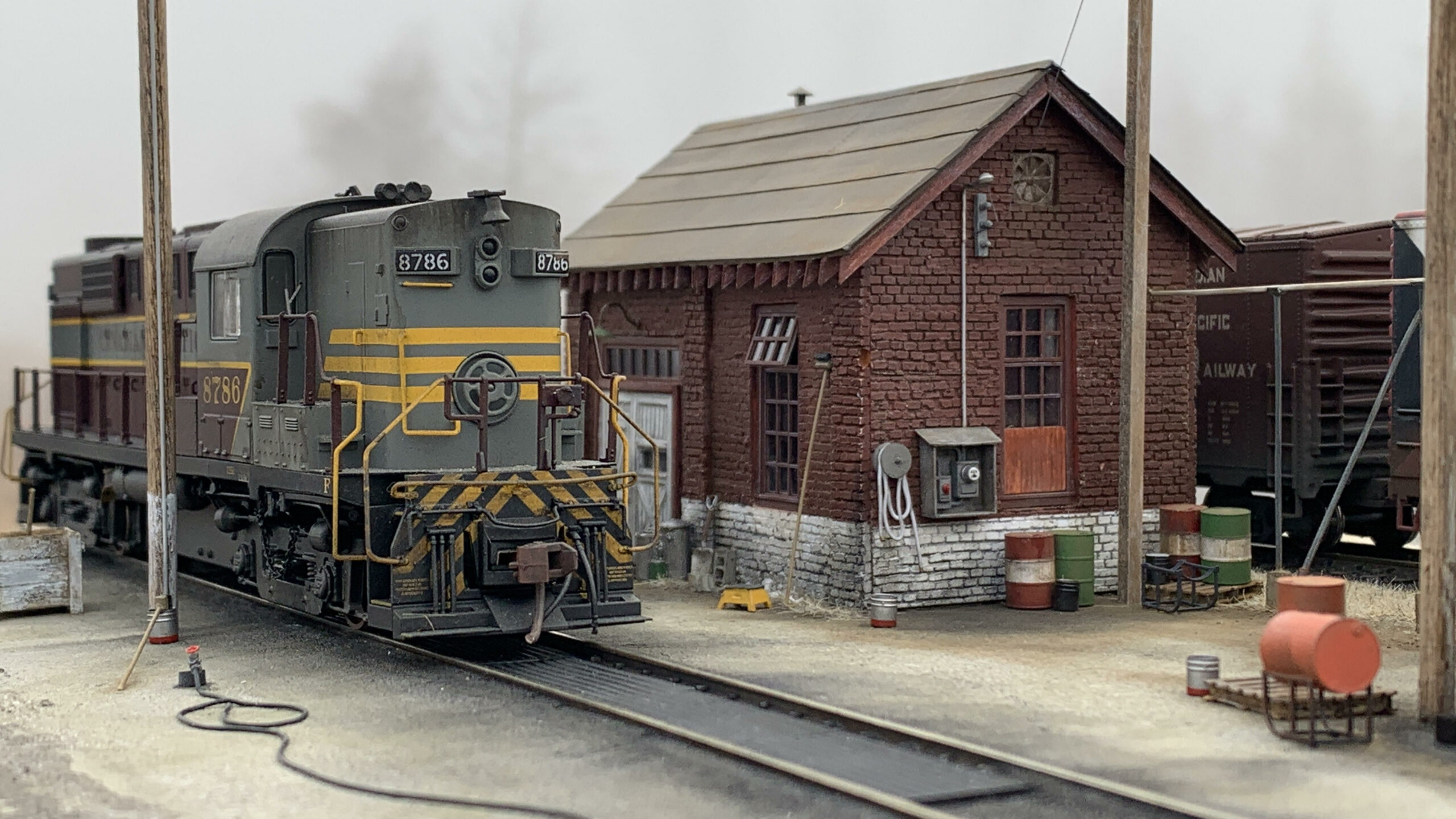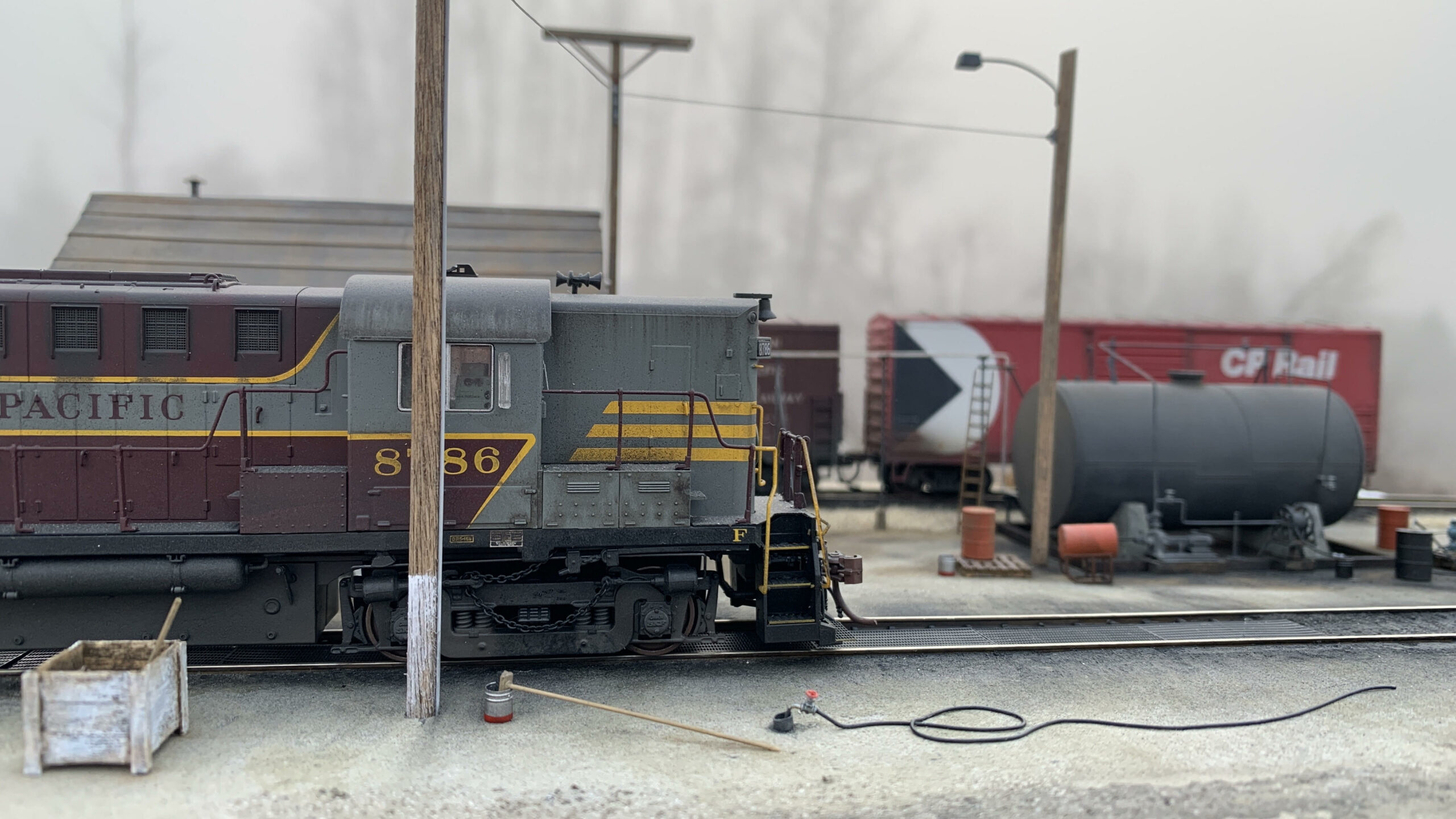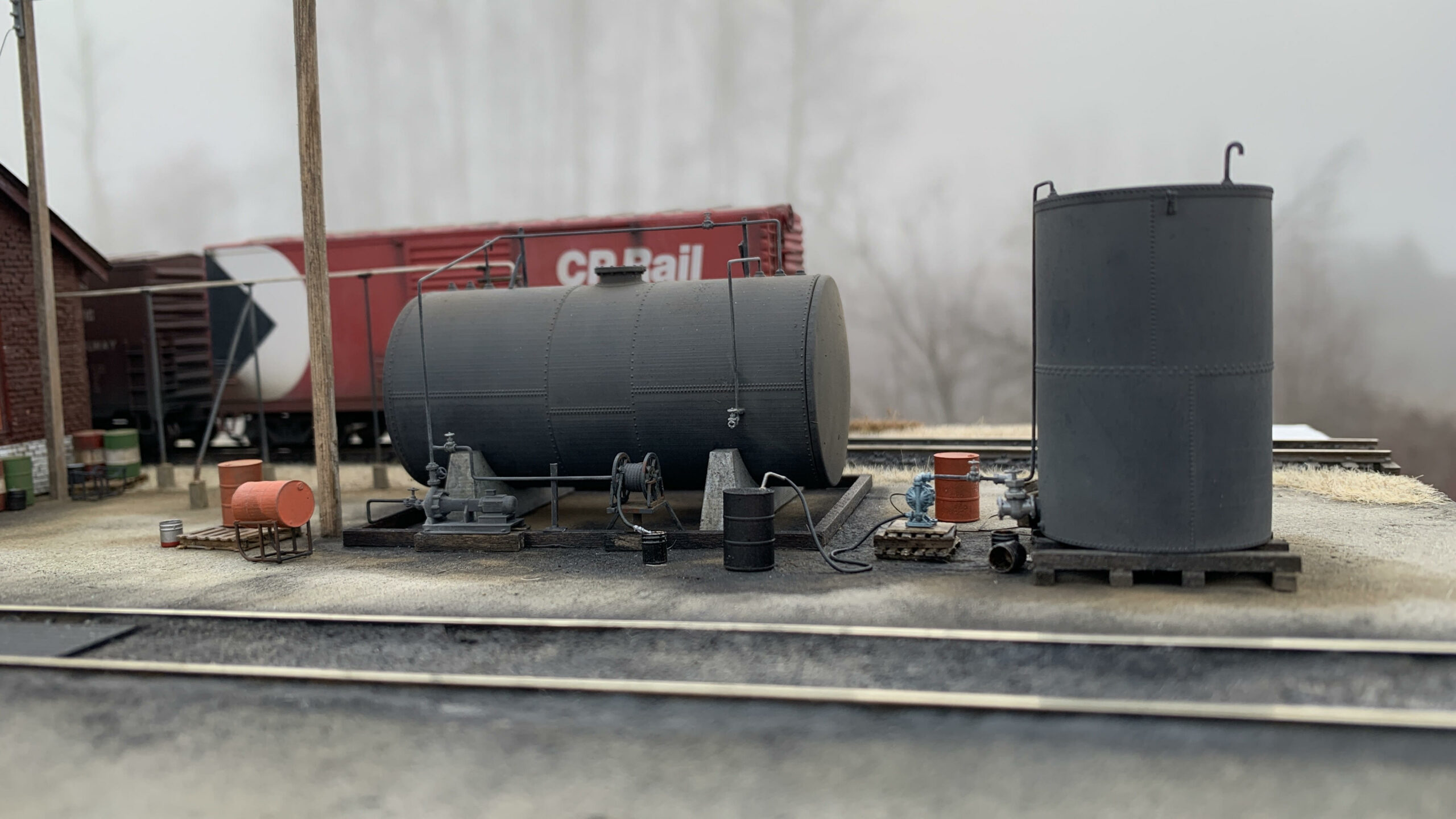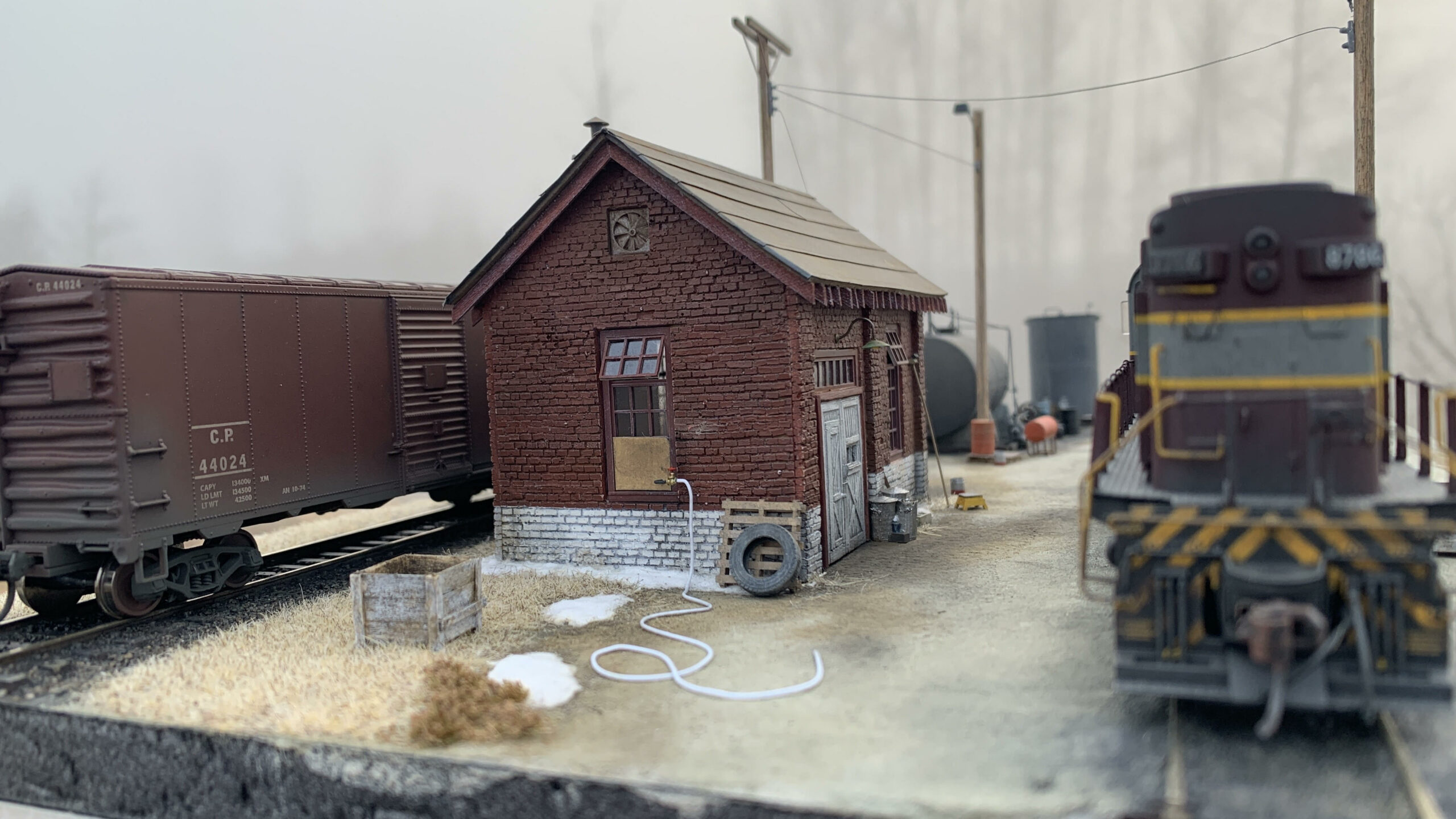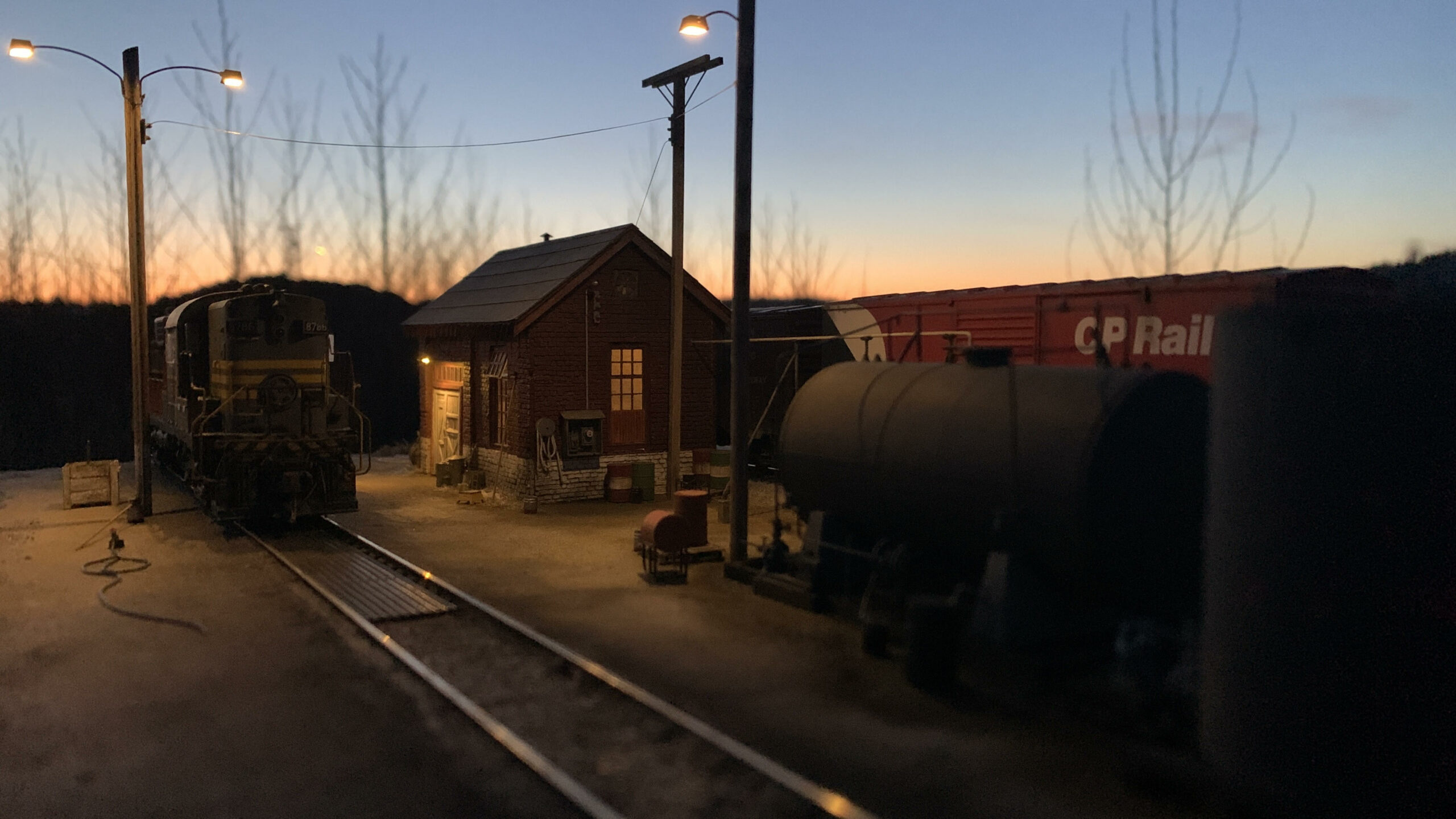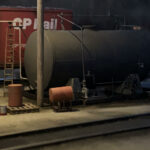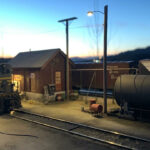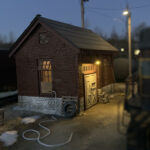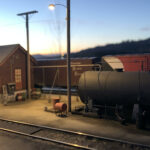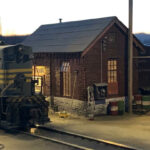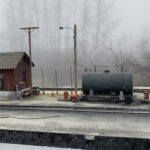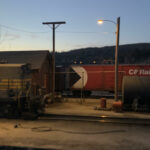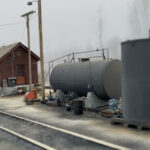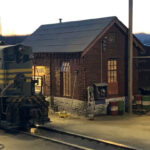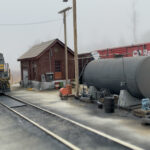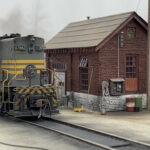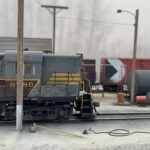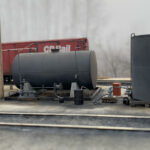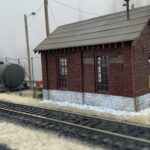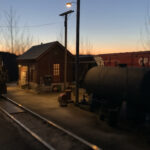 We have modelled this scene from images taken in the 1980's. The Oil Shed was originally constructed in the 1910's.
This kit has many new 3D printed detail castings including the two large storage tanks. The Oil House Shed is cast in Resin. The kit includes everything you see here. Again, like all of our releases, you will be able to purchase the lighting kit separately as an option through Ngineering.
There will only be 125 units produced. Locomotive and Boxcars are not included.
$220.00 CDN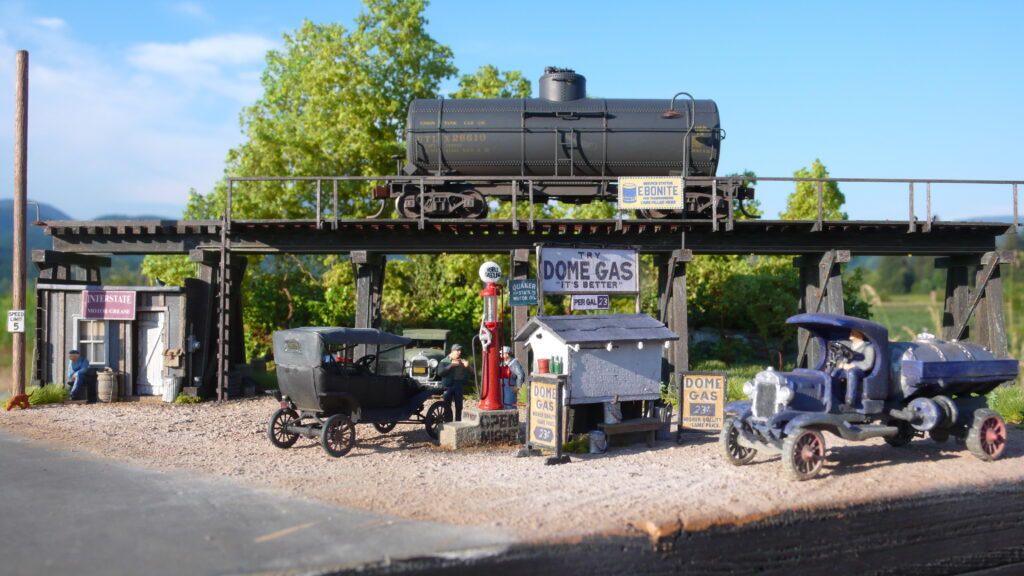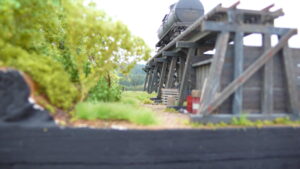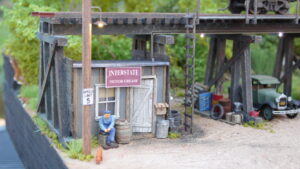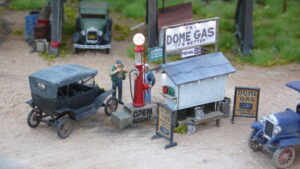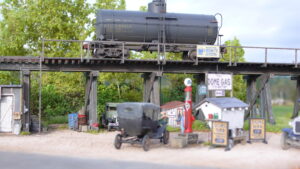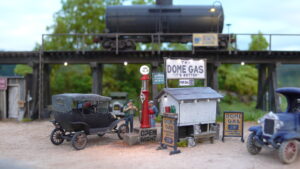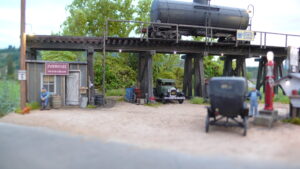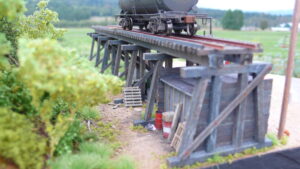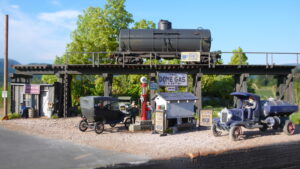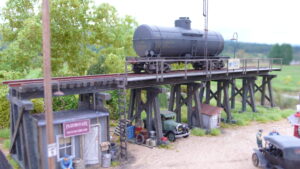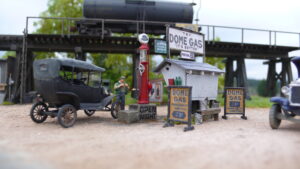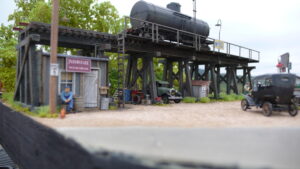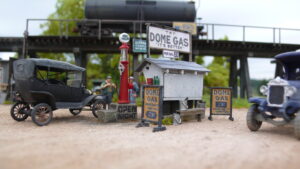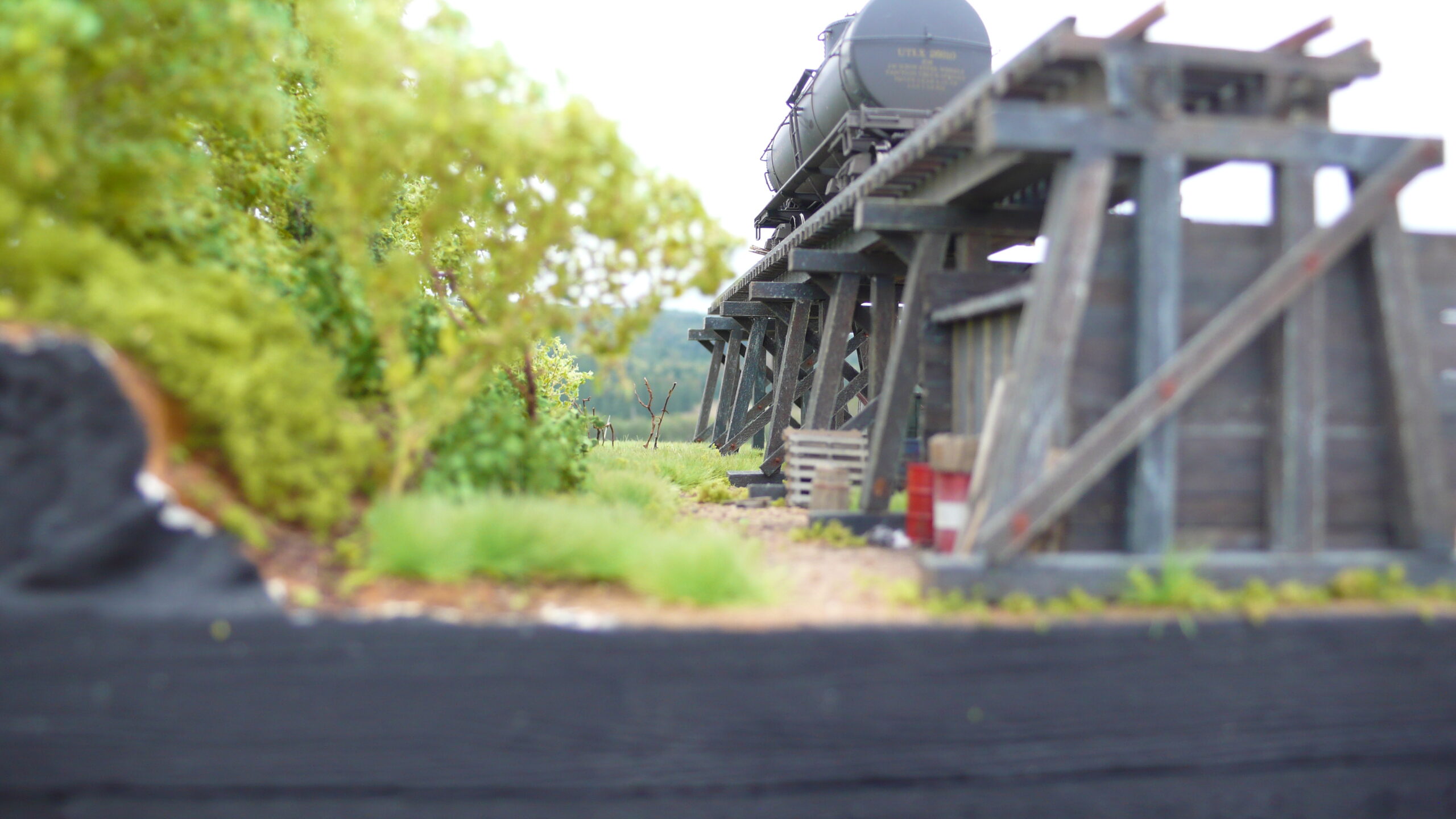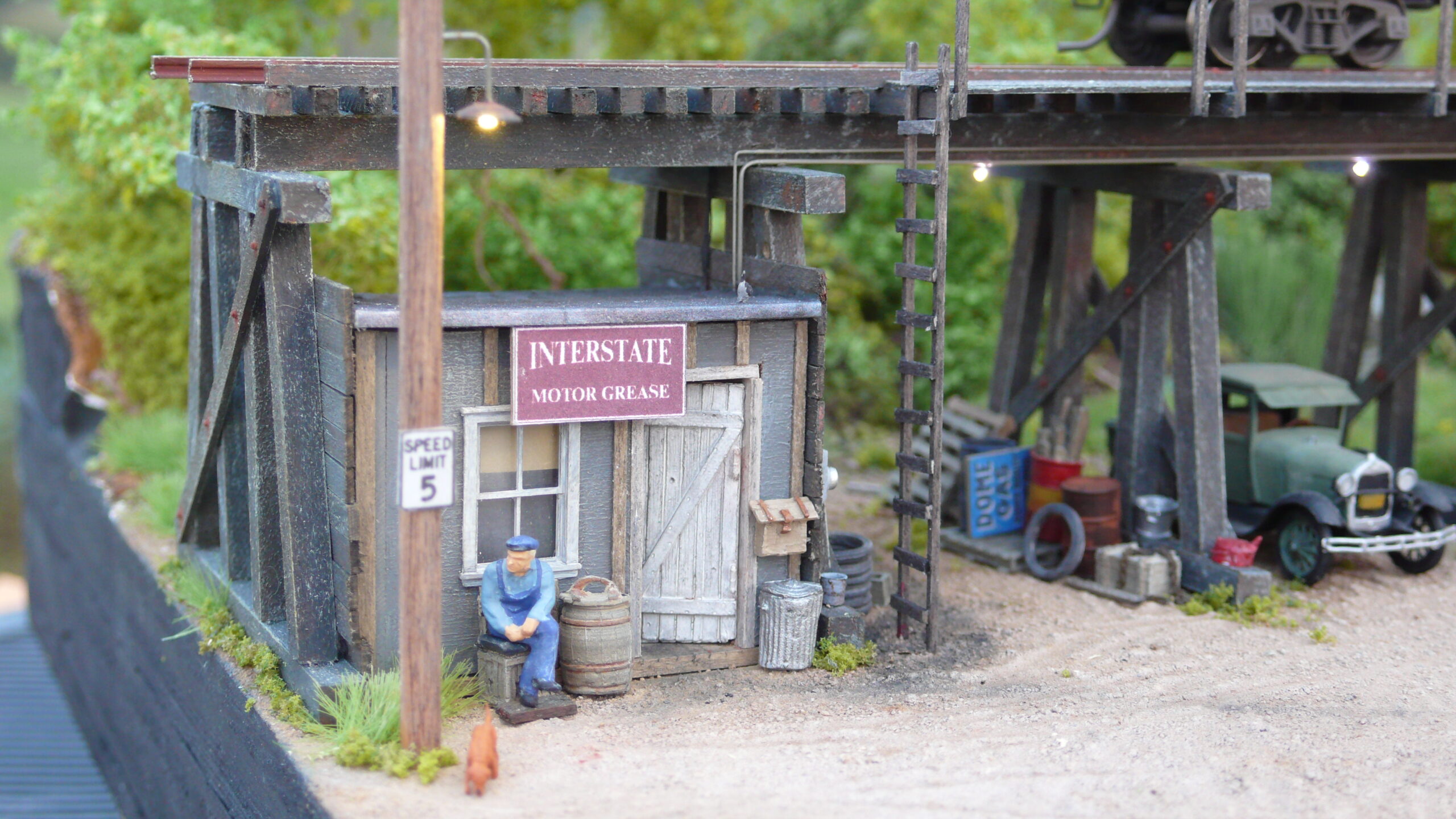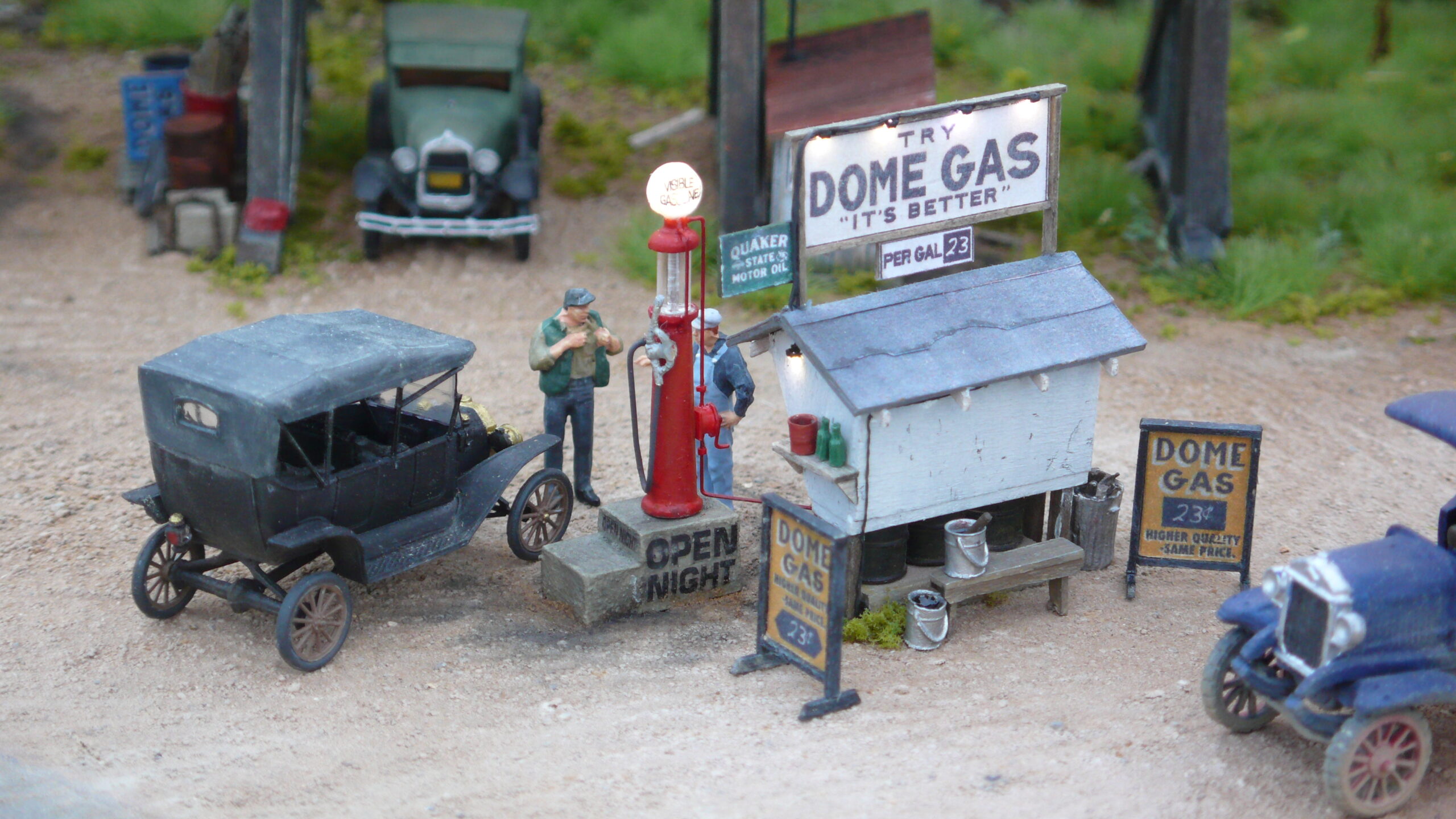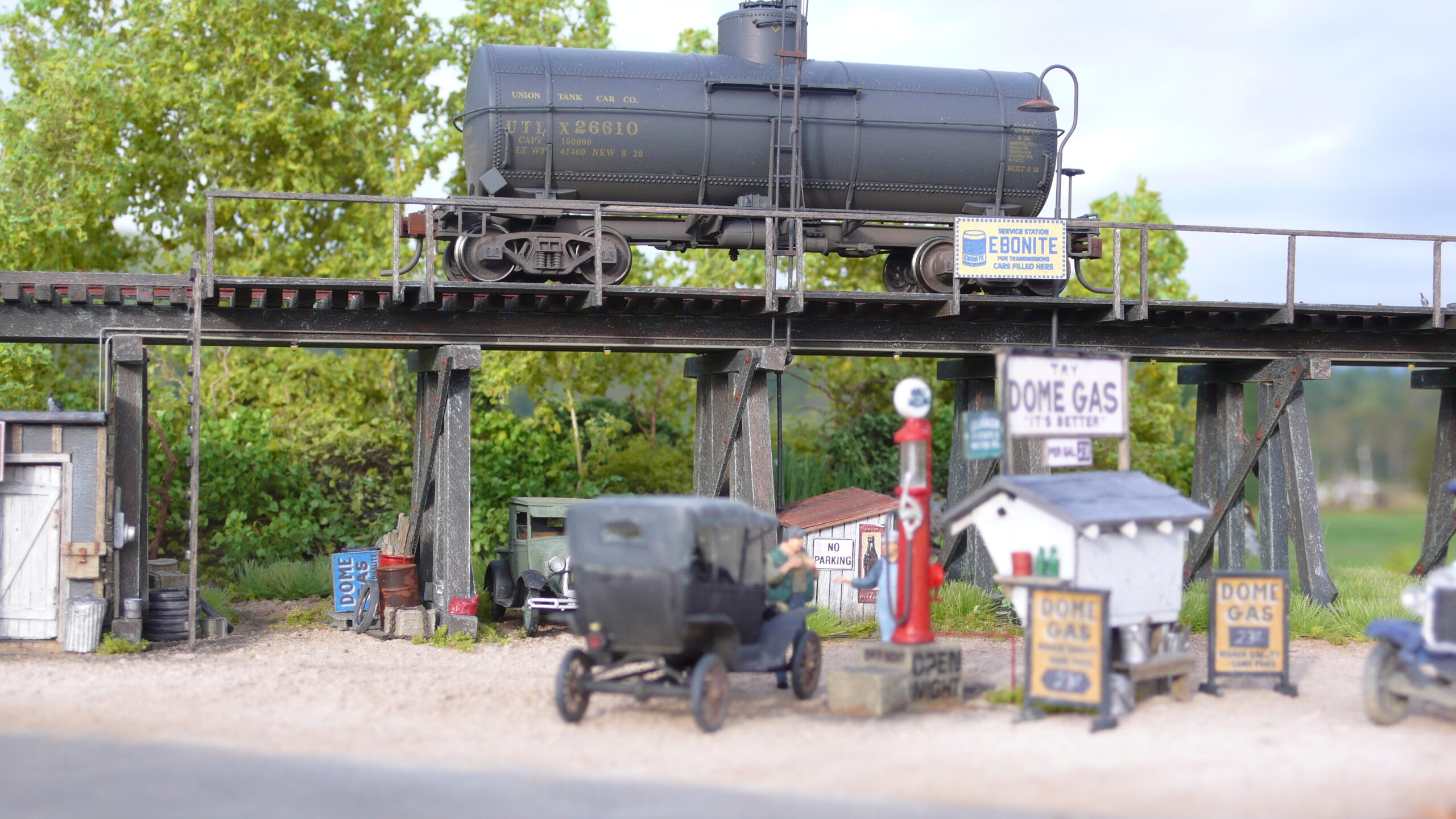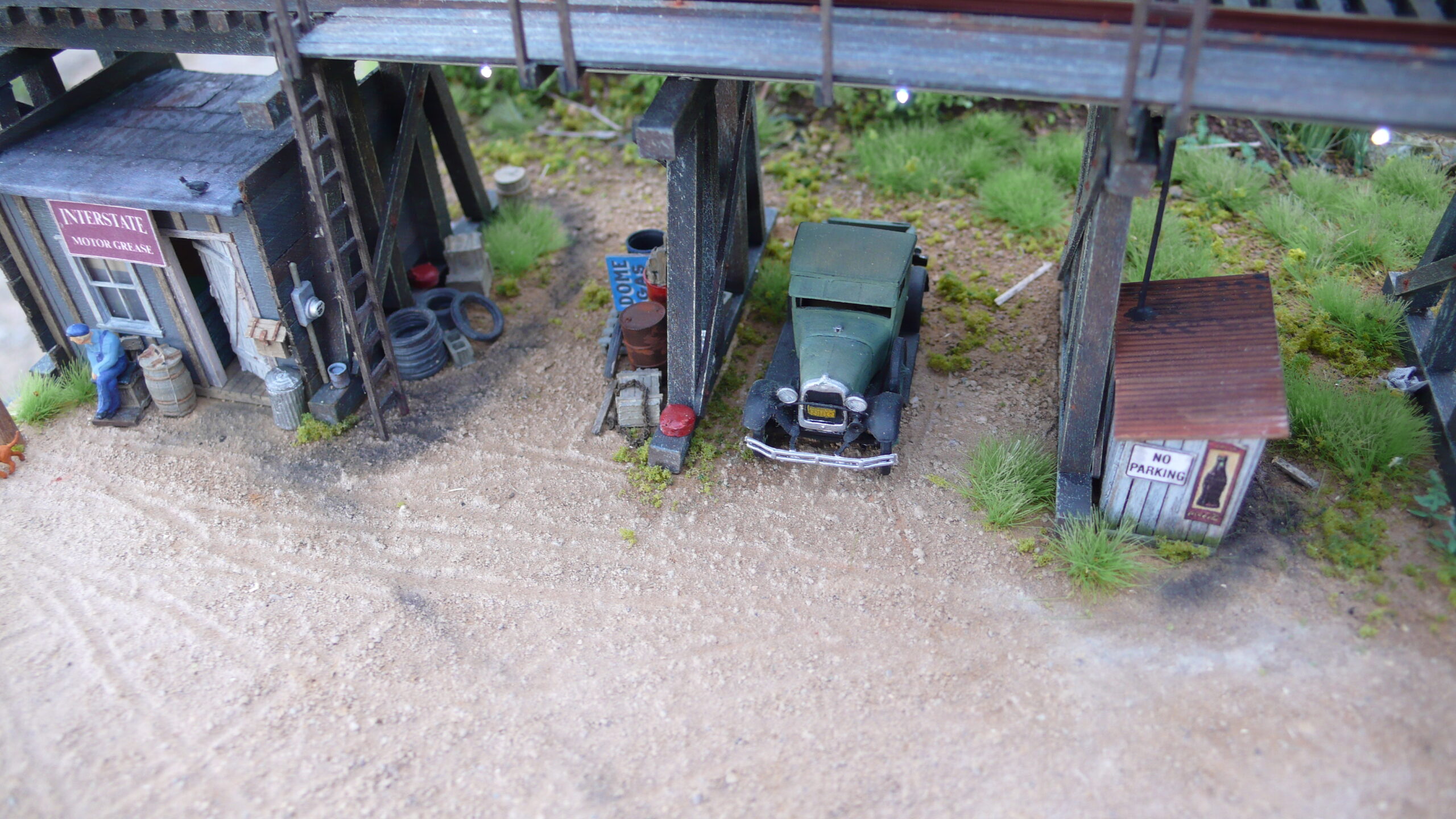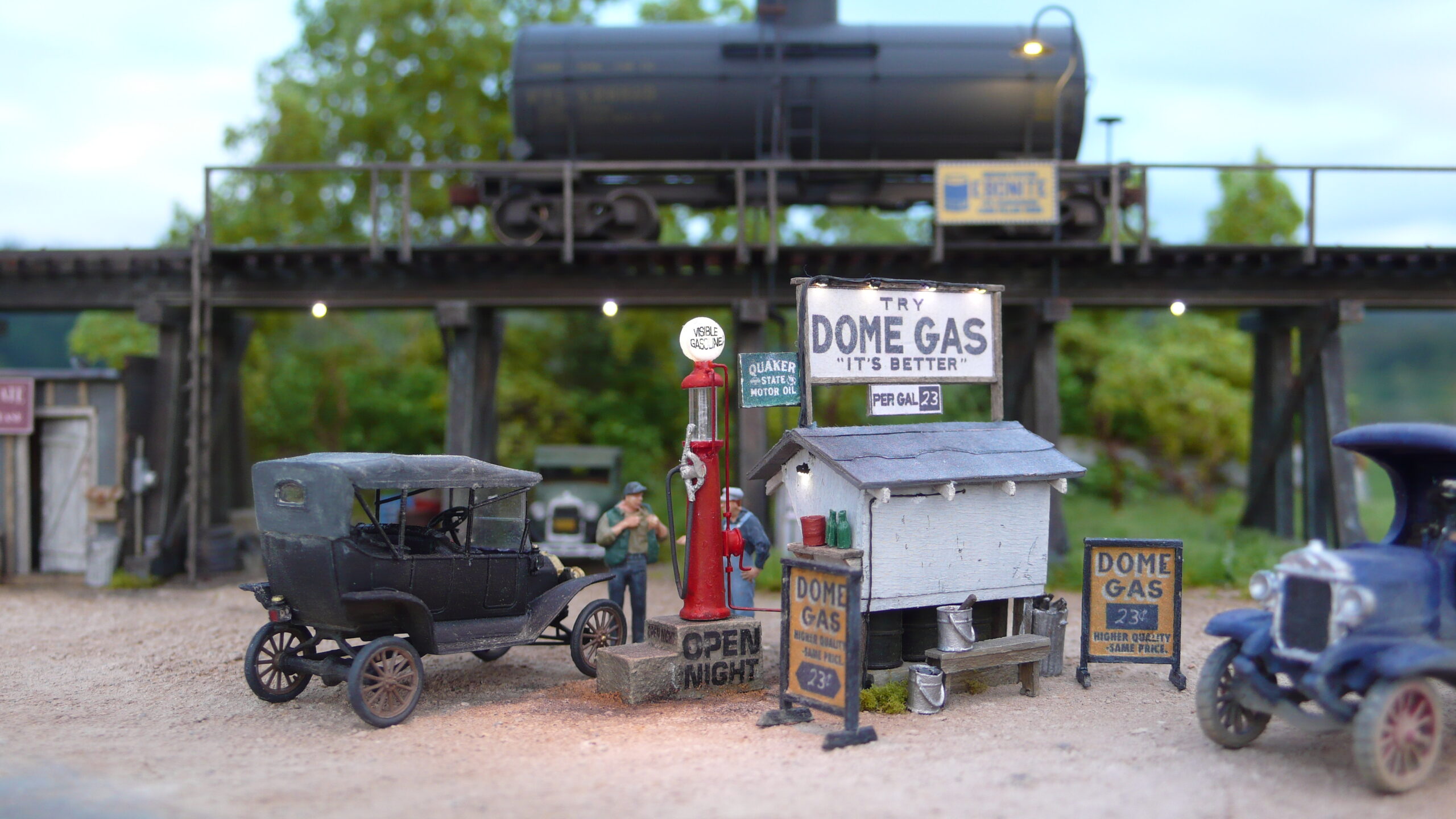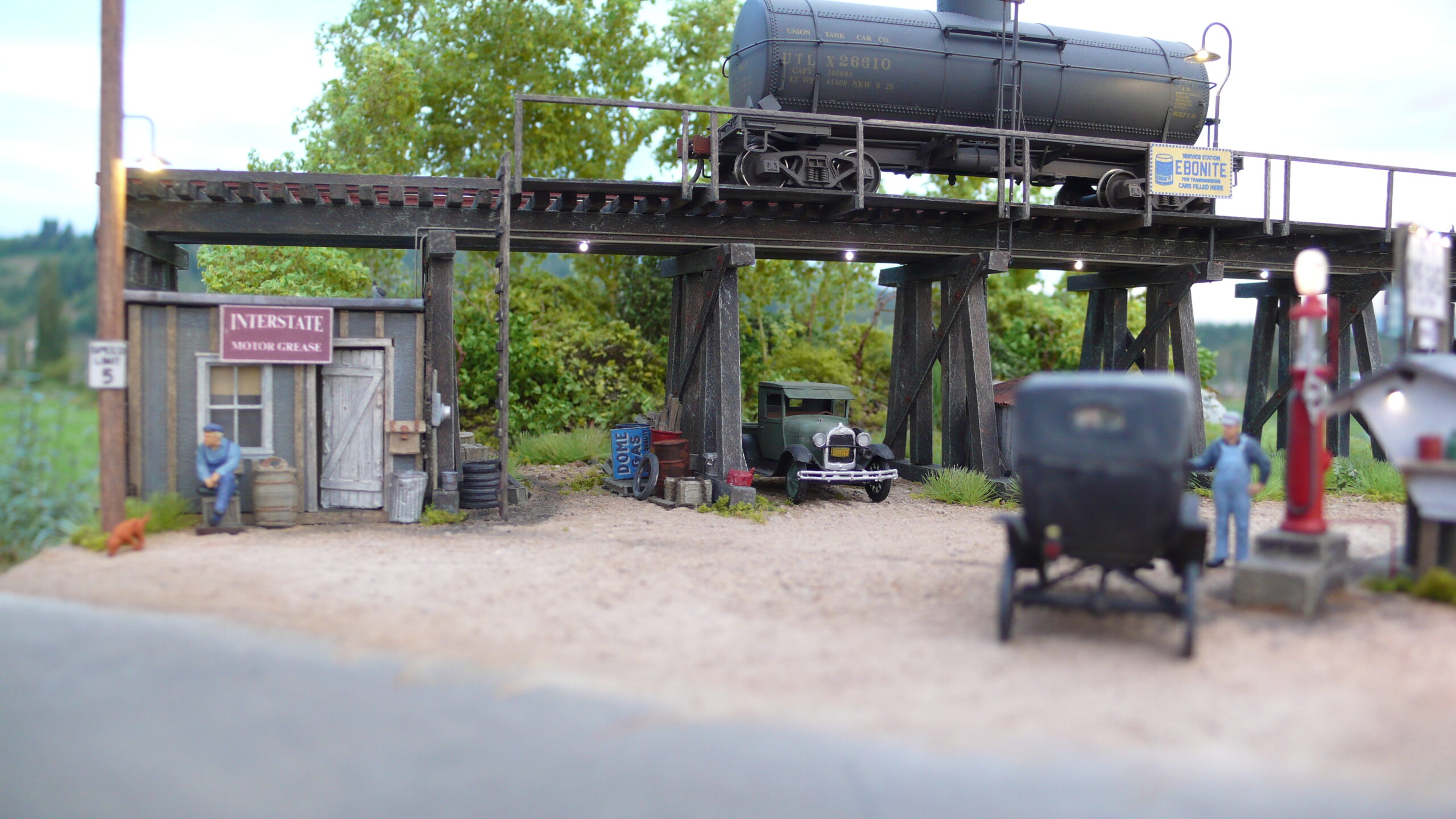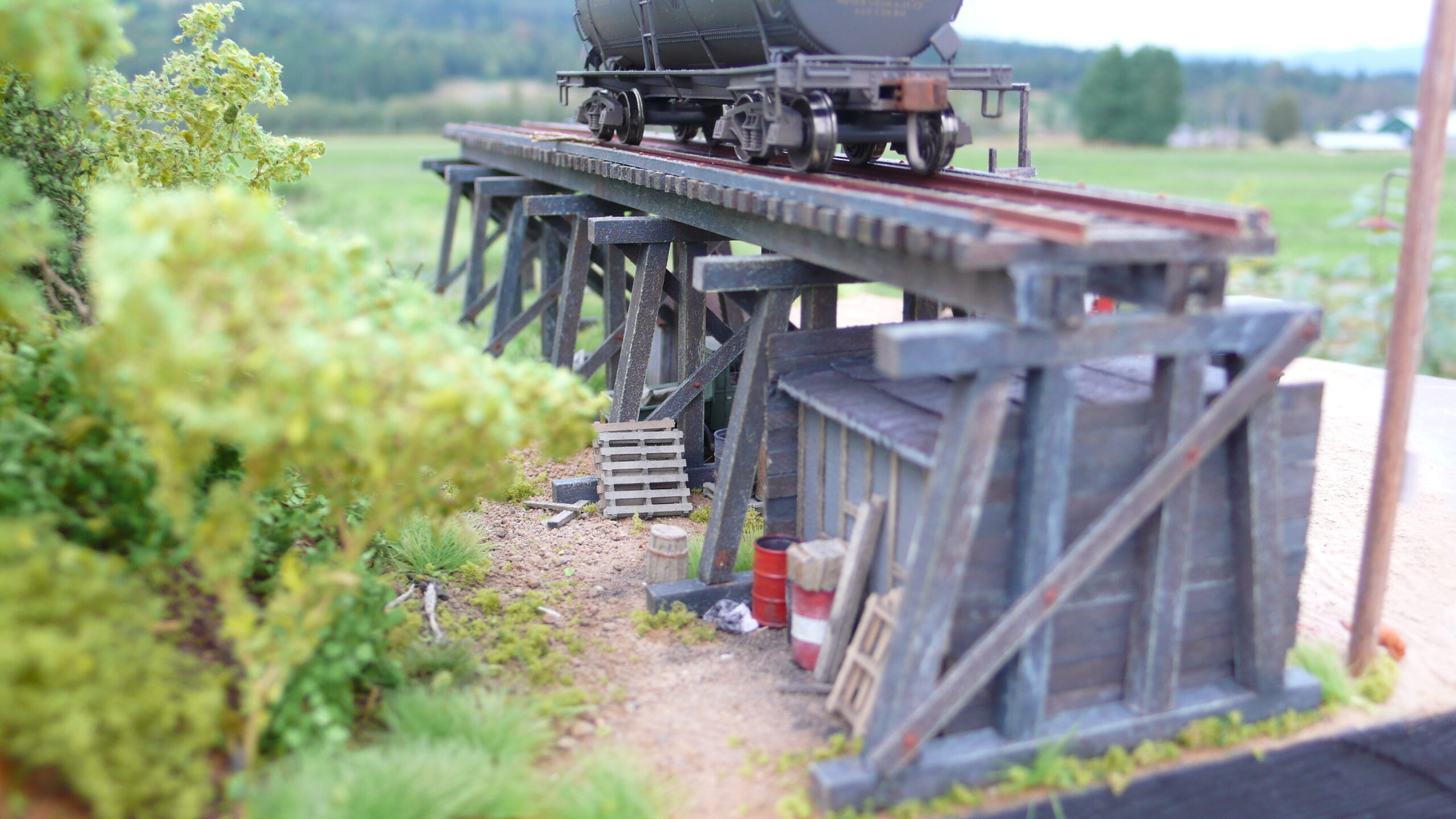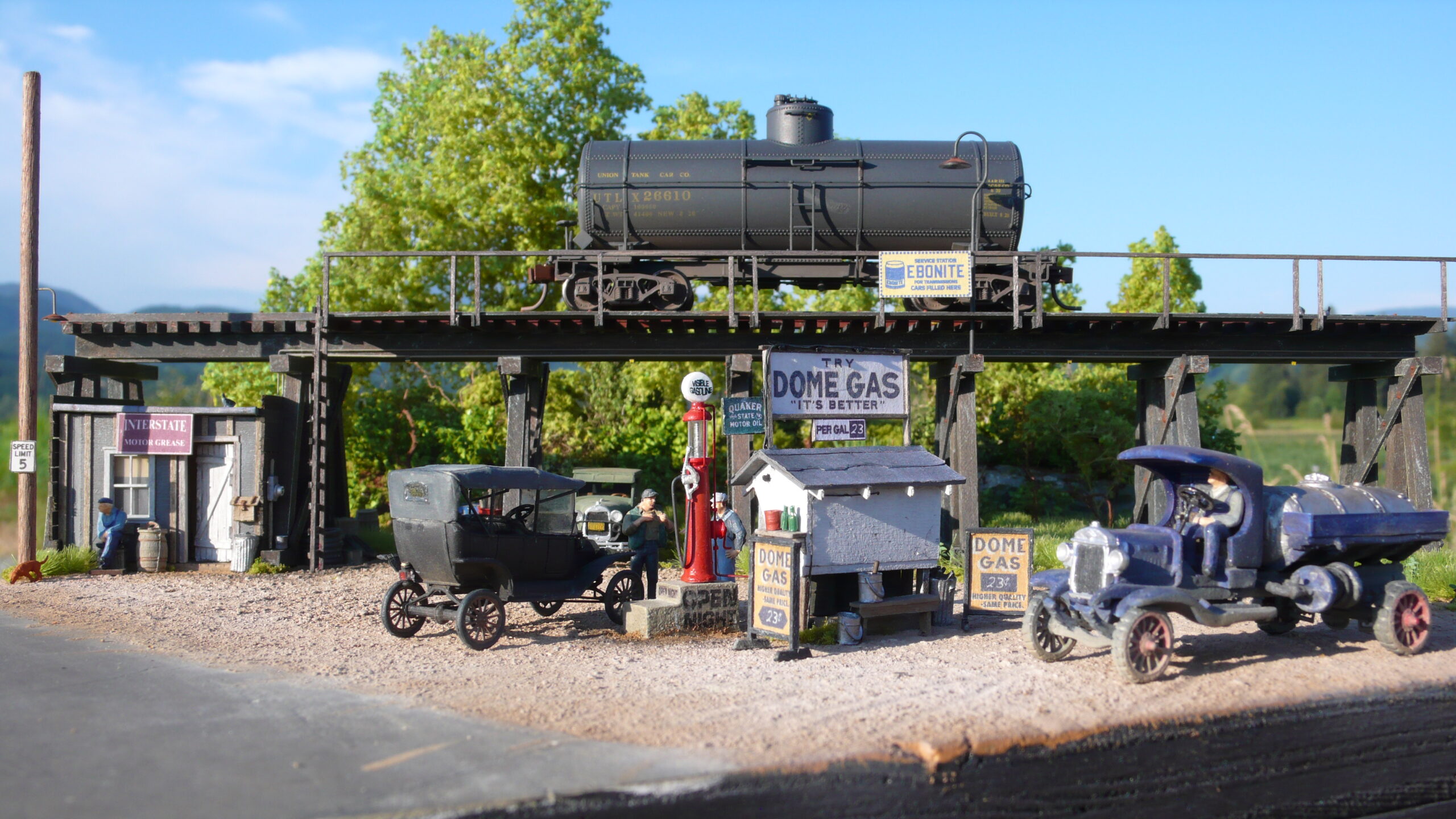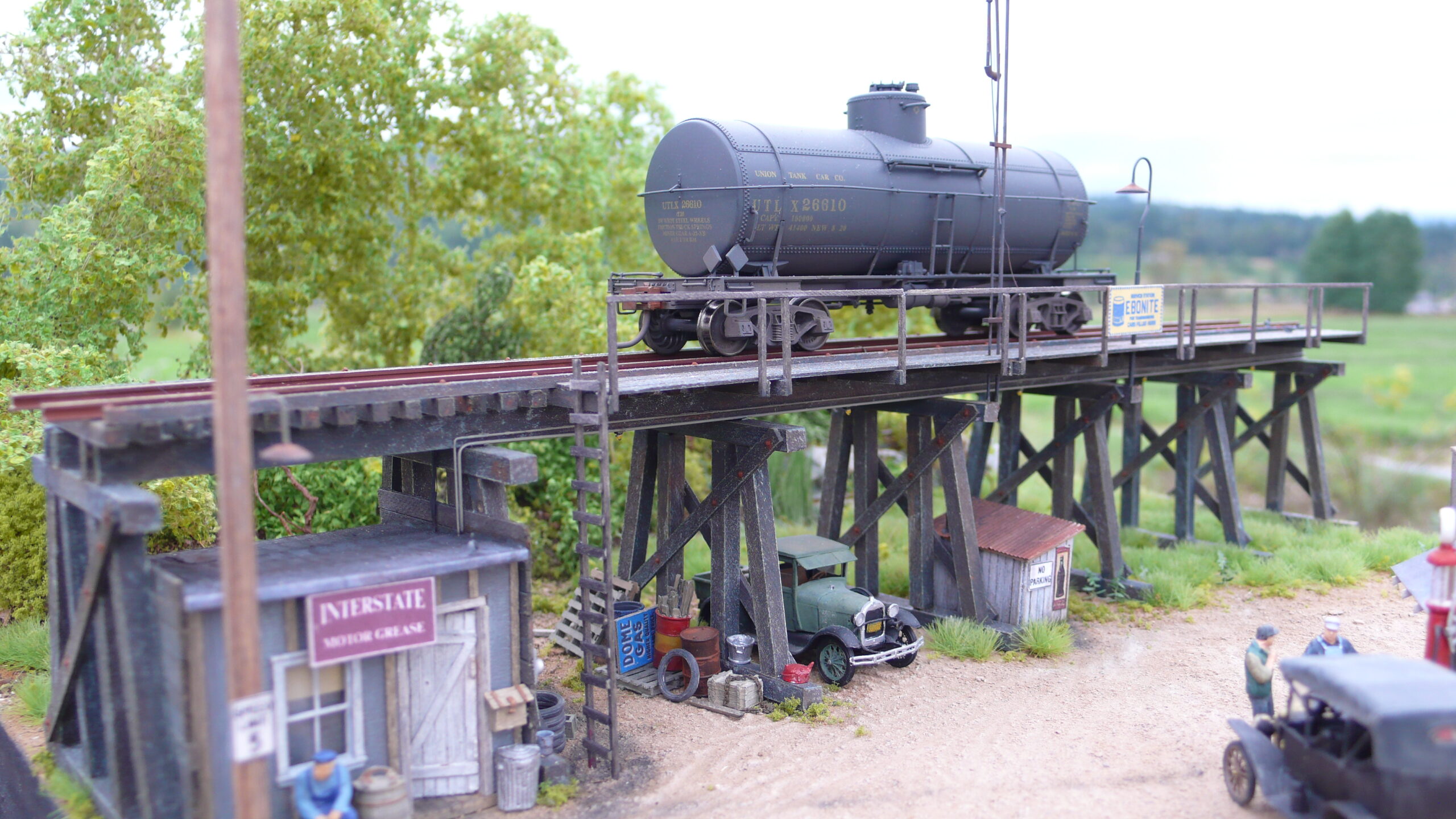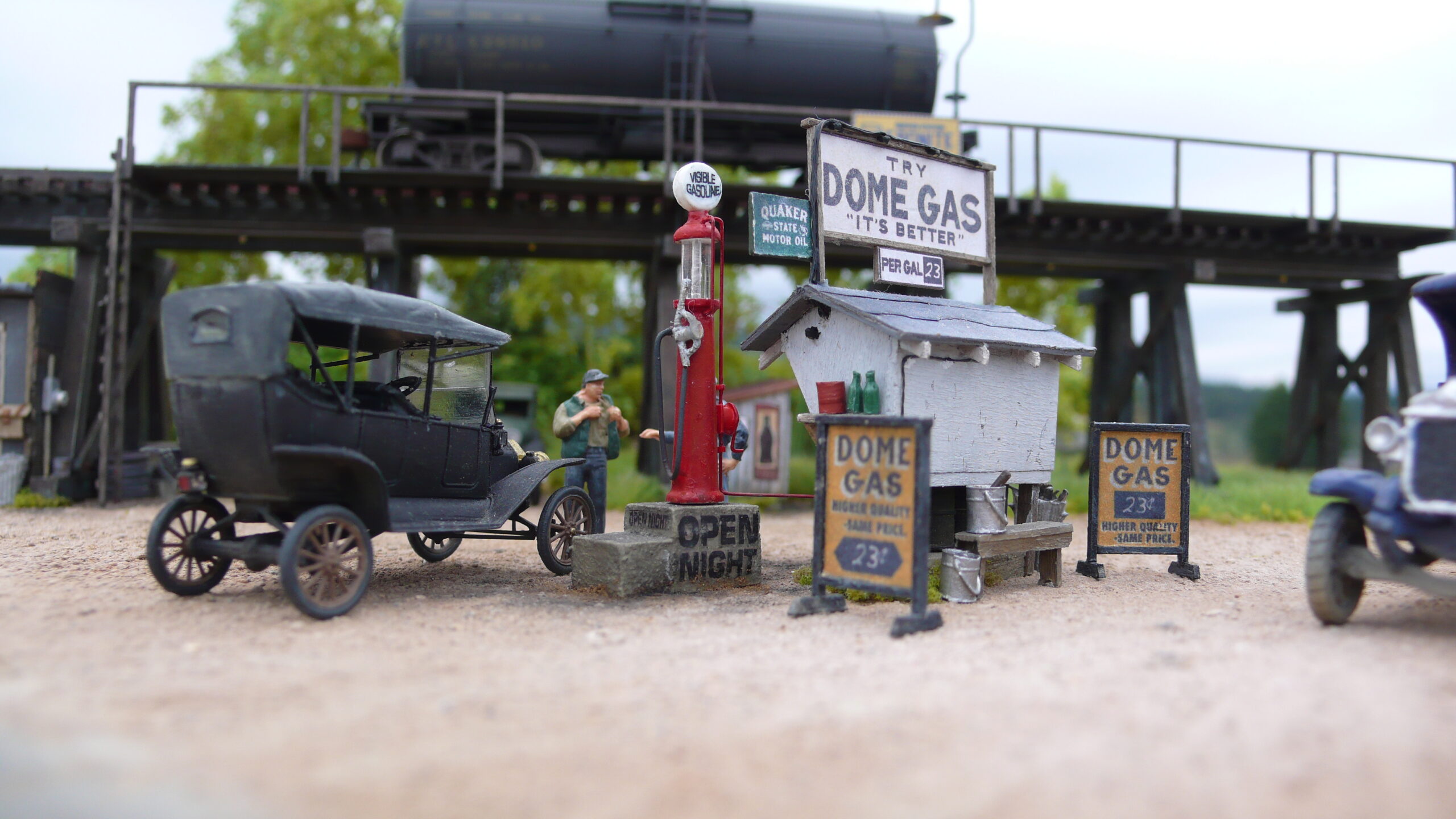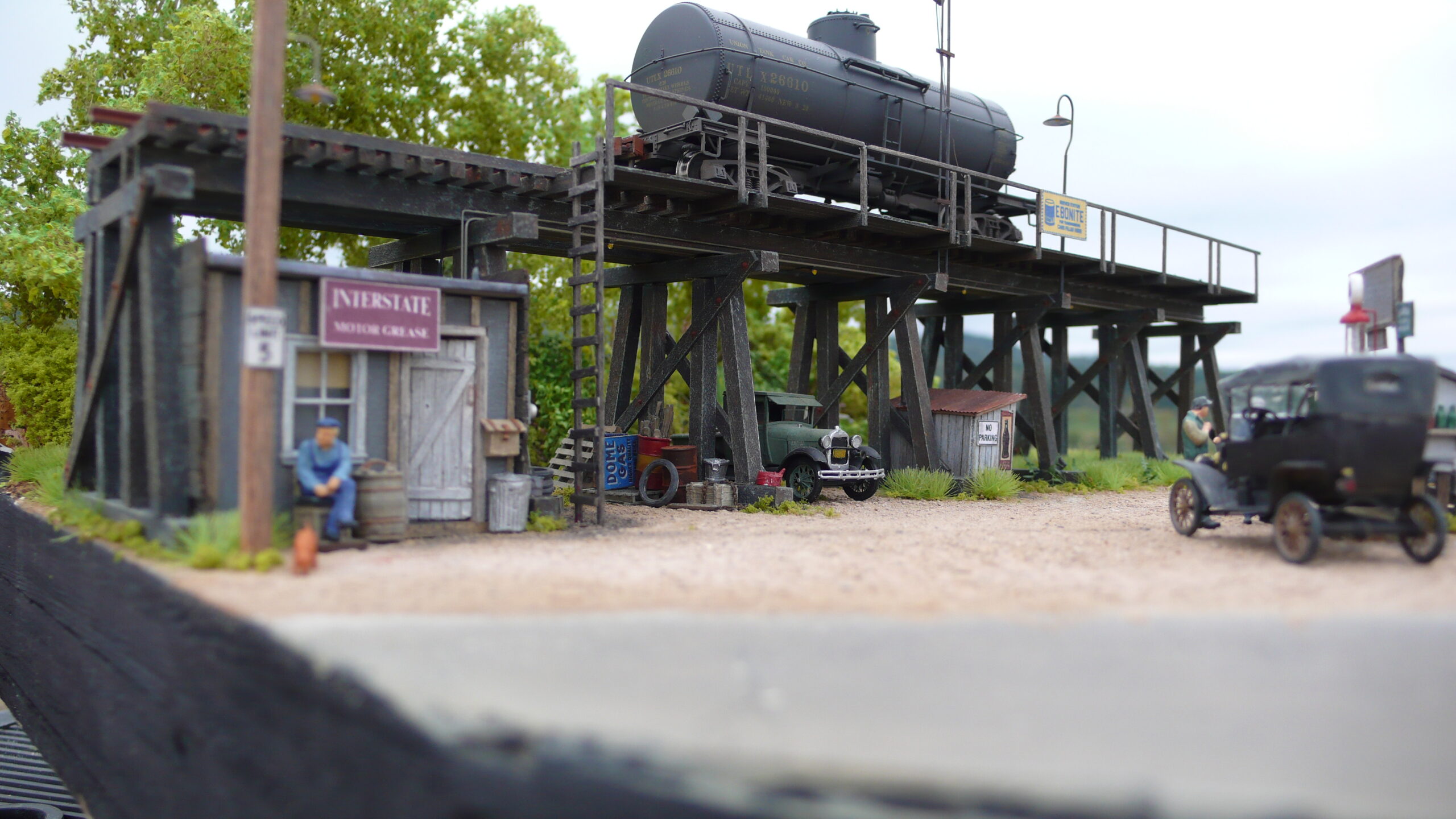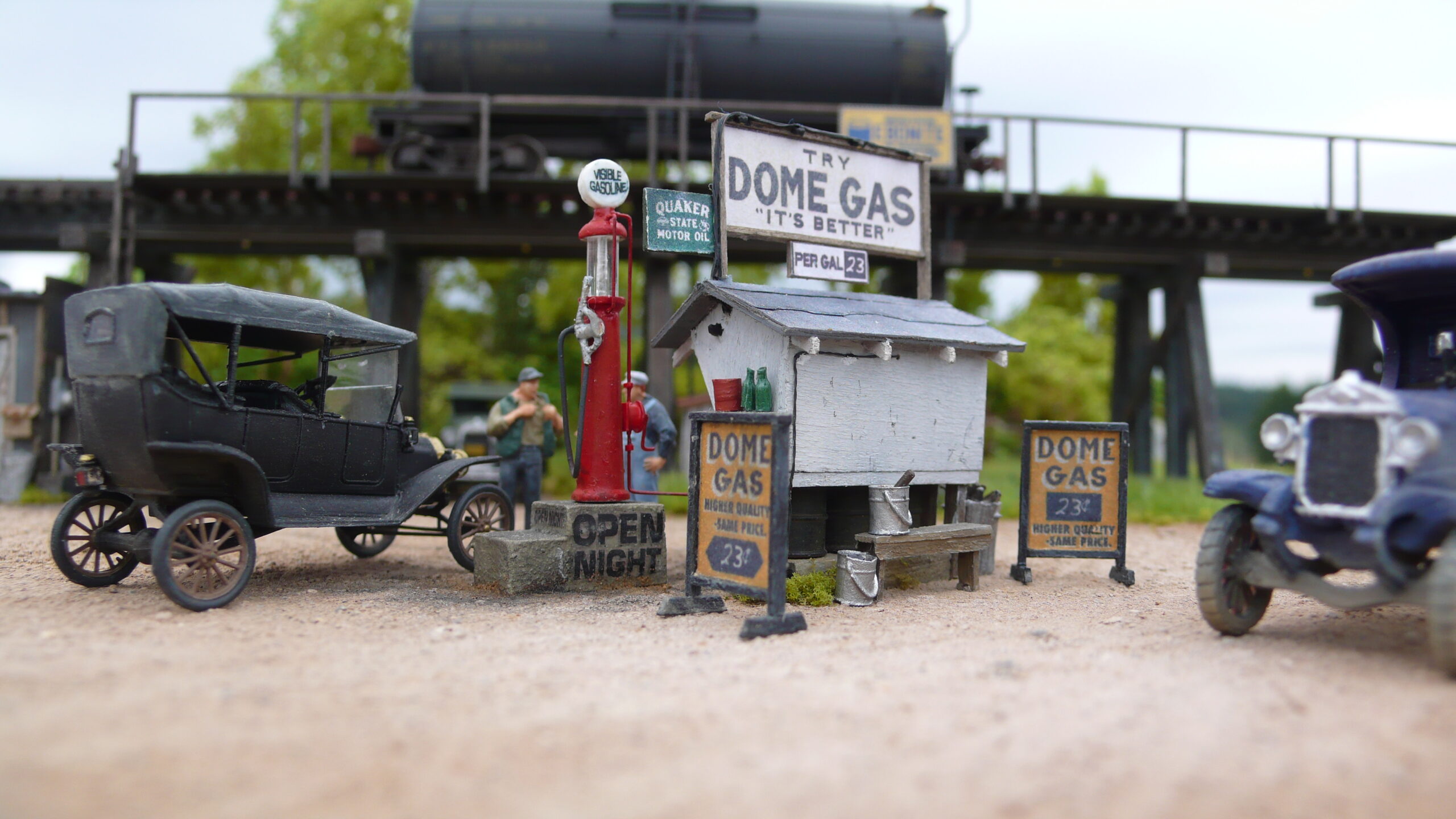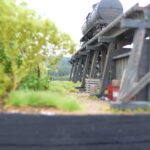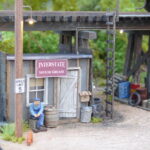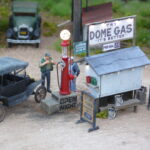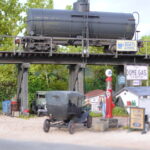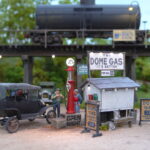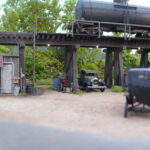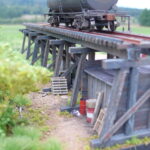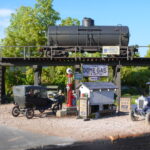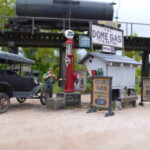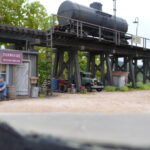 A gritty diorama of the Petroleum age. A tanker car would arrive to fill the underground fuel storage tanks while sitting high above on a wooden trestle, and the vehicles would then be refuelled with a gravity pump. Initially, little more than a shack near a pump on a dirt lot. Bring yourself back to the time of when early stations provided basic services, such as lubrication and tire repair, sold oil and batteries. The building-type, which has become the cultural icon of the automobile age, is undoubtedly the gasoline (gas) station.
Optional lighting kits are available at Ngineering