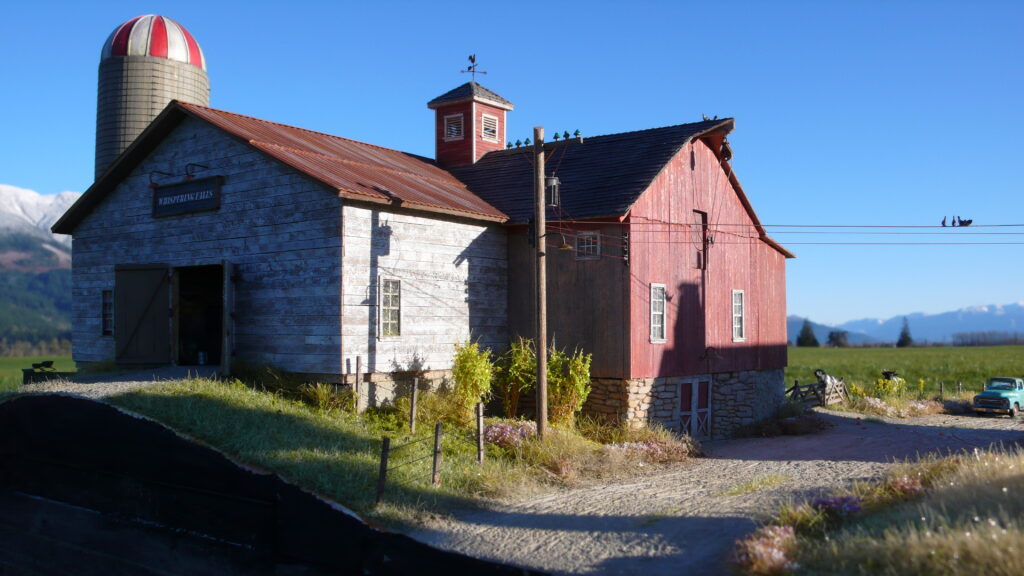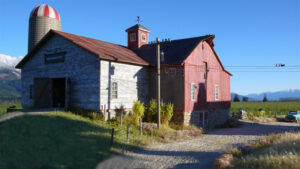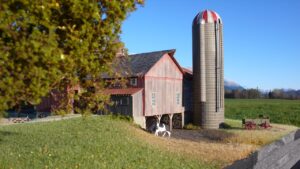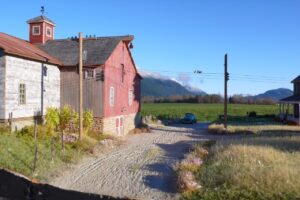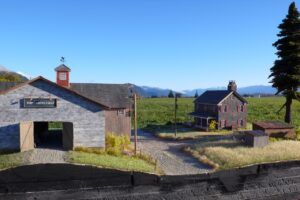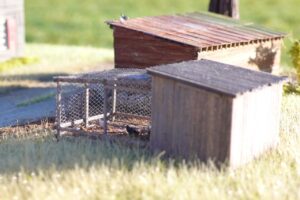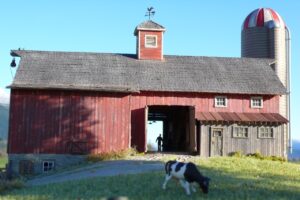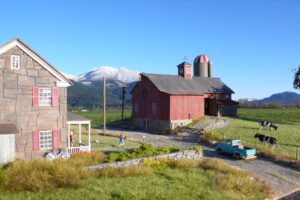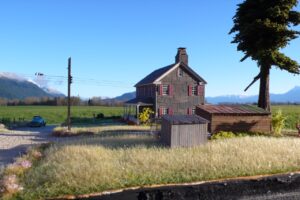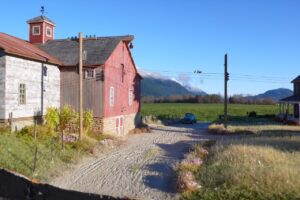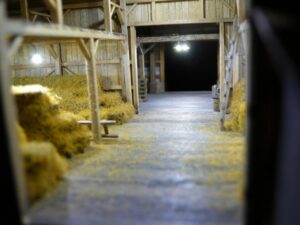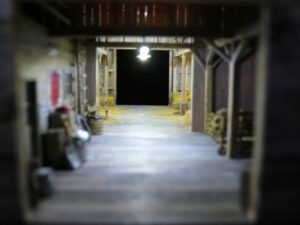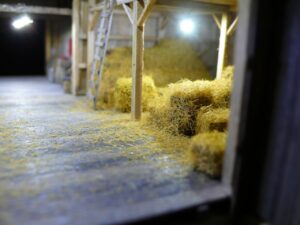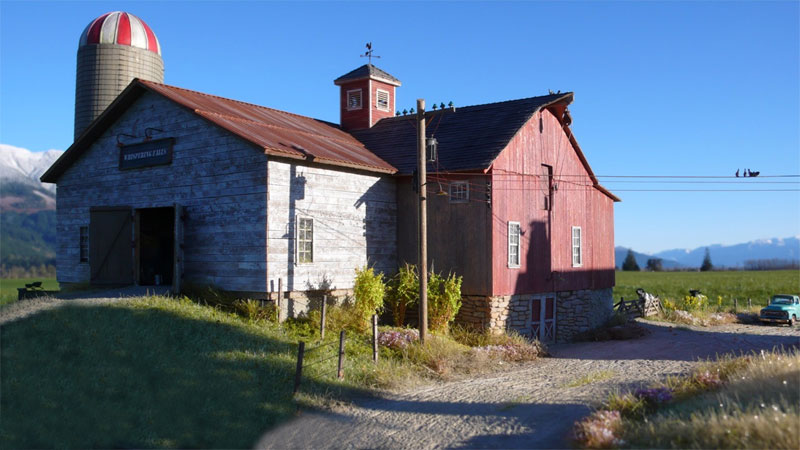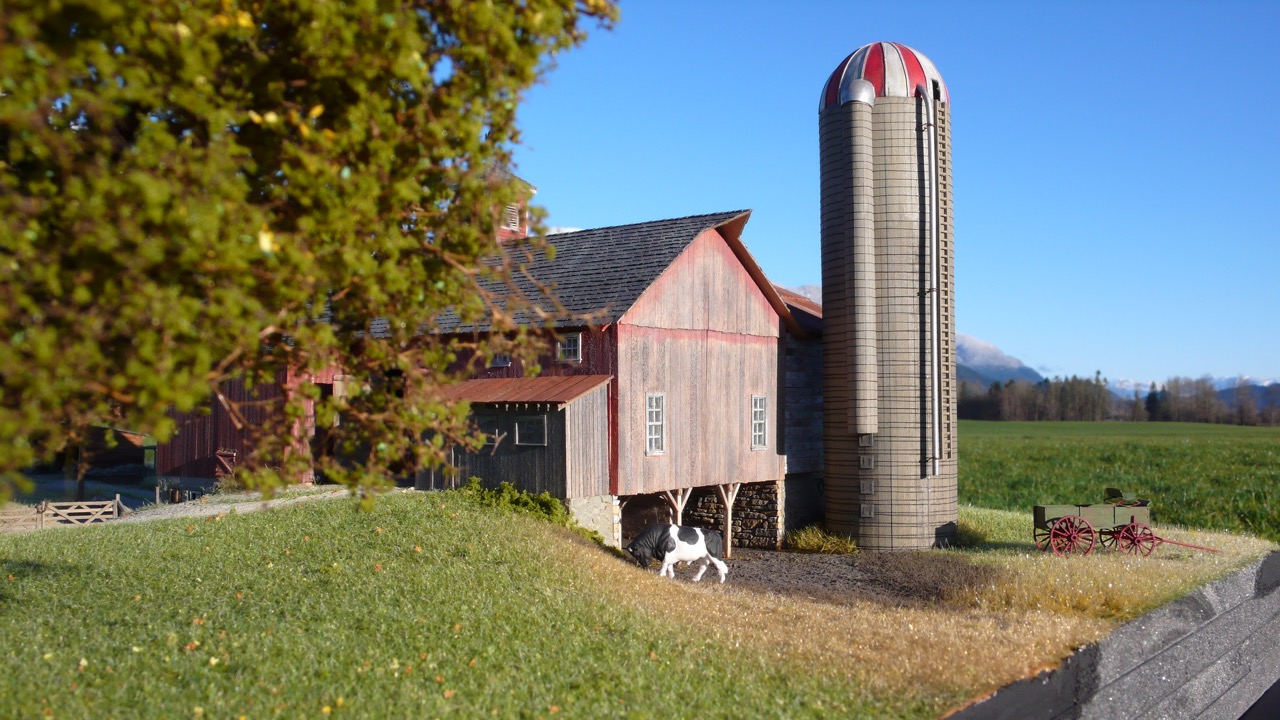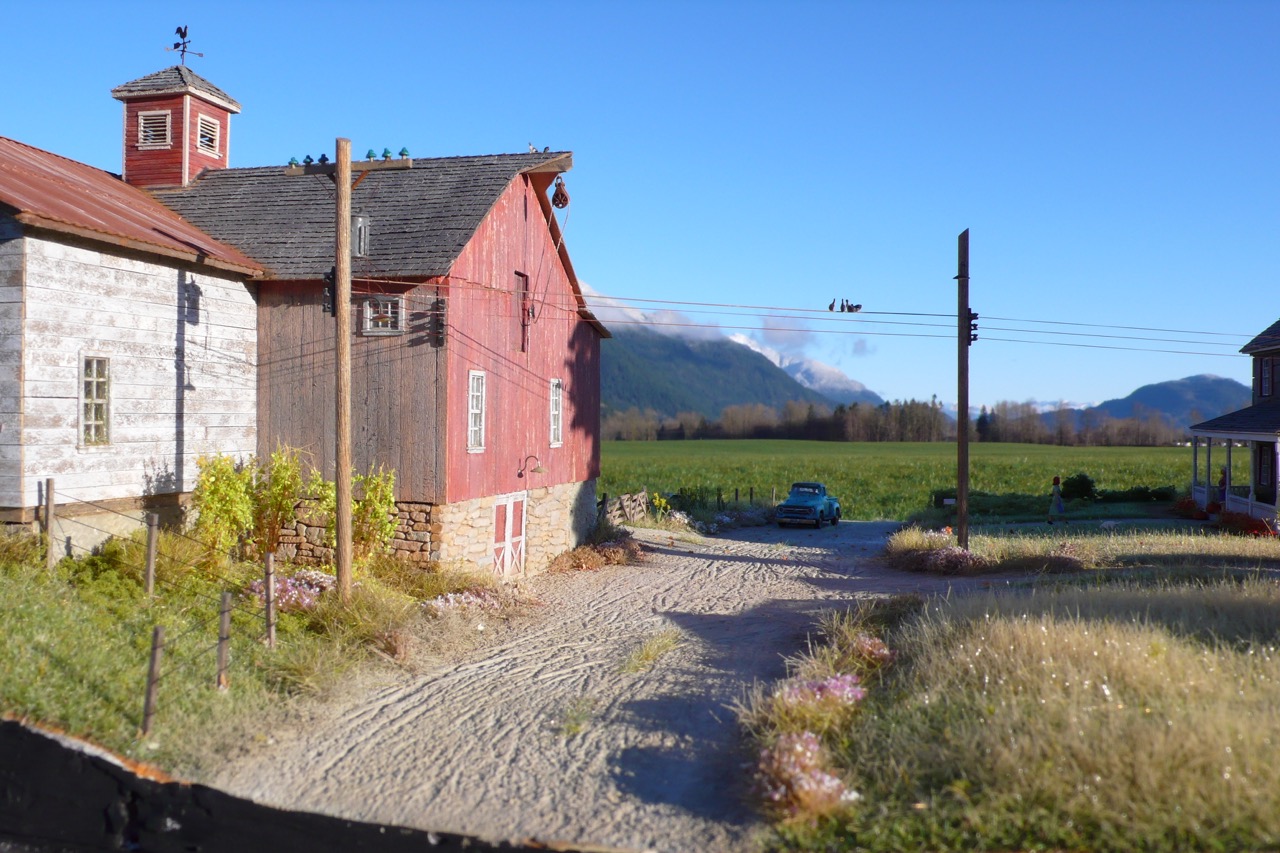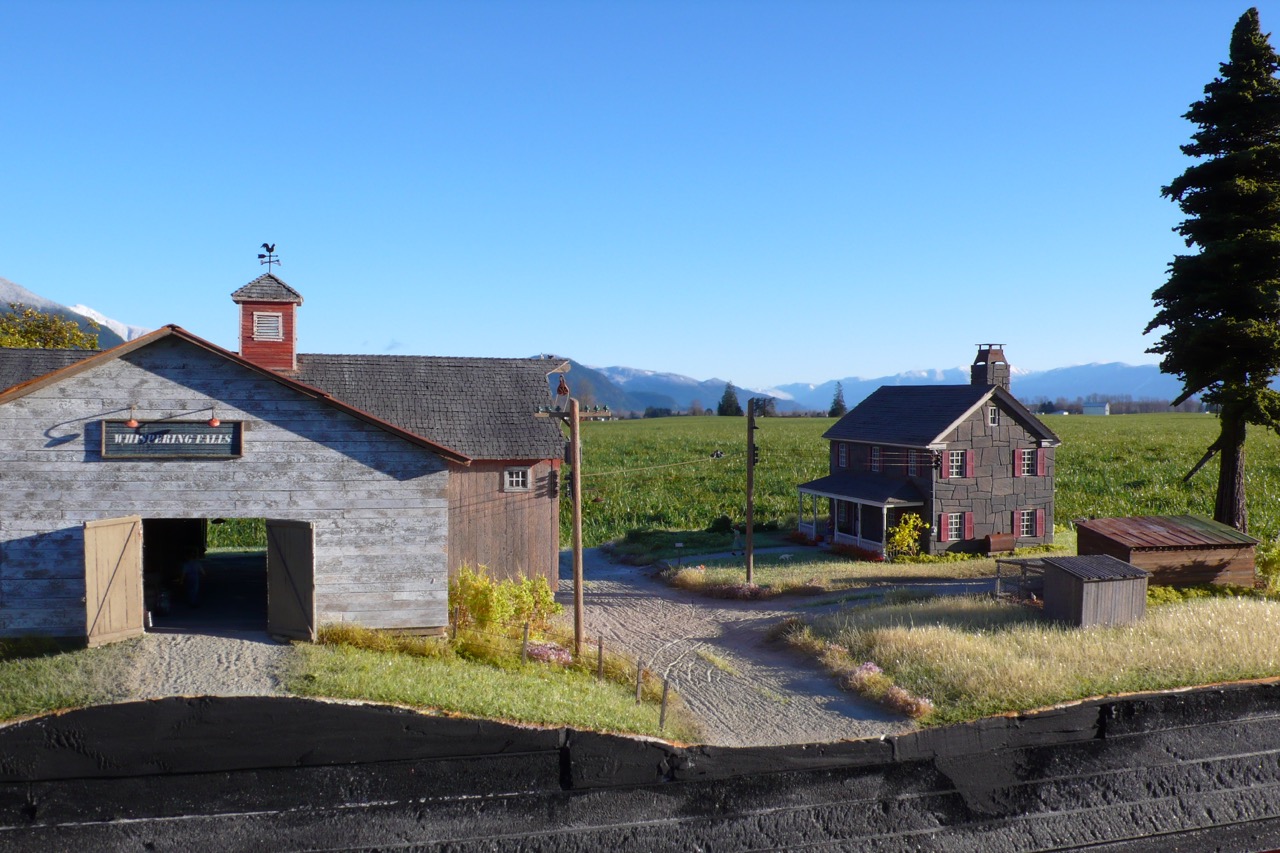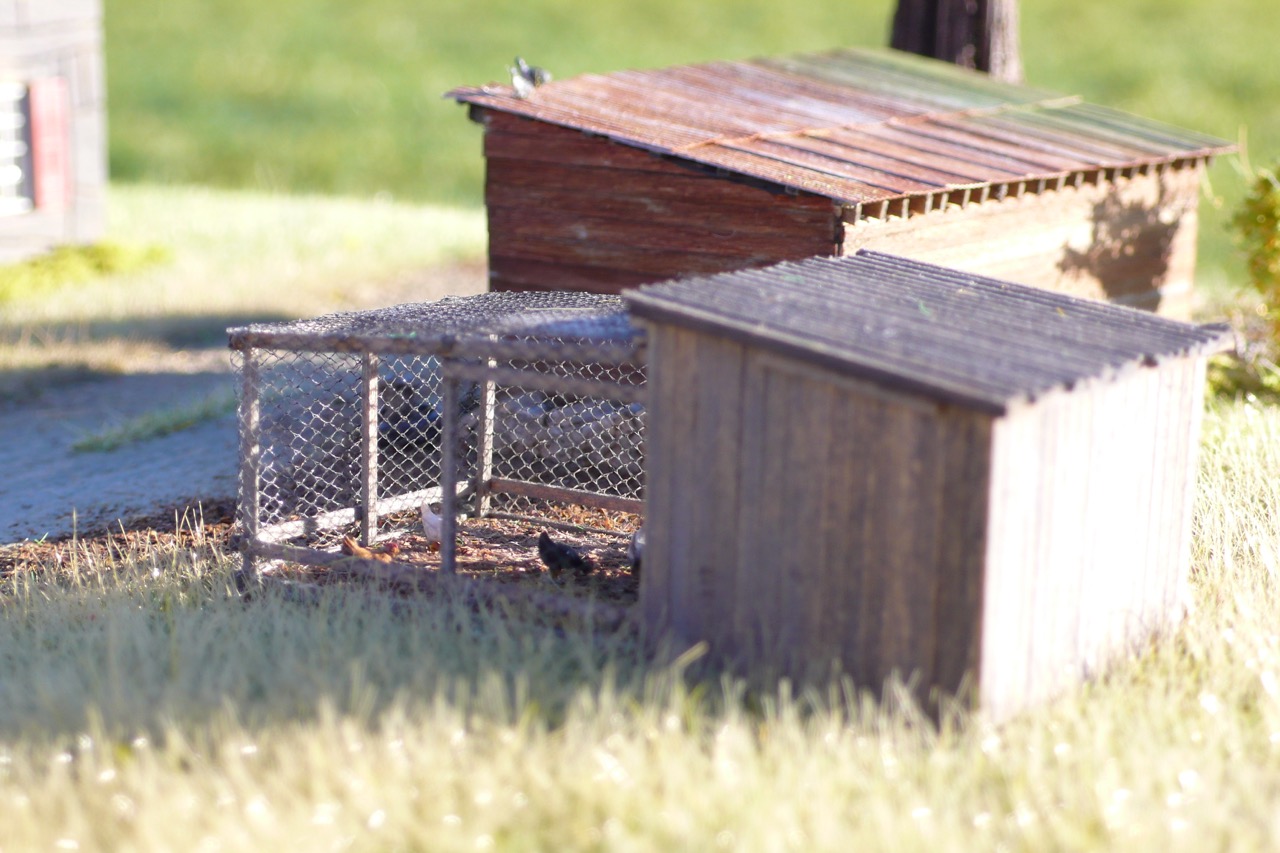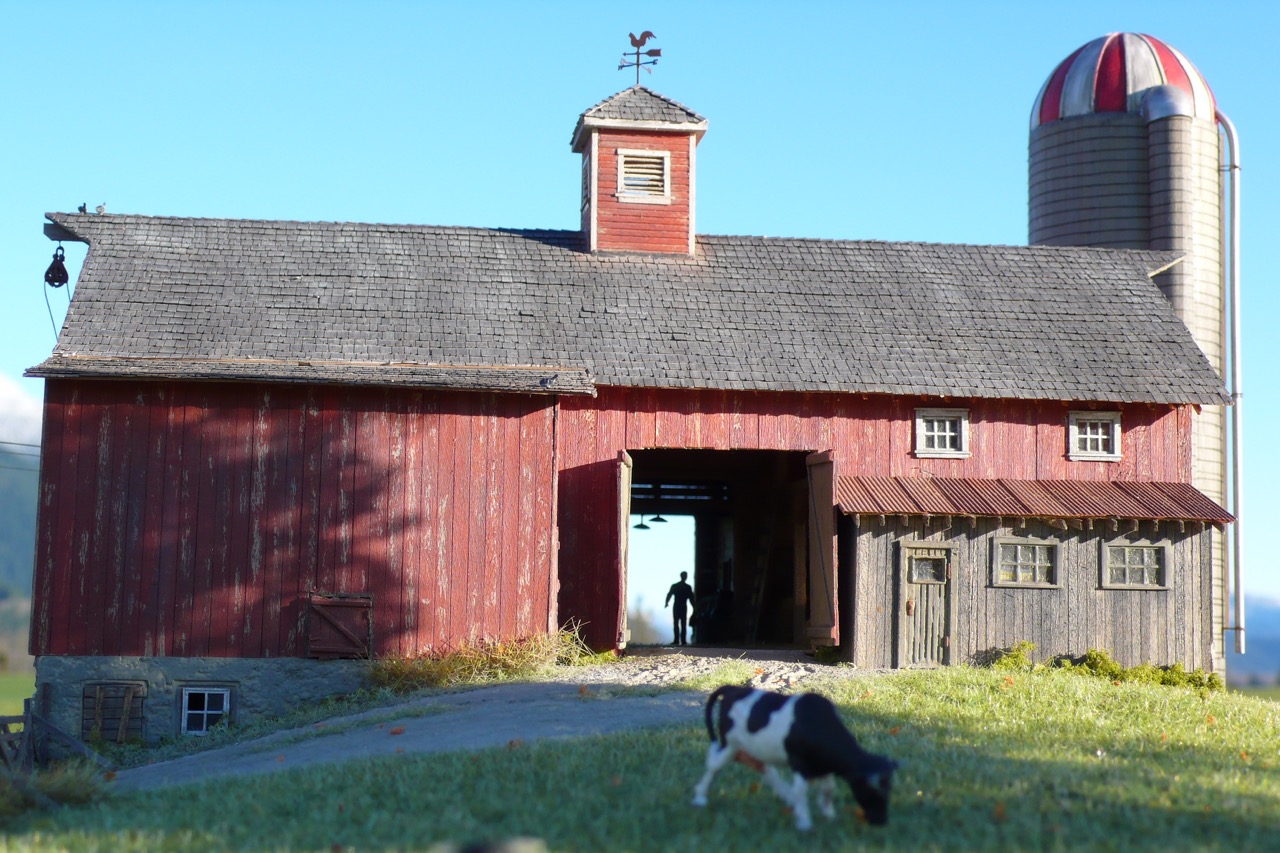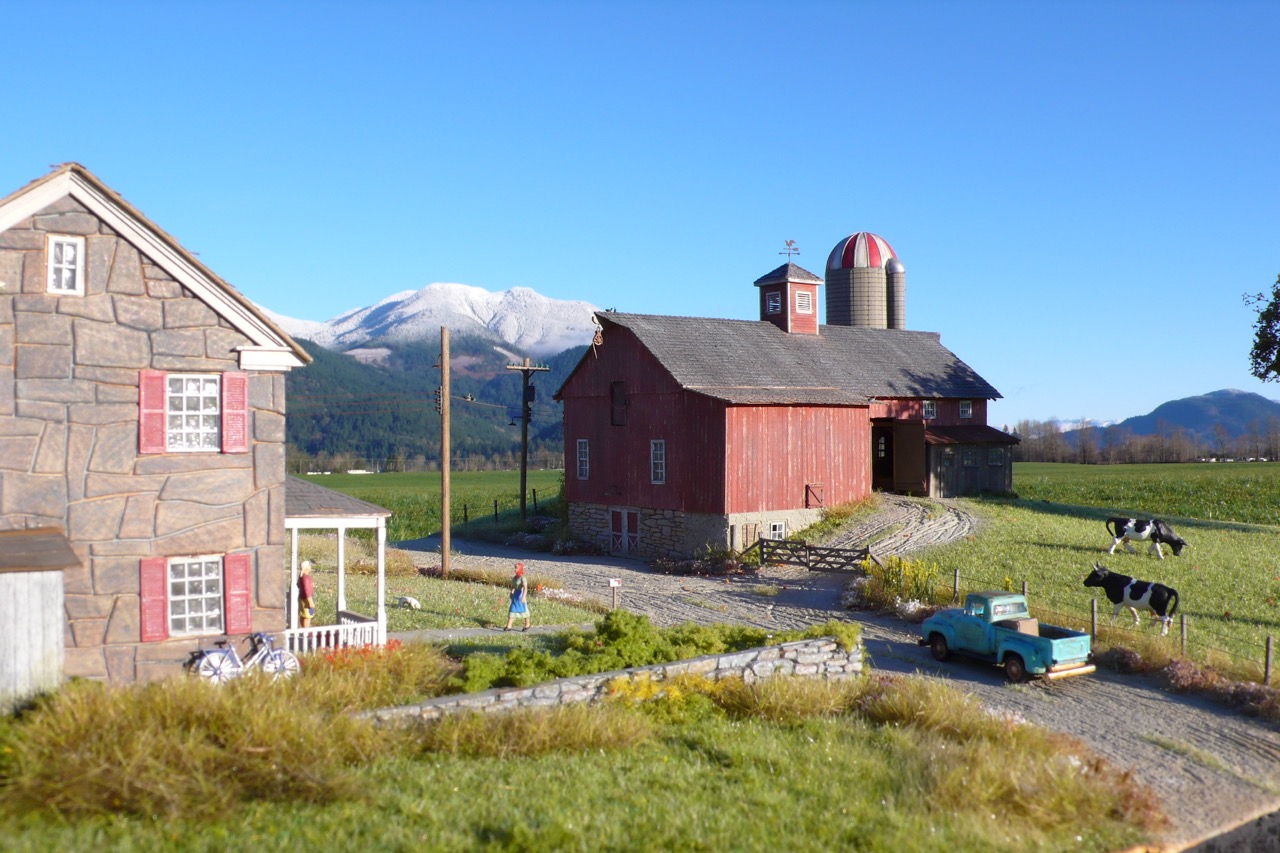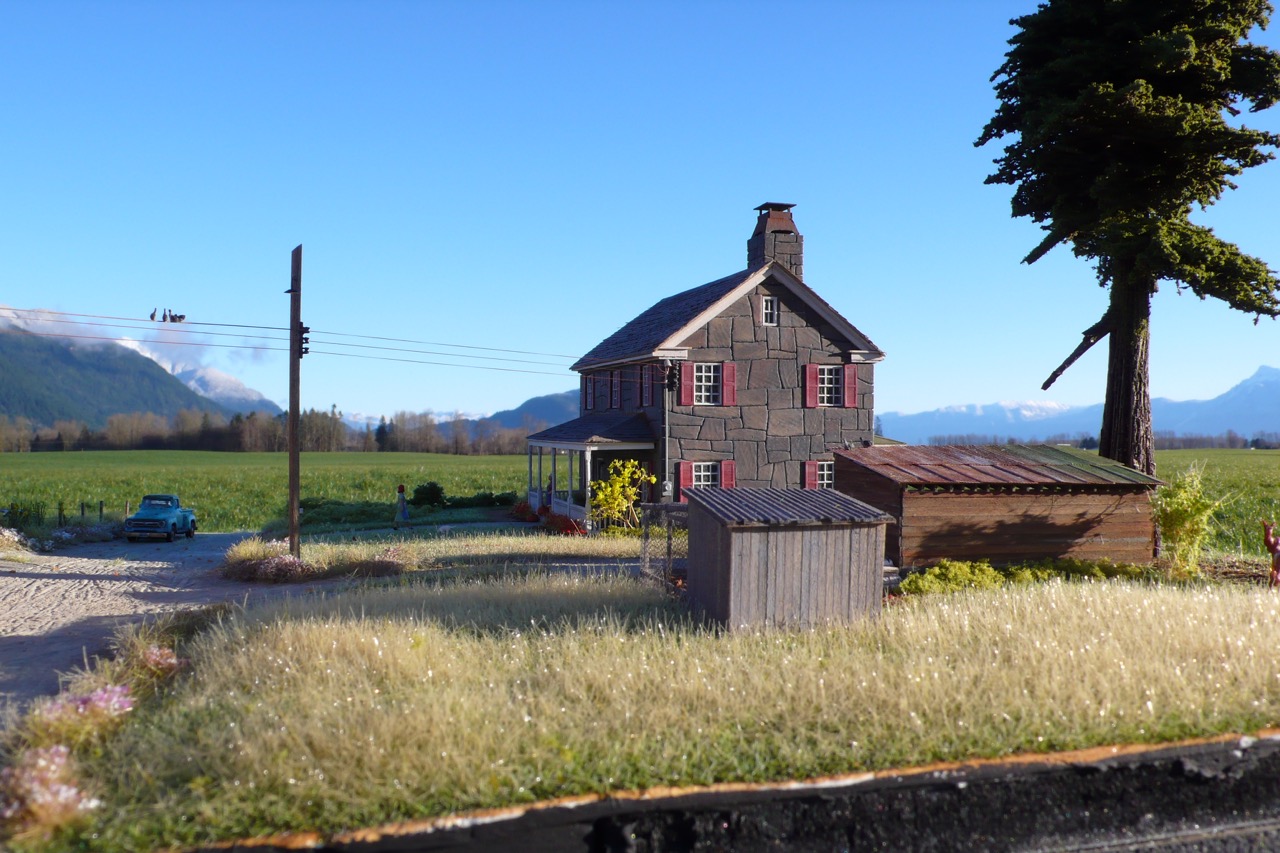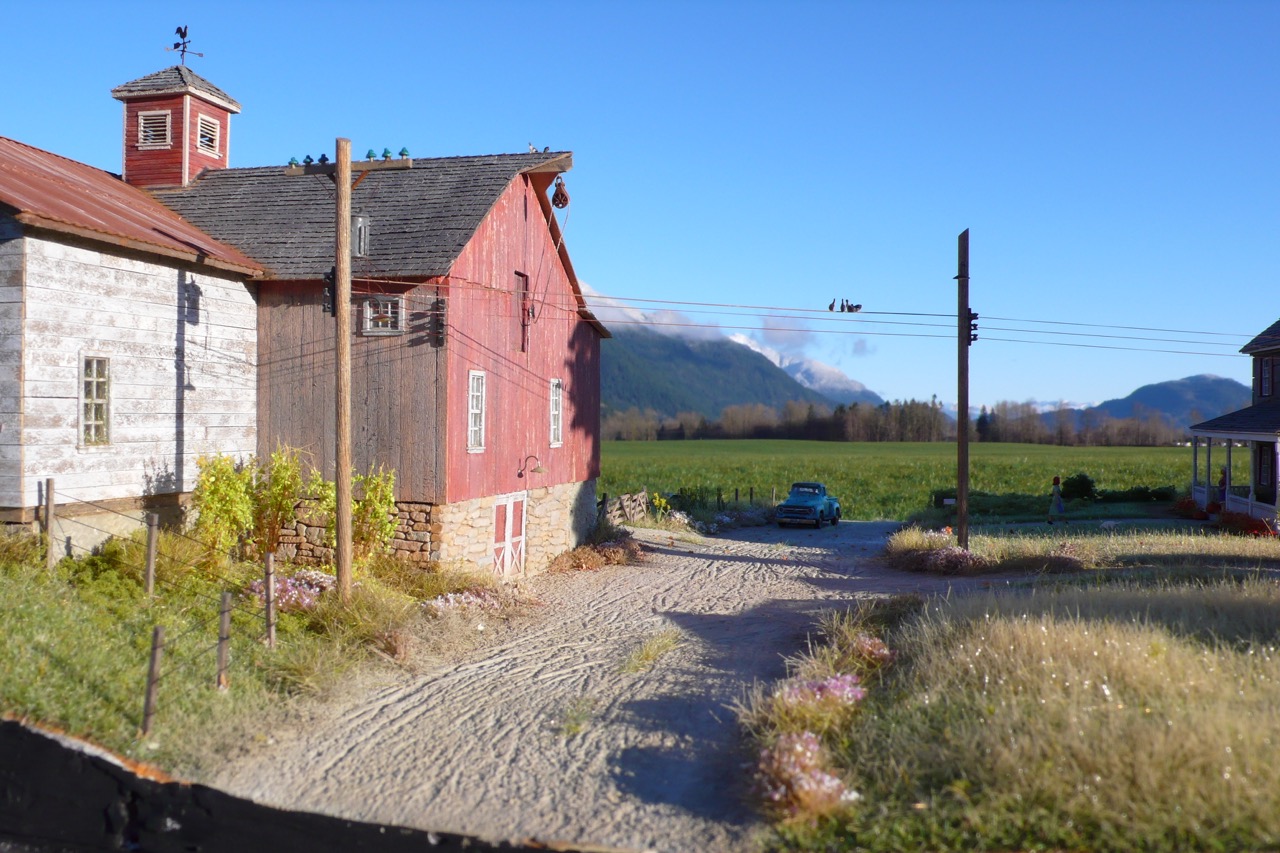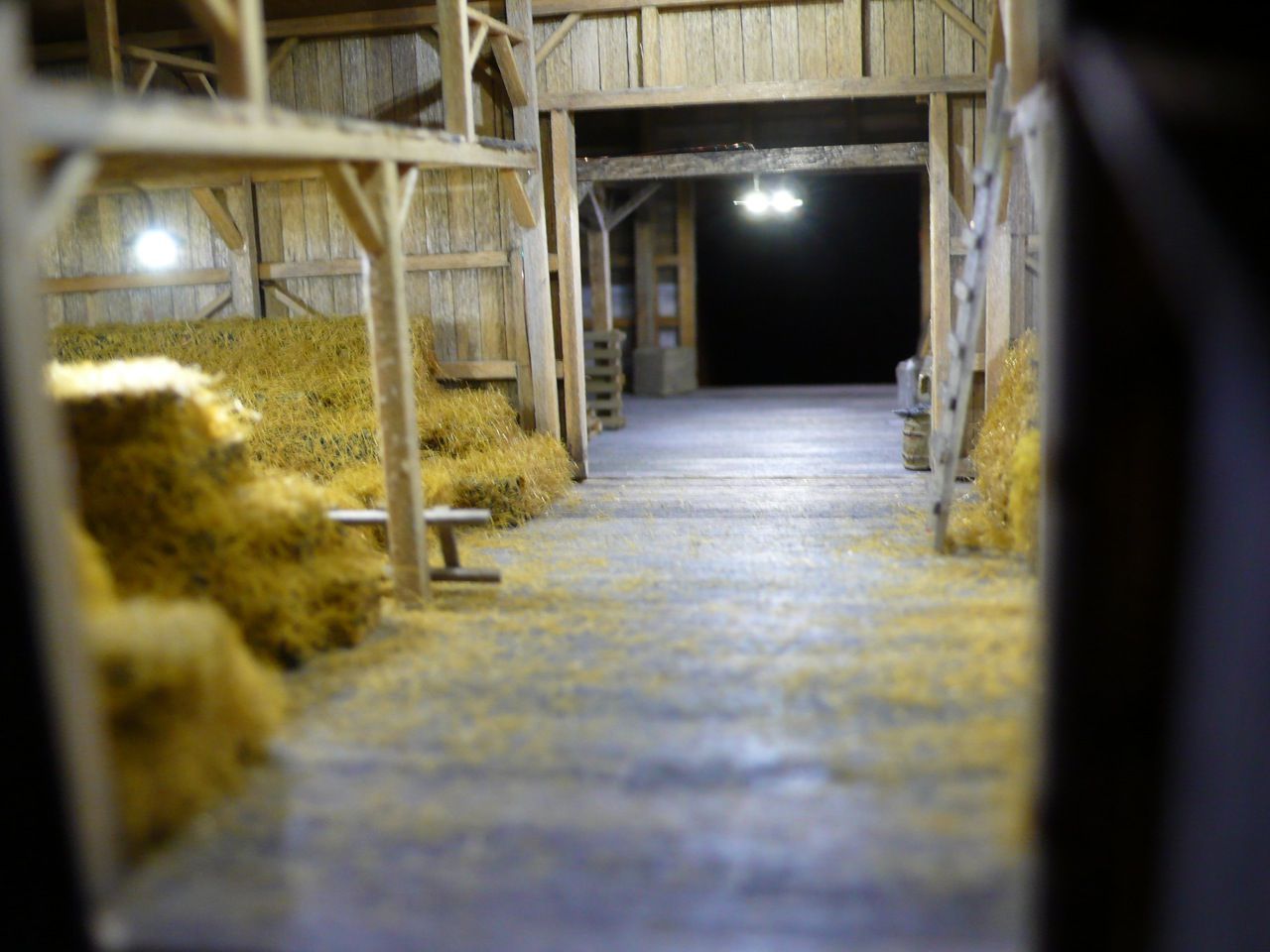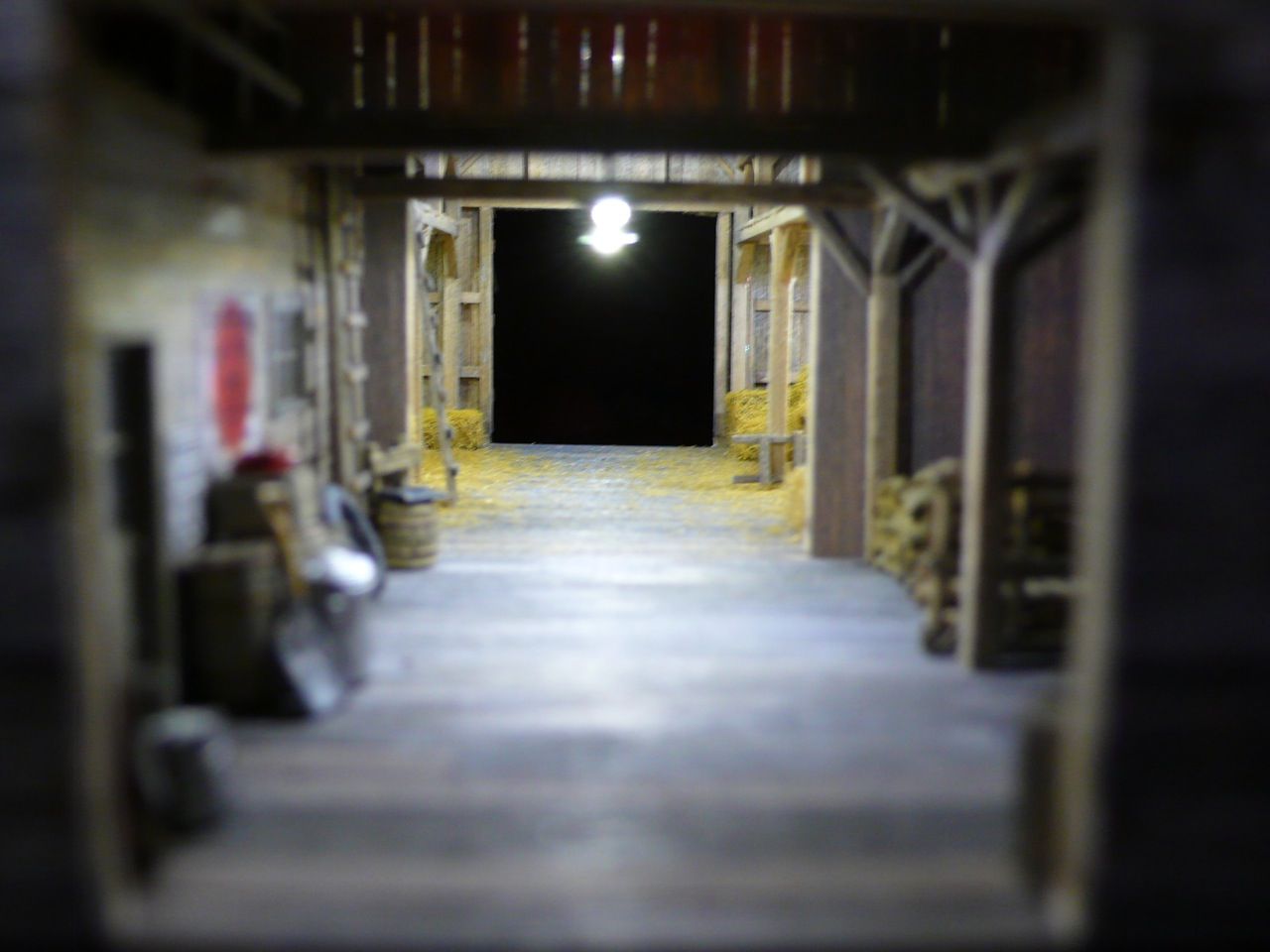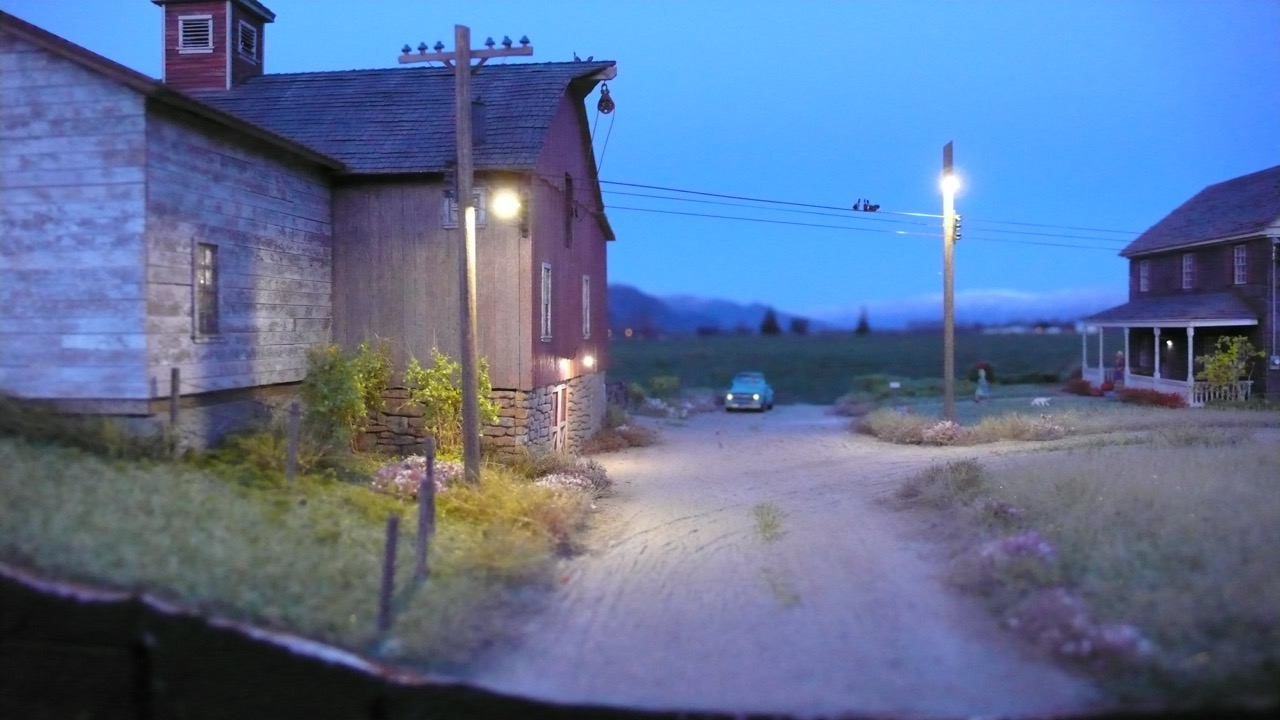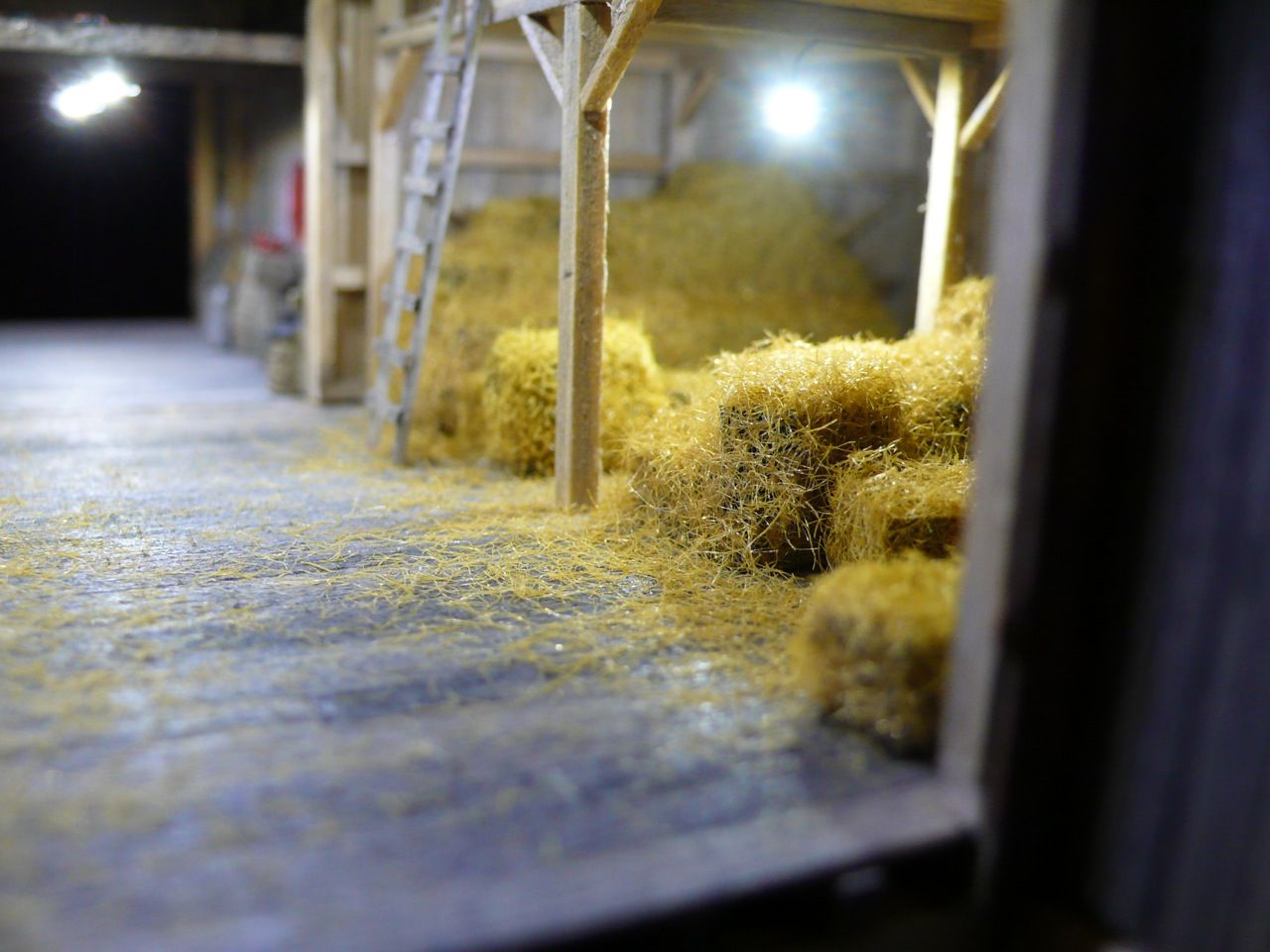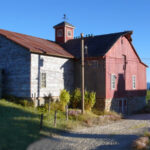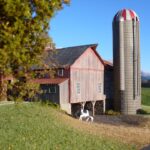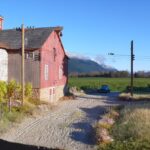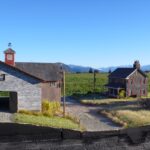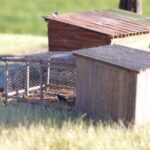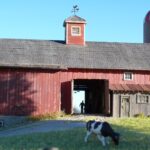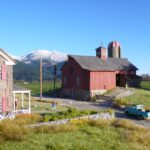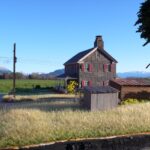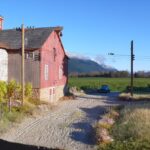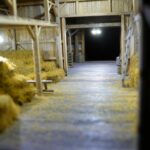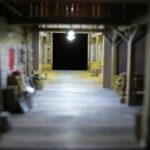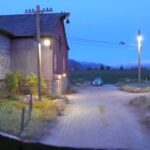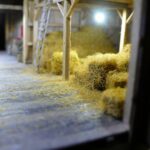 Go to the links page to follow along as Greg Shinnie constructs the new Whispering Falls Kit.
There are a lot of new changes we made with this kit to previous releases. The one and foremost is the barn. It is literally built board by board, including the interior framing. The only thing laser cut is the roof trusses. The foundation for the barn consists of wood and resin components.
We have introduced Hydro cal castings for the farmhouse, which is a first for us using this medium in our kits. The Hydro cal moulds for the stone farmhouse were made especially for RSM by Ed Fulasz.
Once again we have used our traditional lighting package for Whispering Falls, you also have the option to buy a gas welder simulator. You can view a video of how it looks on our website. We installed it in the shed, where a farmer is repairing some farm equipment. The effect is sensational! This will be sold as a separate item through Ngineering as well as the lighting kit.
We also added sound effects to Whispering Falls; it is truly amazing!
The quality and the realism bring you to the life of living on a farm. You will find samples for the two sound modules we used in the diorama on the web site. The sound modules will be sold separately through Ngineering.
There will only be a limited run of 125 kits produced
$340.00 CDN
Work In Progress Check Back Later!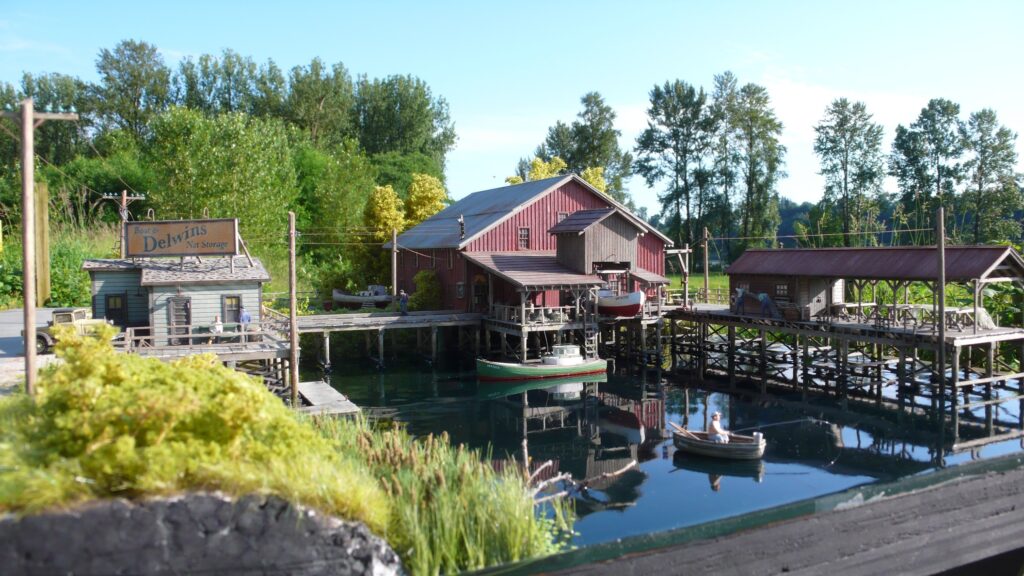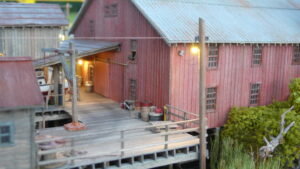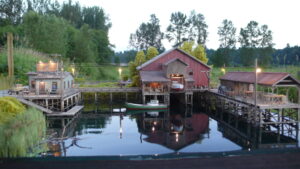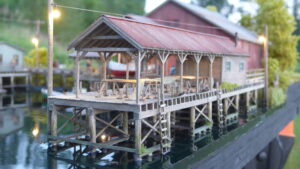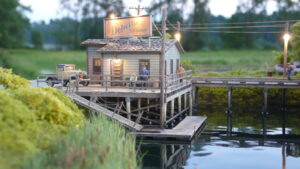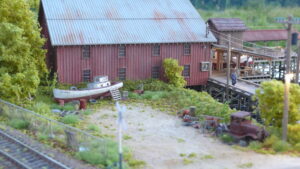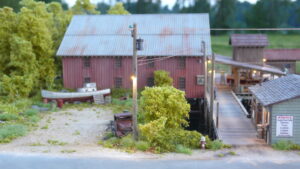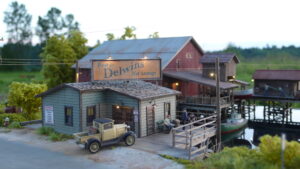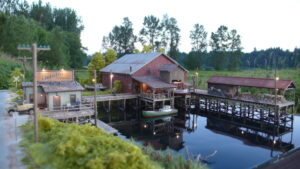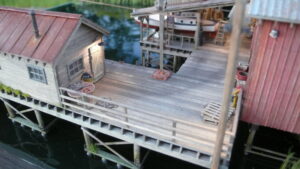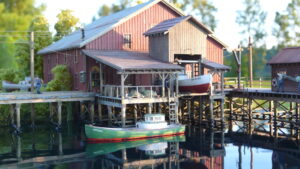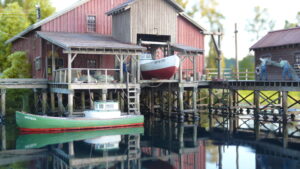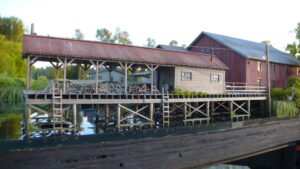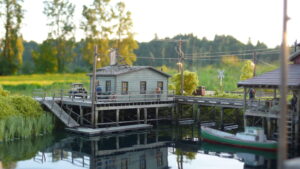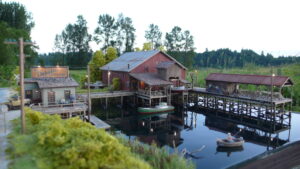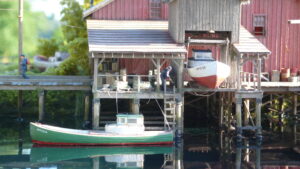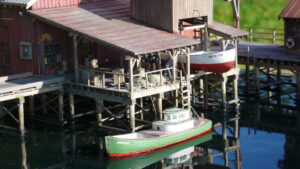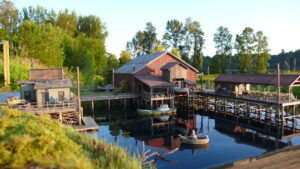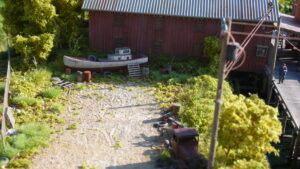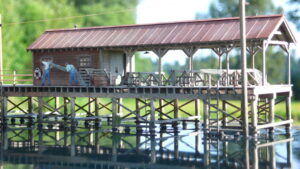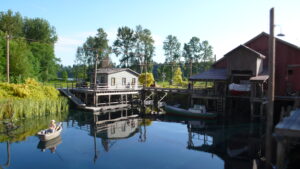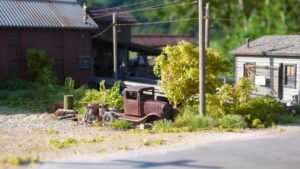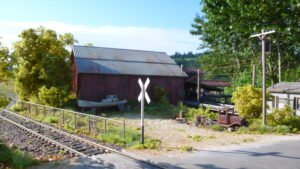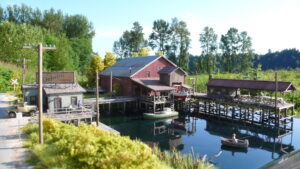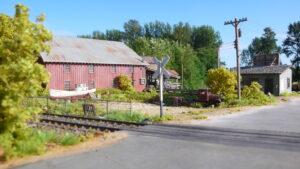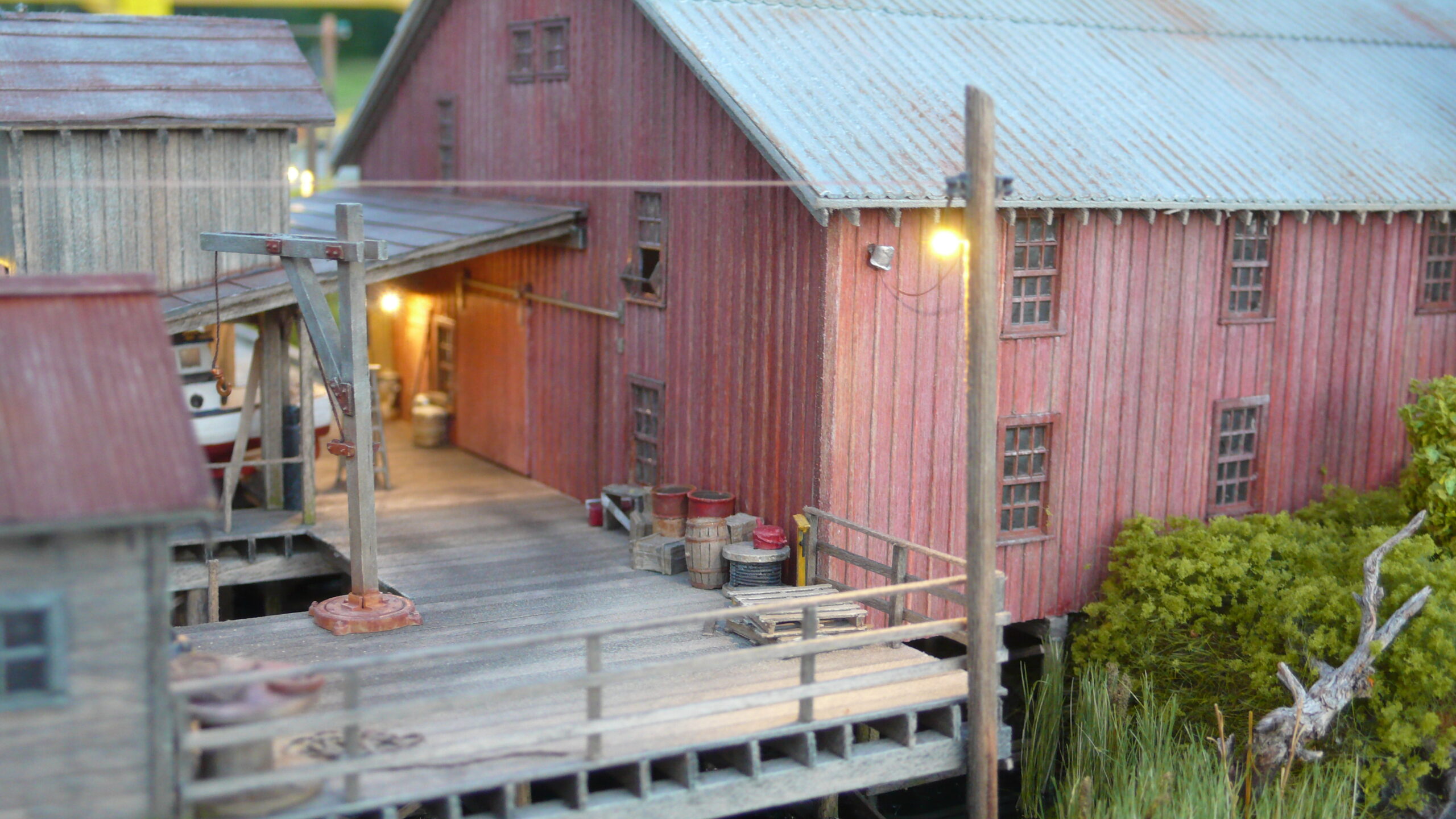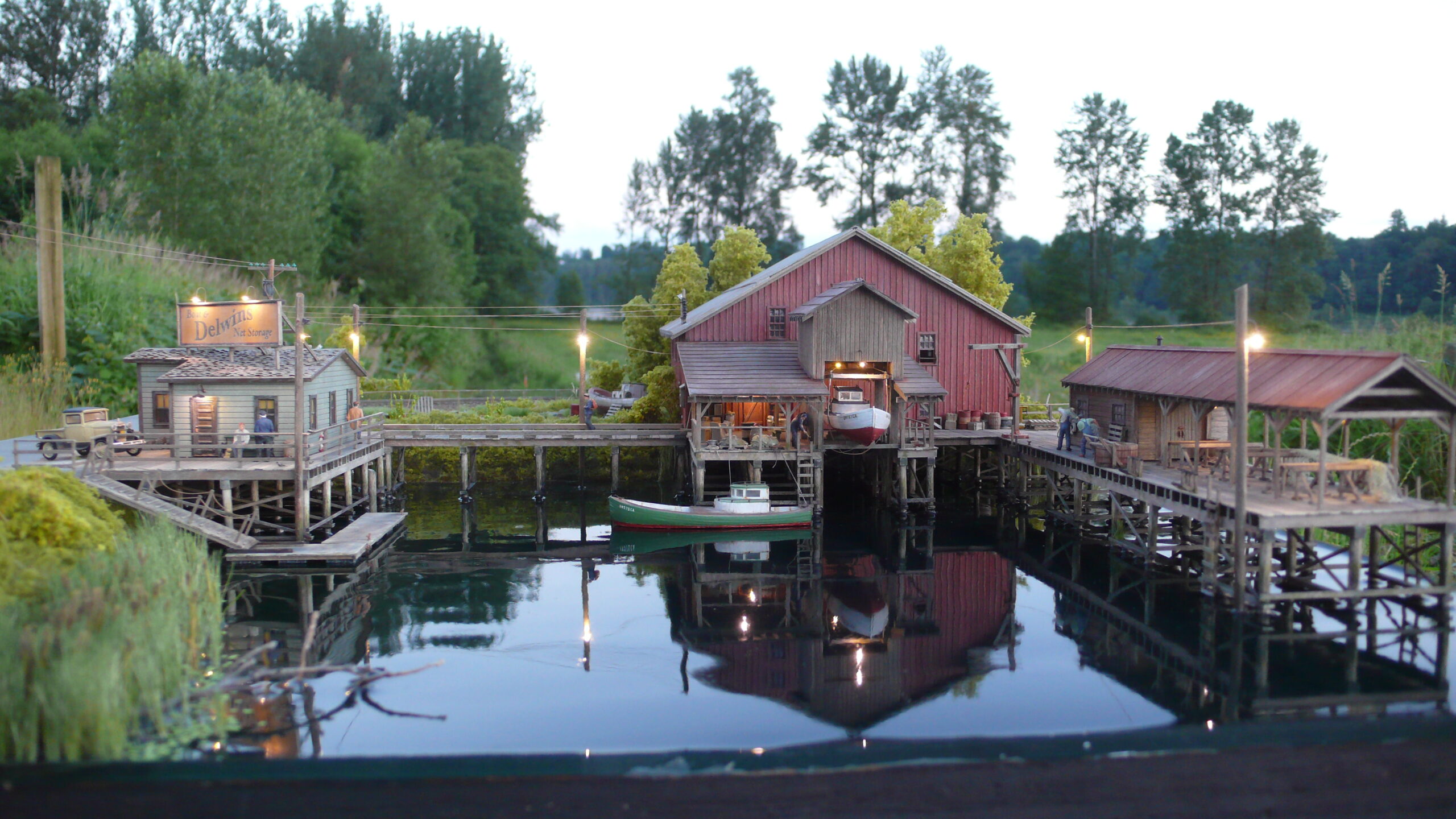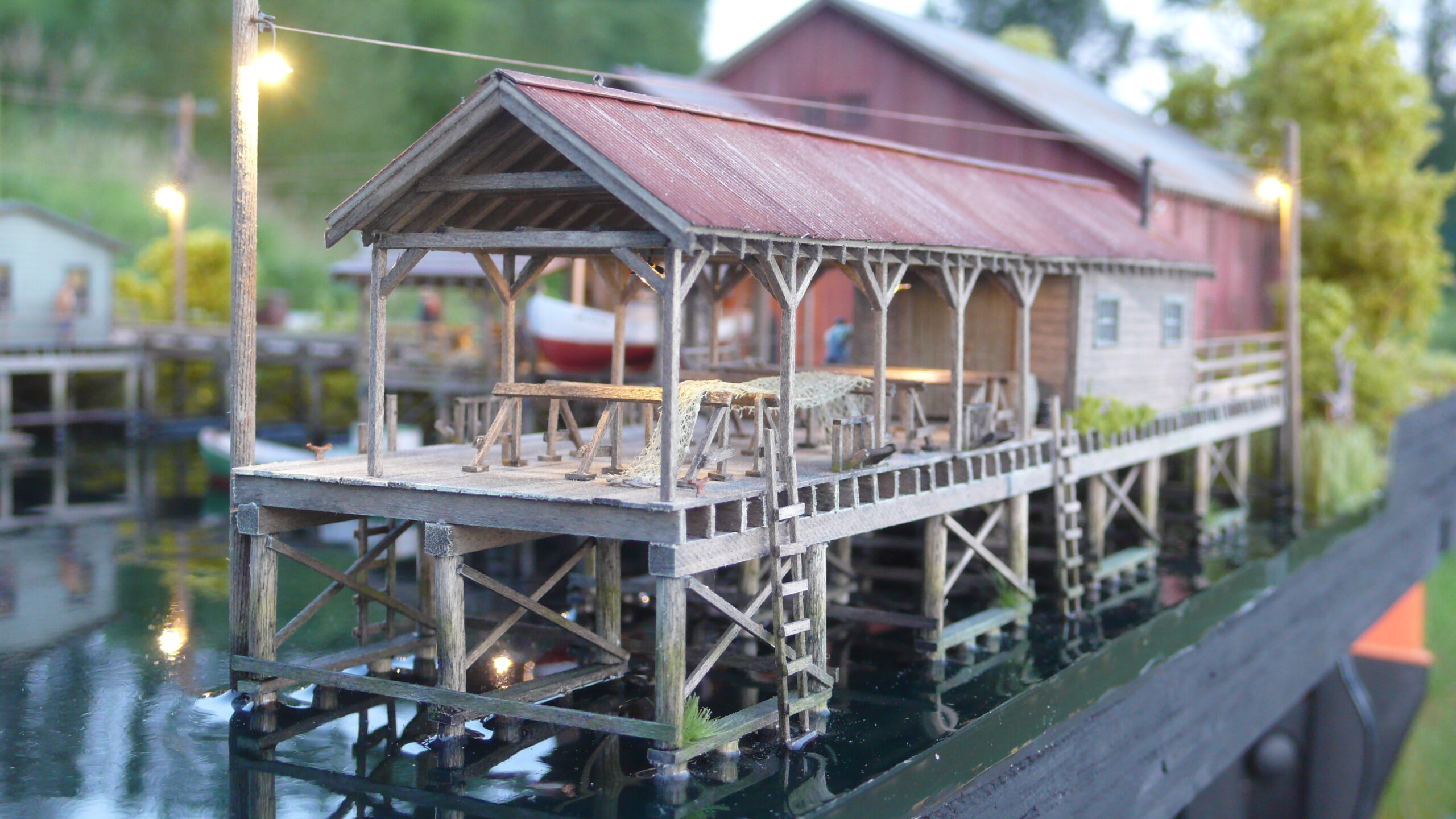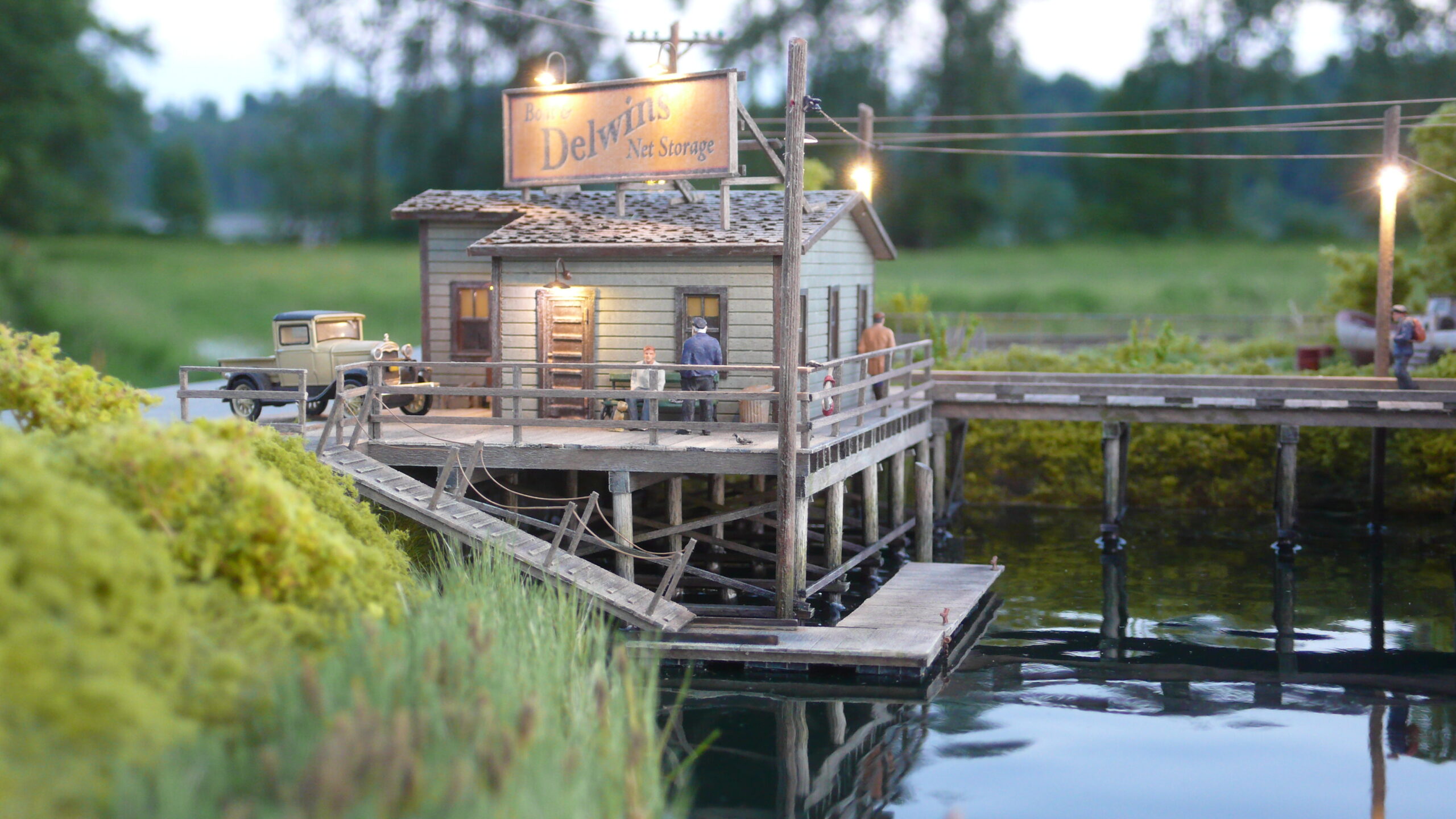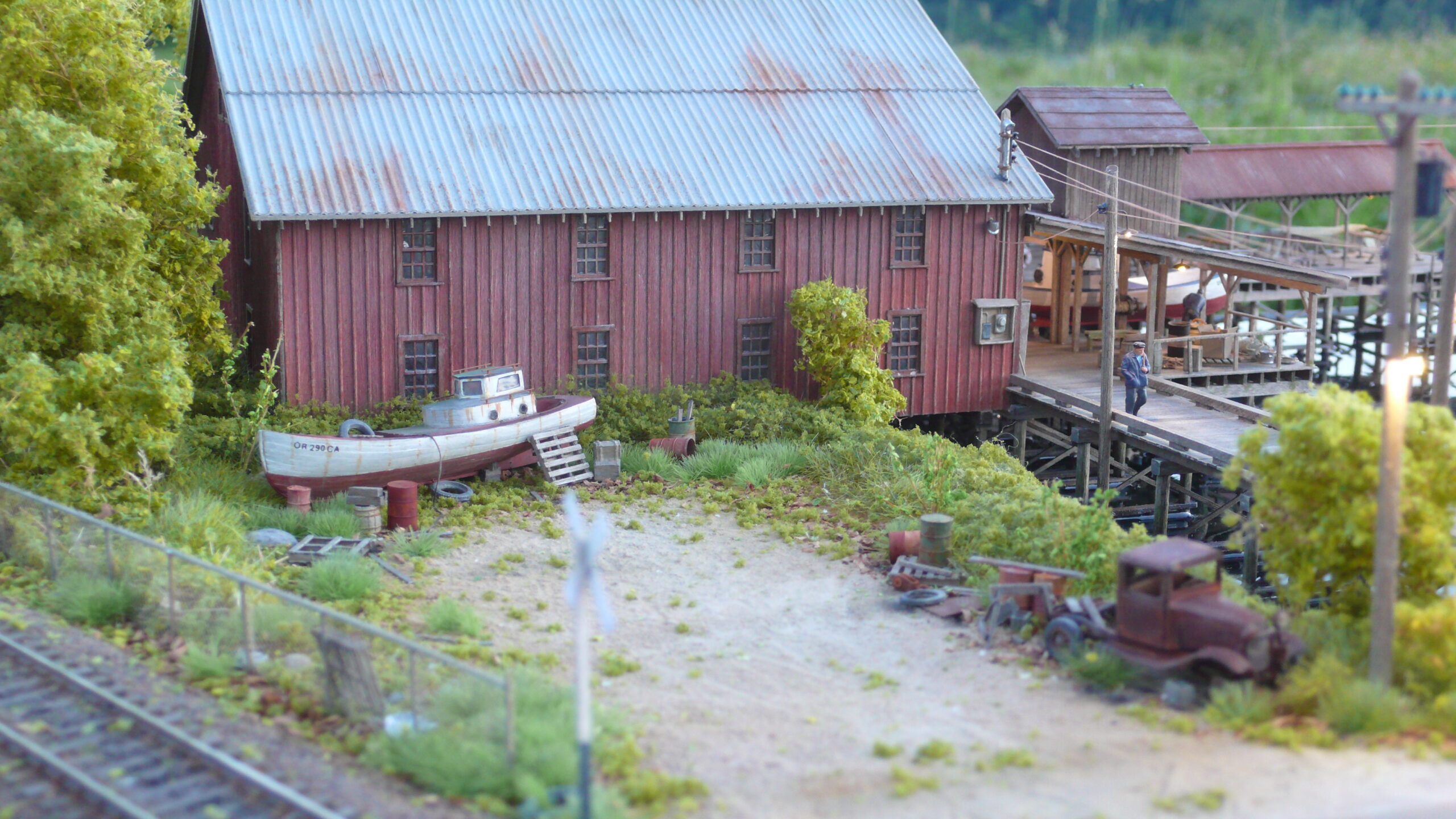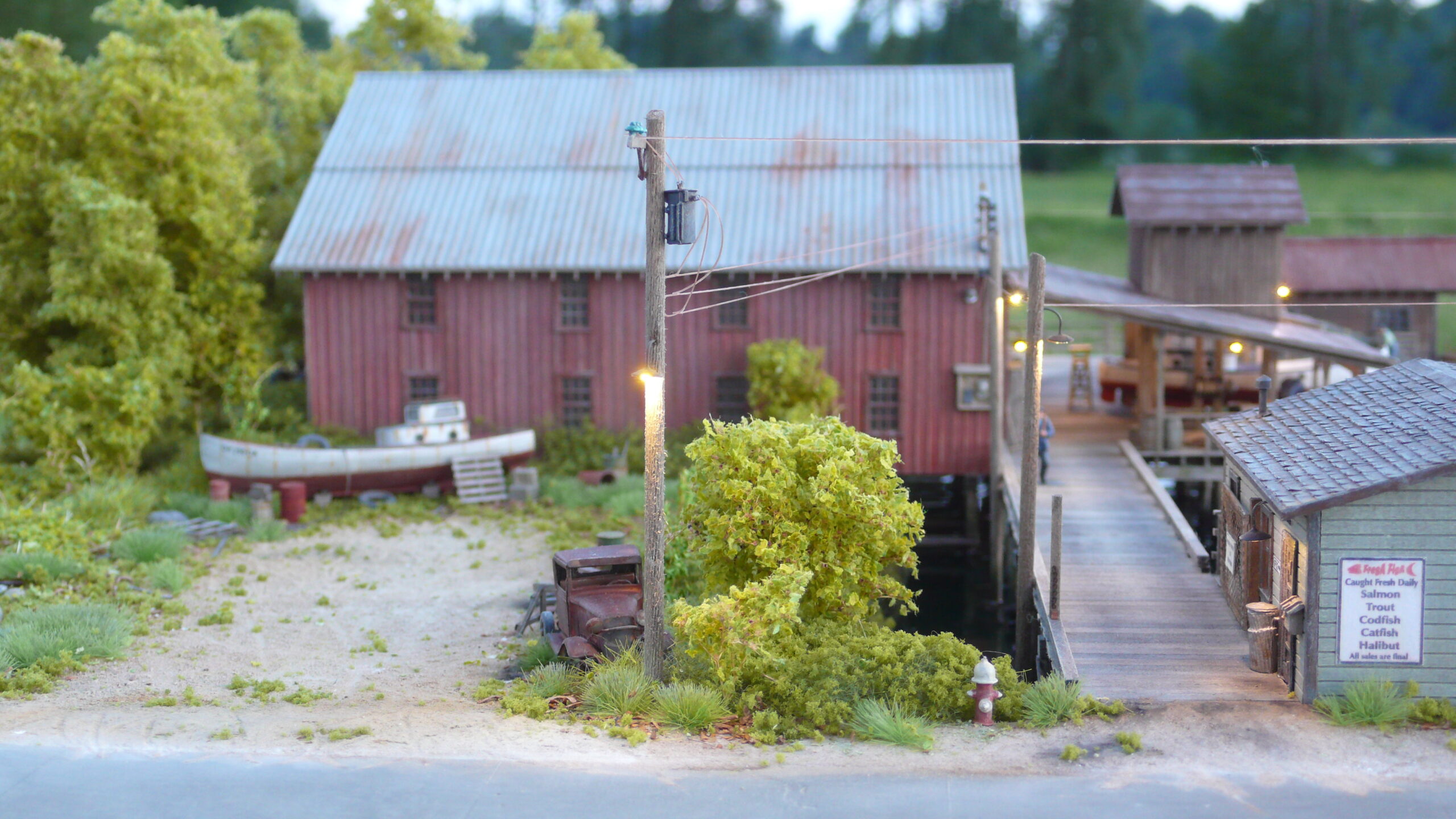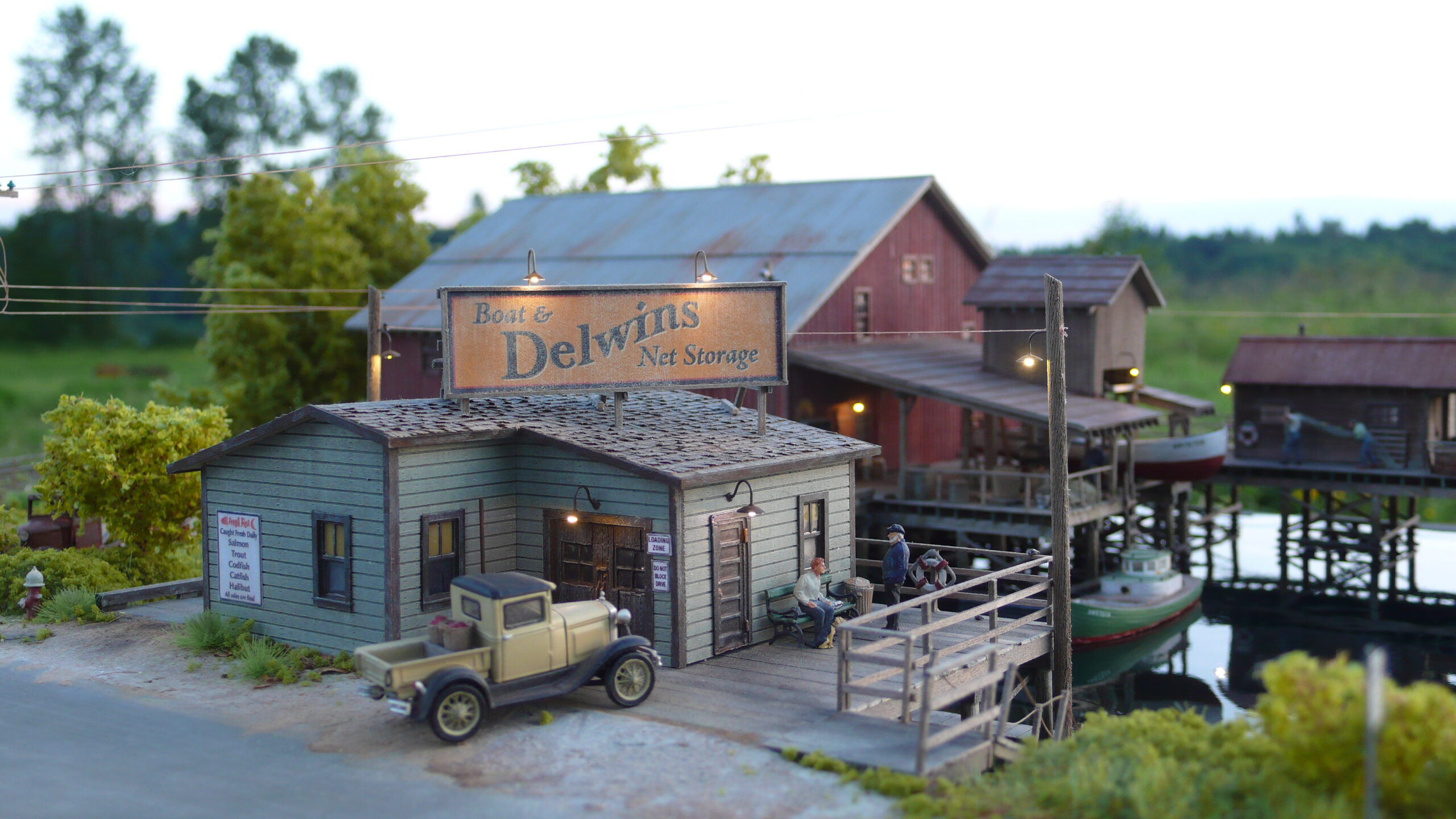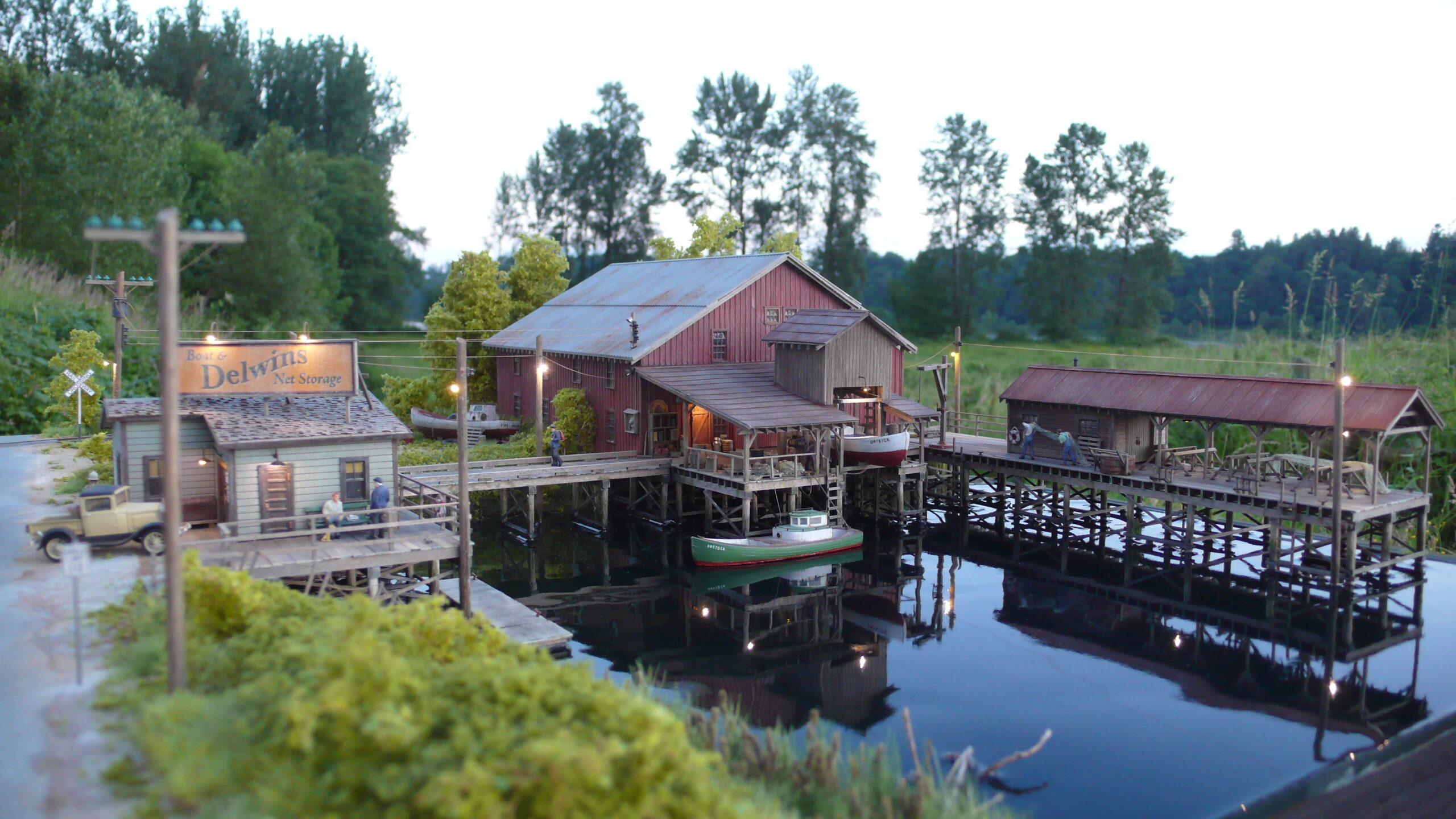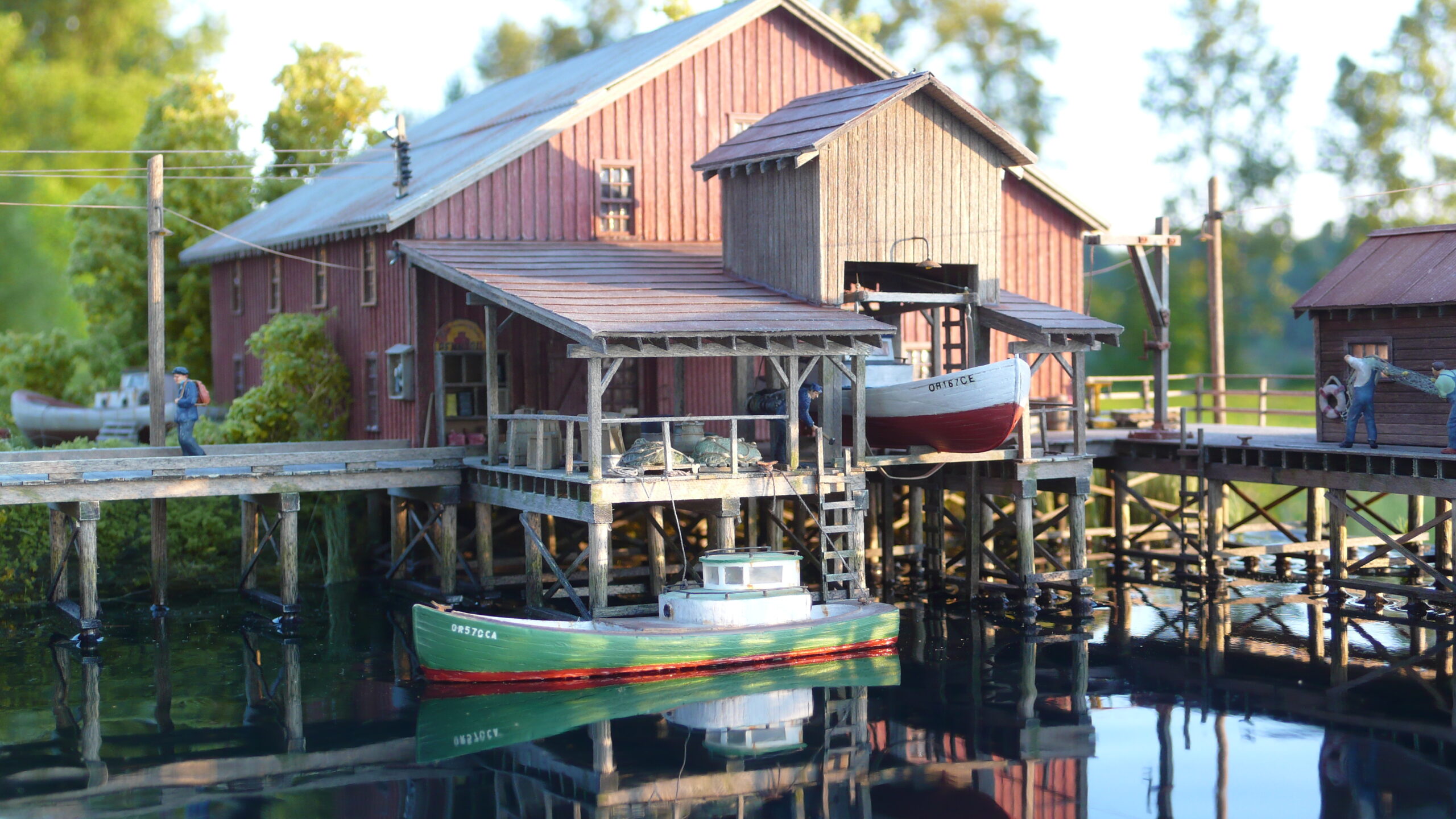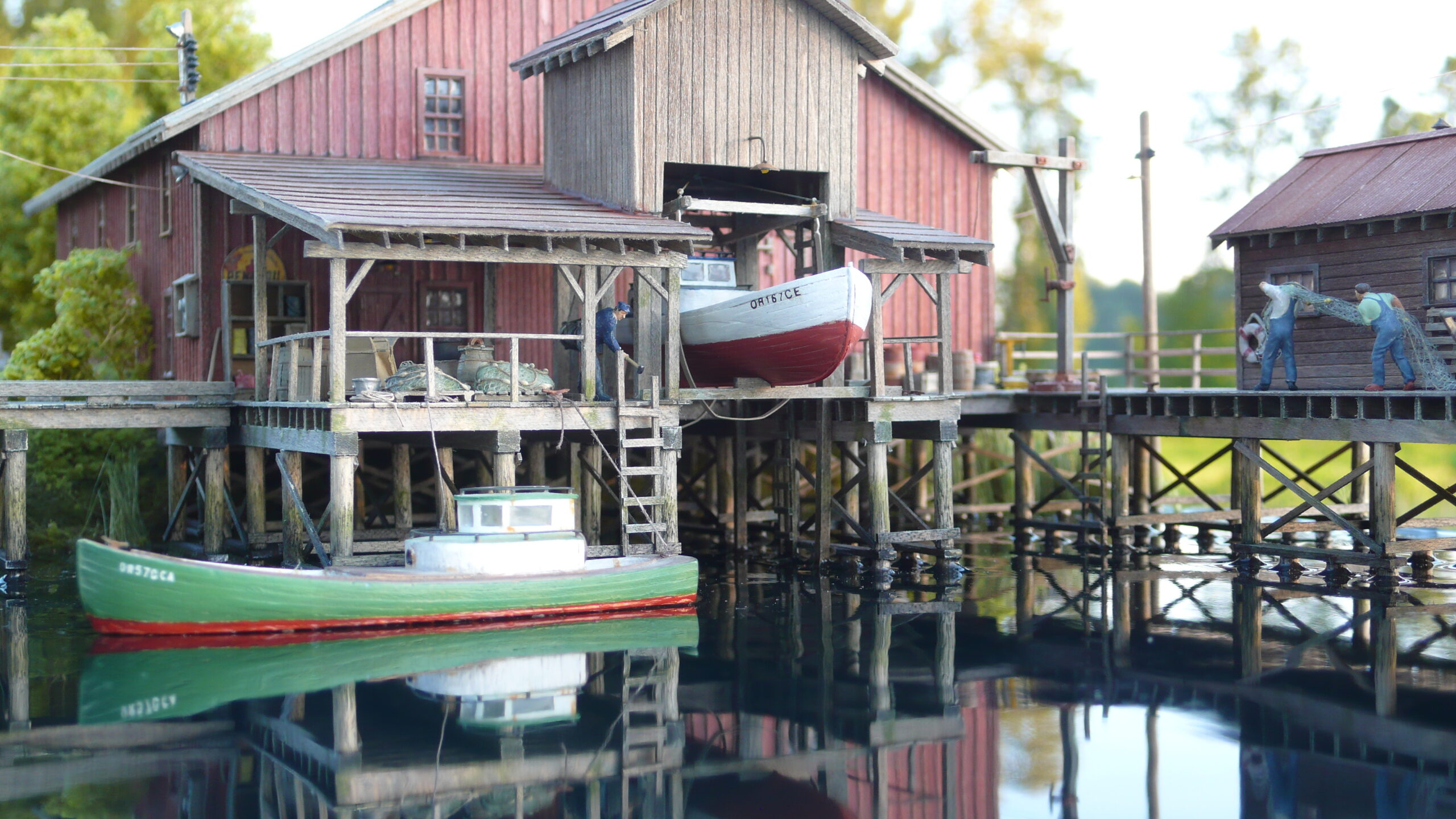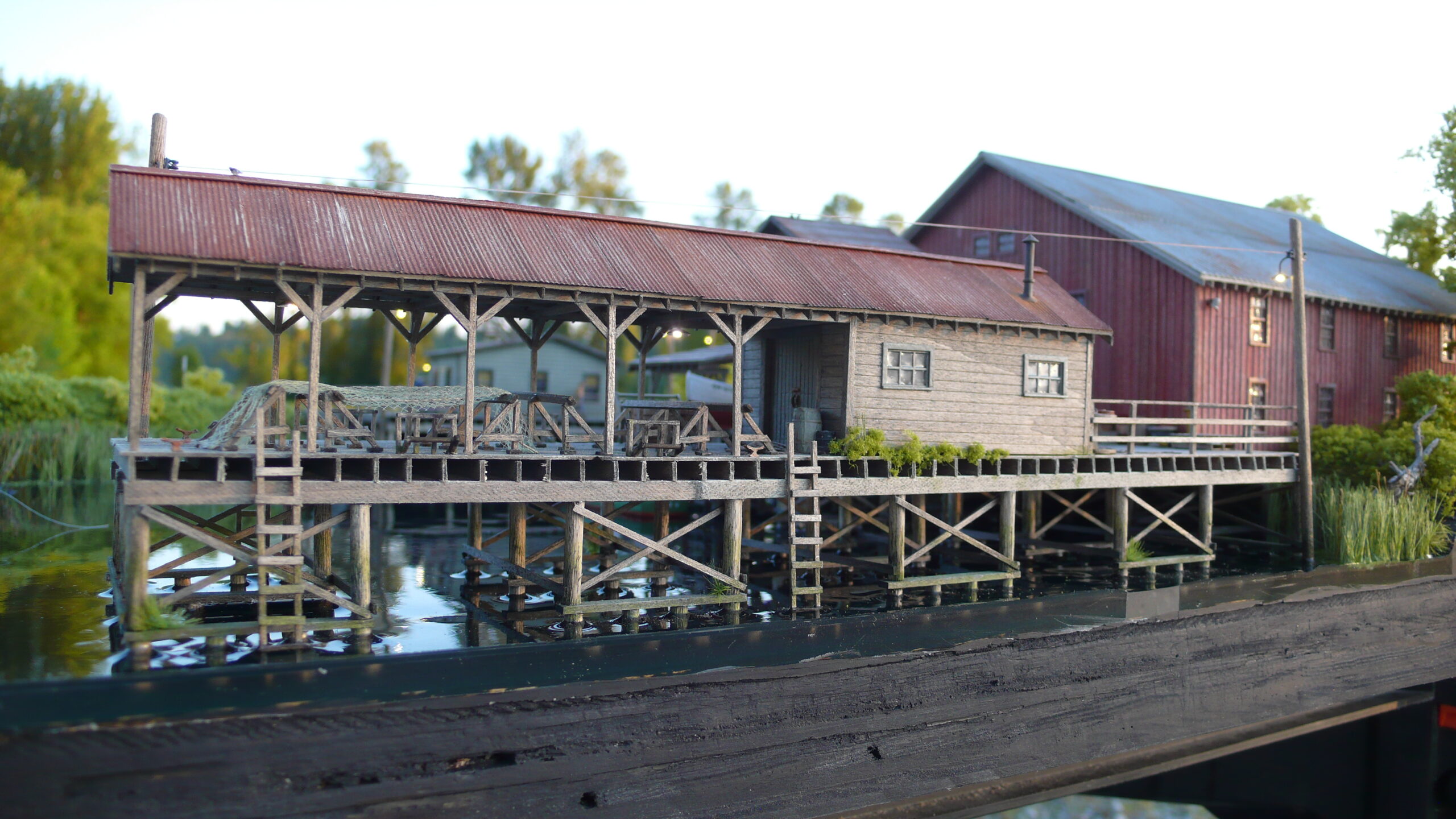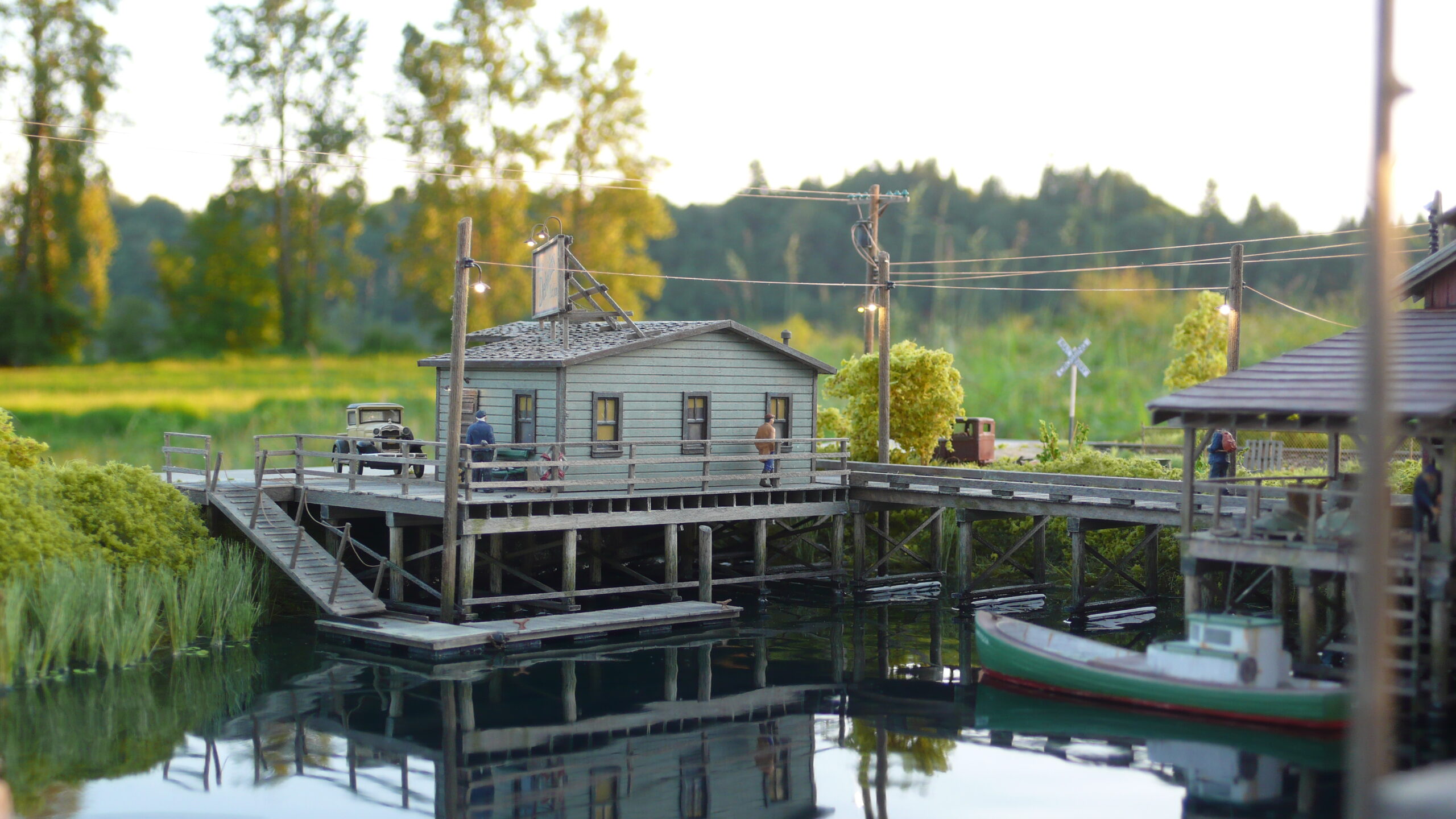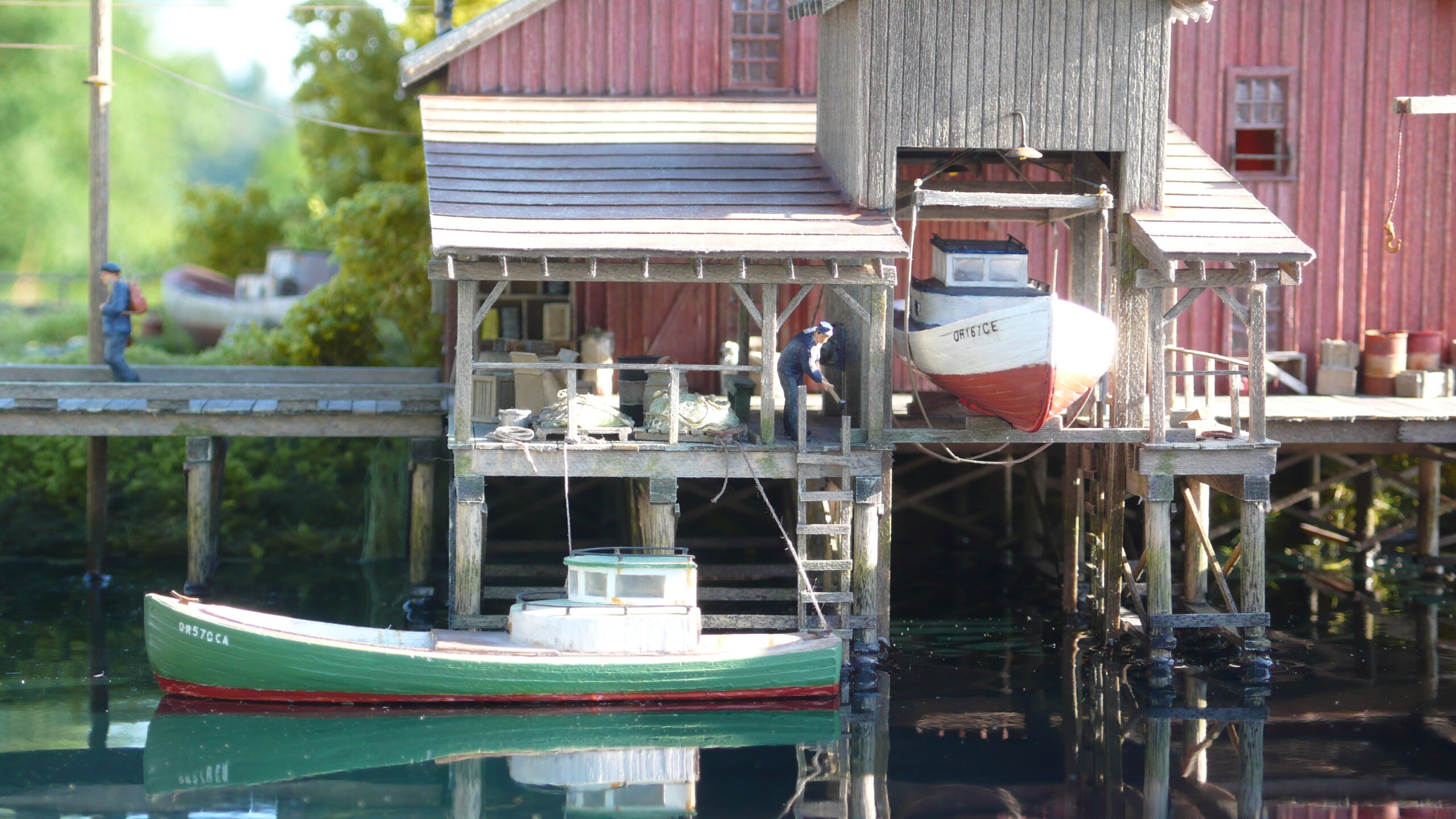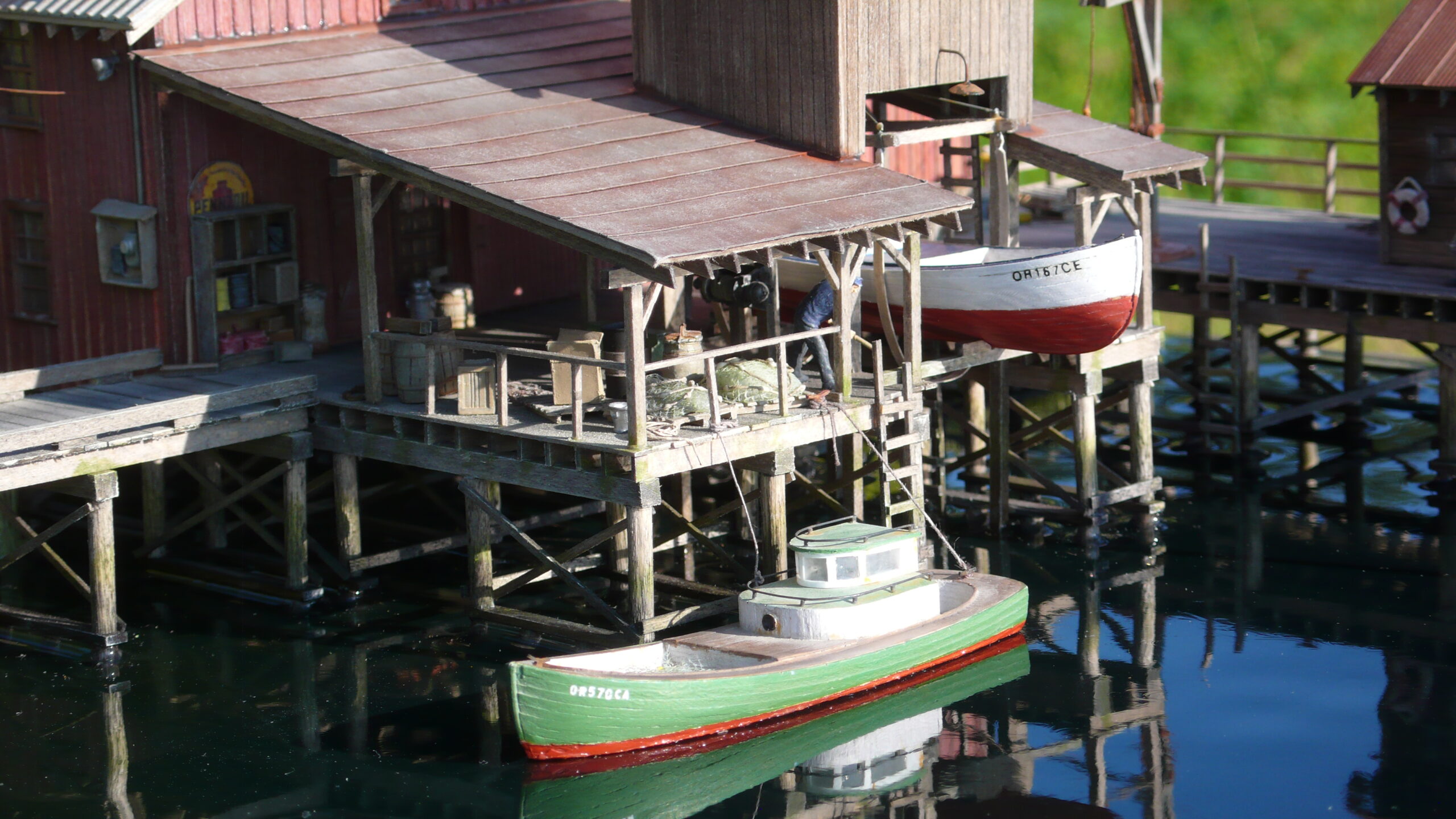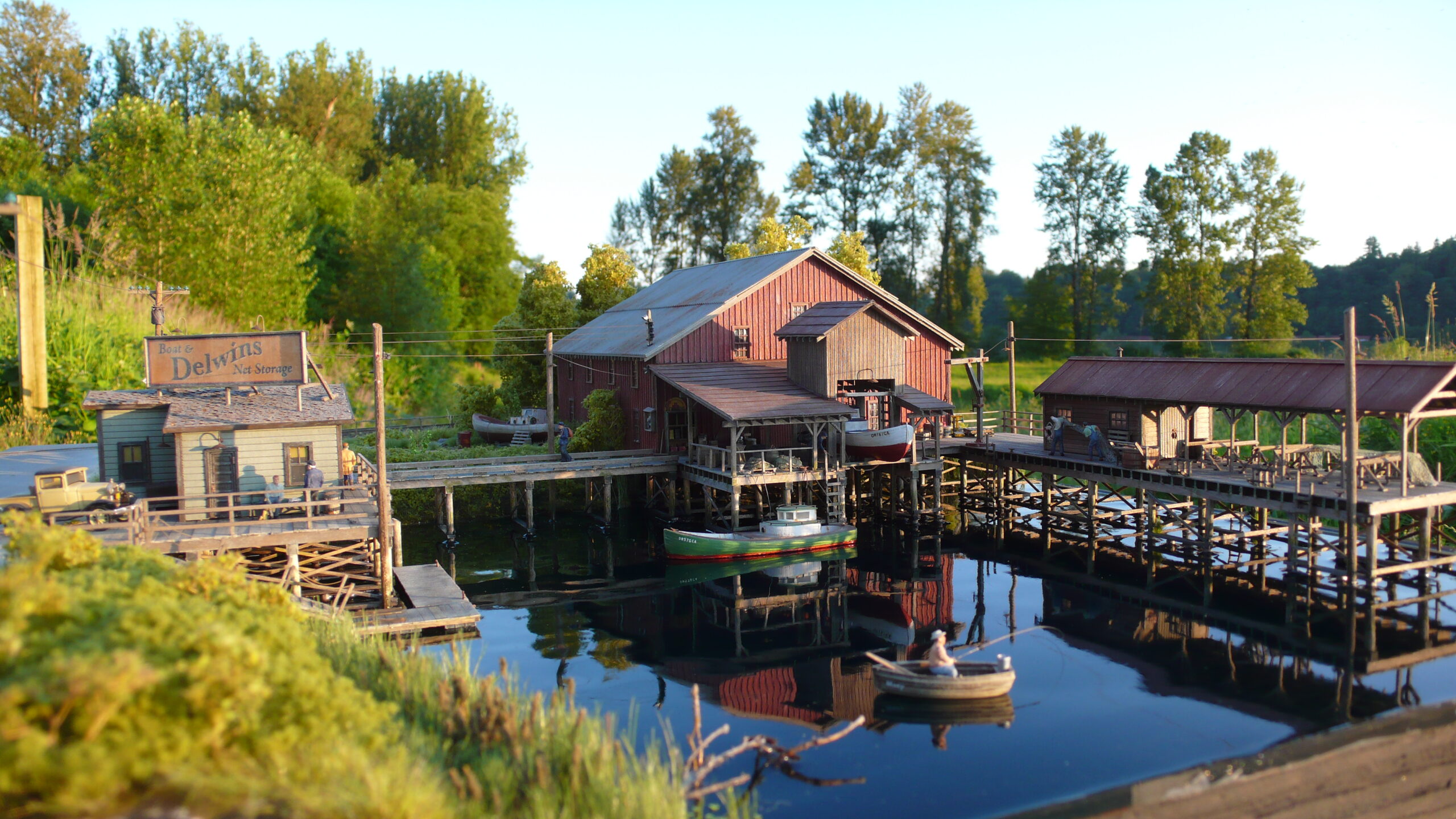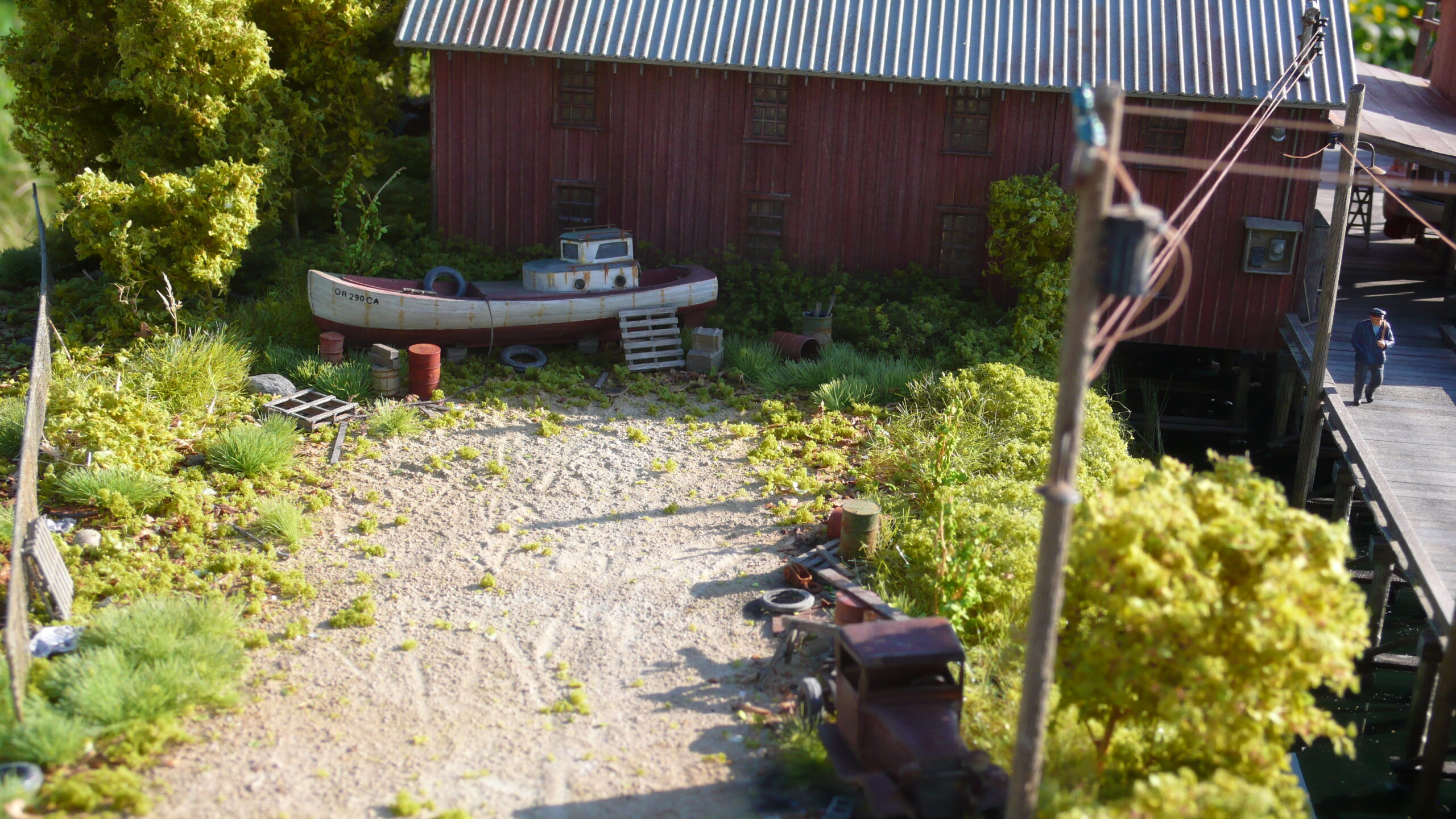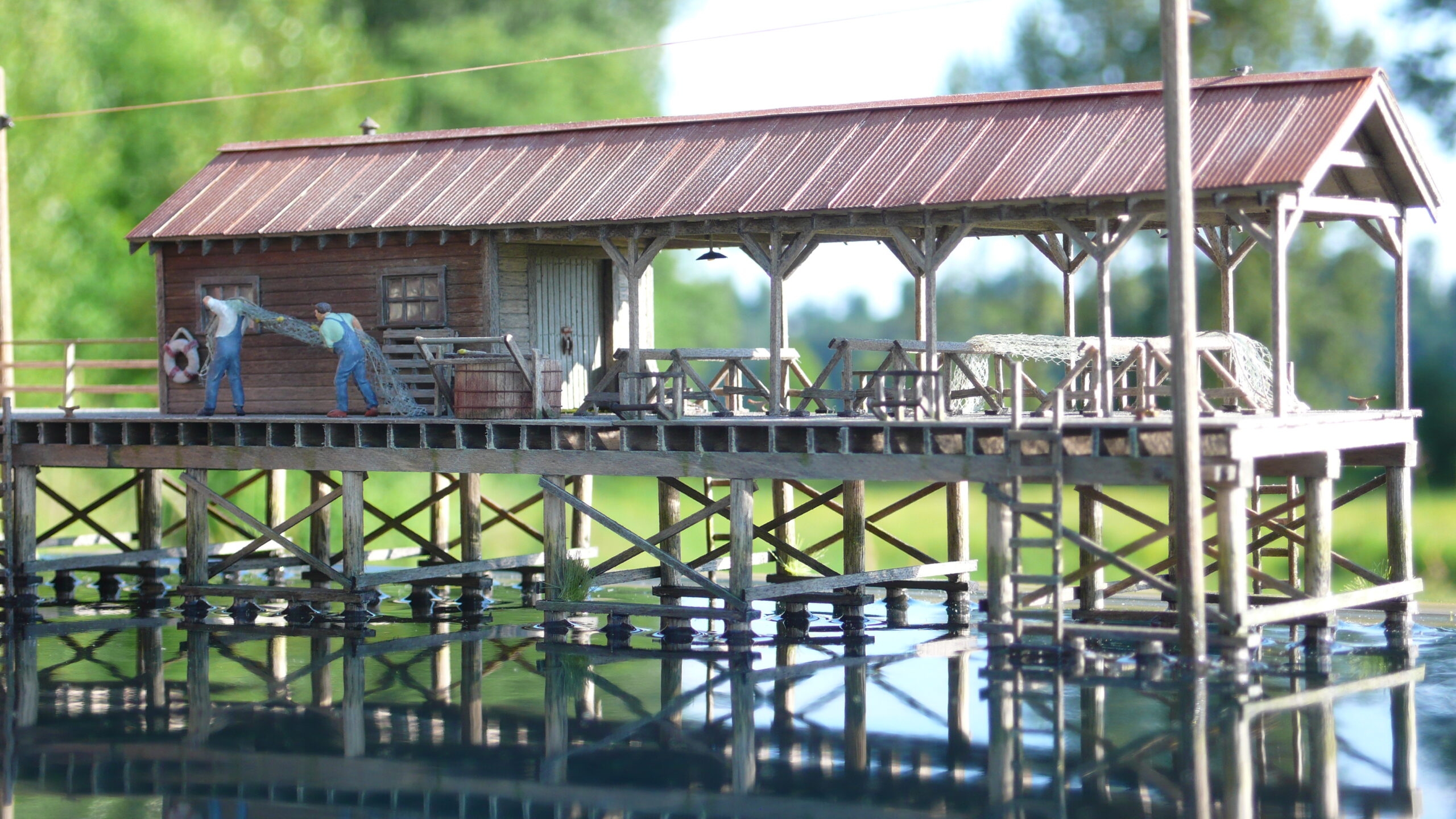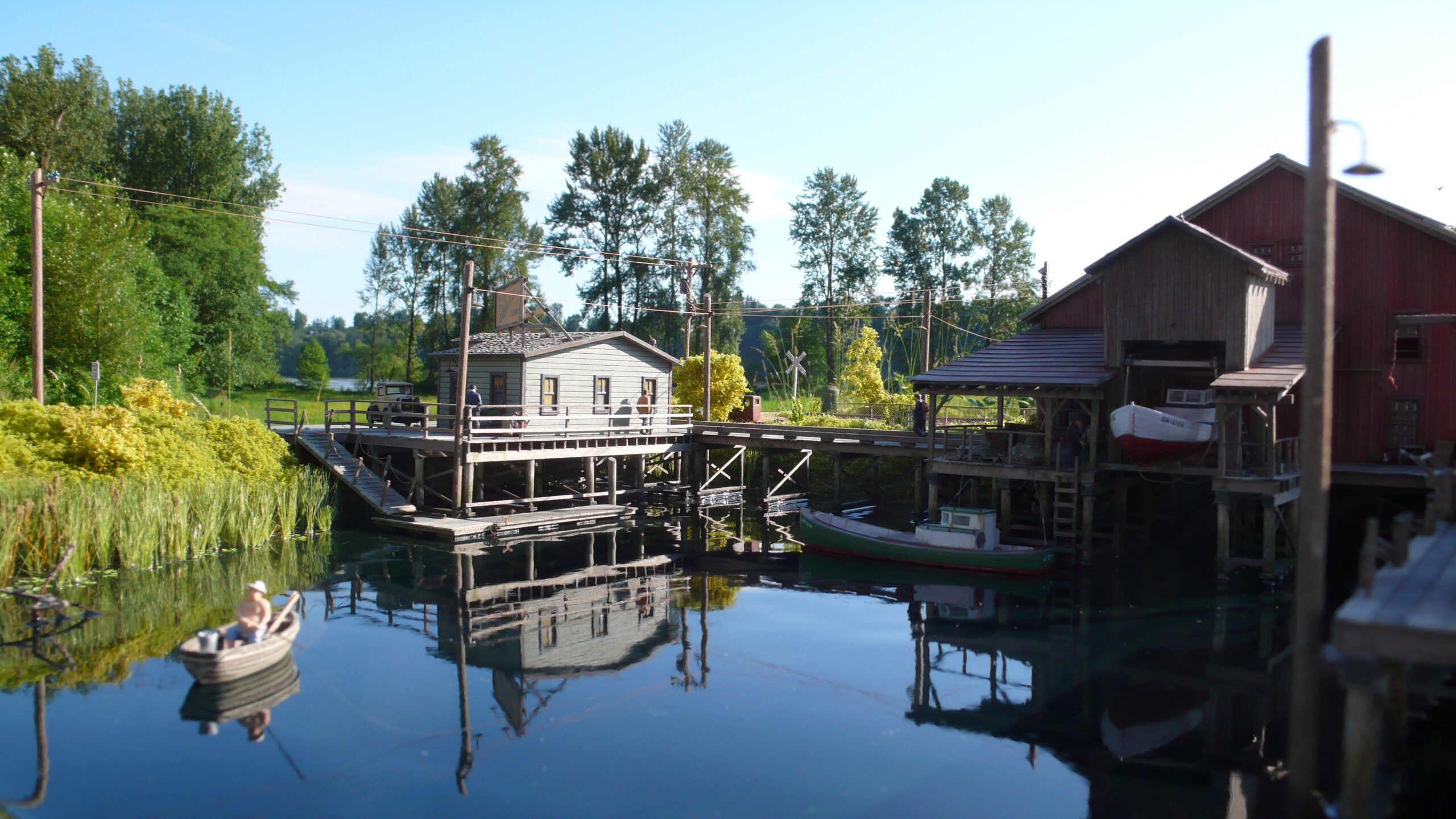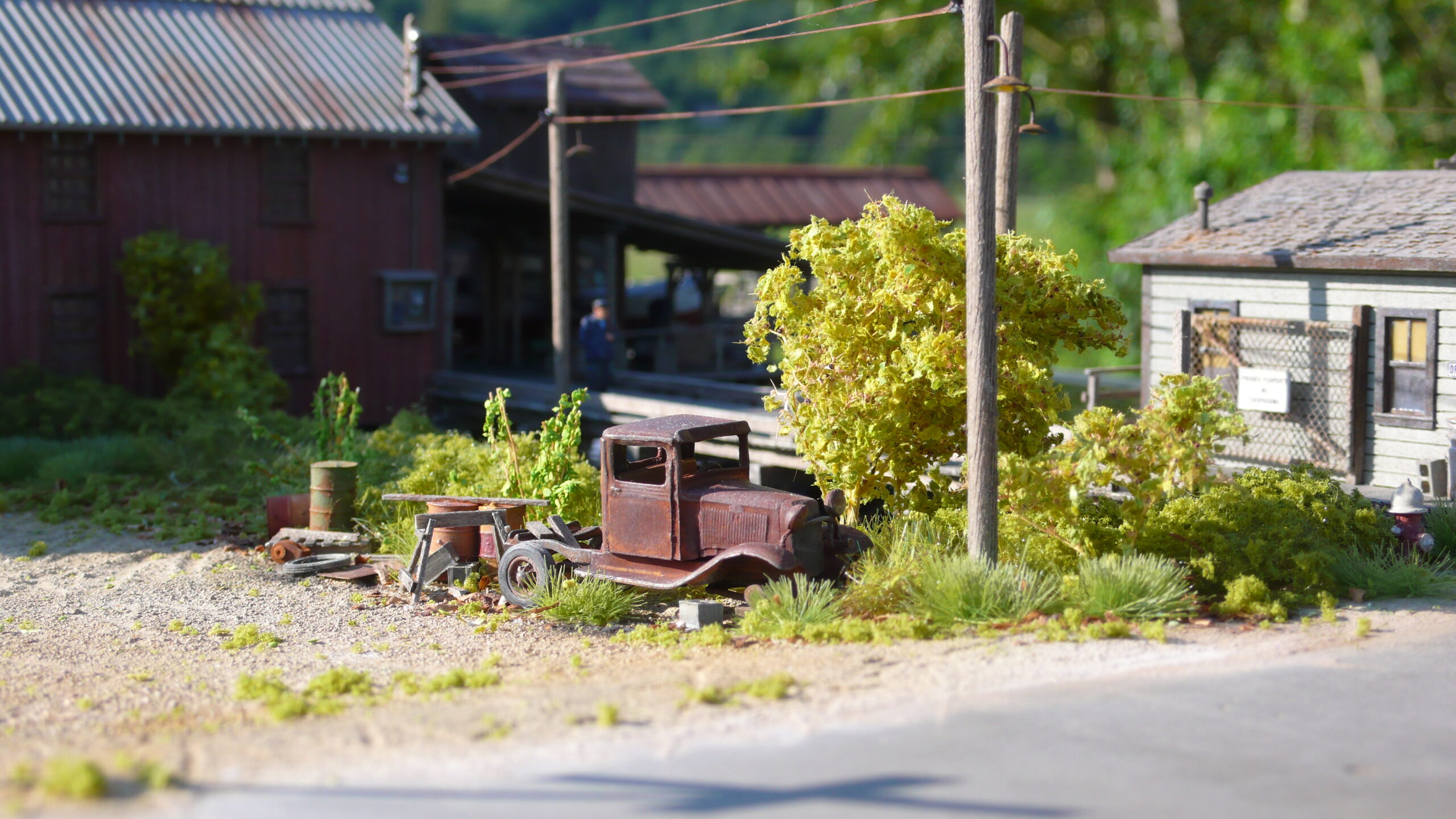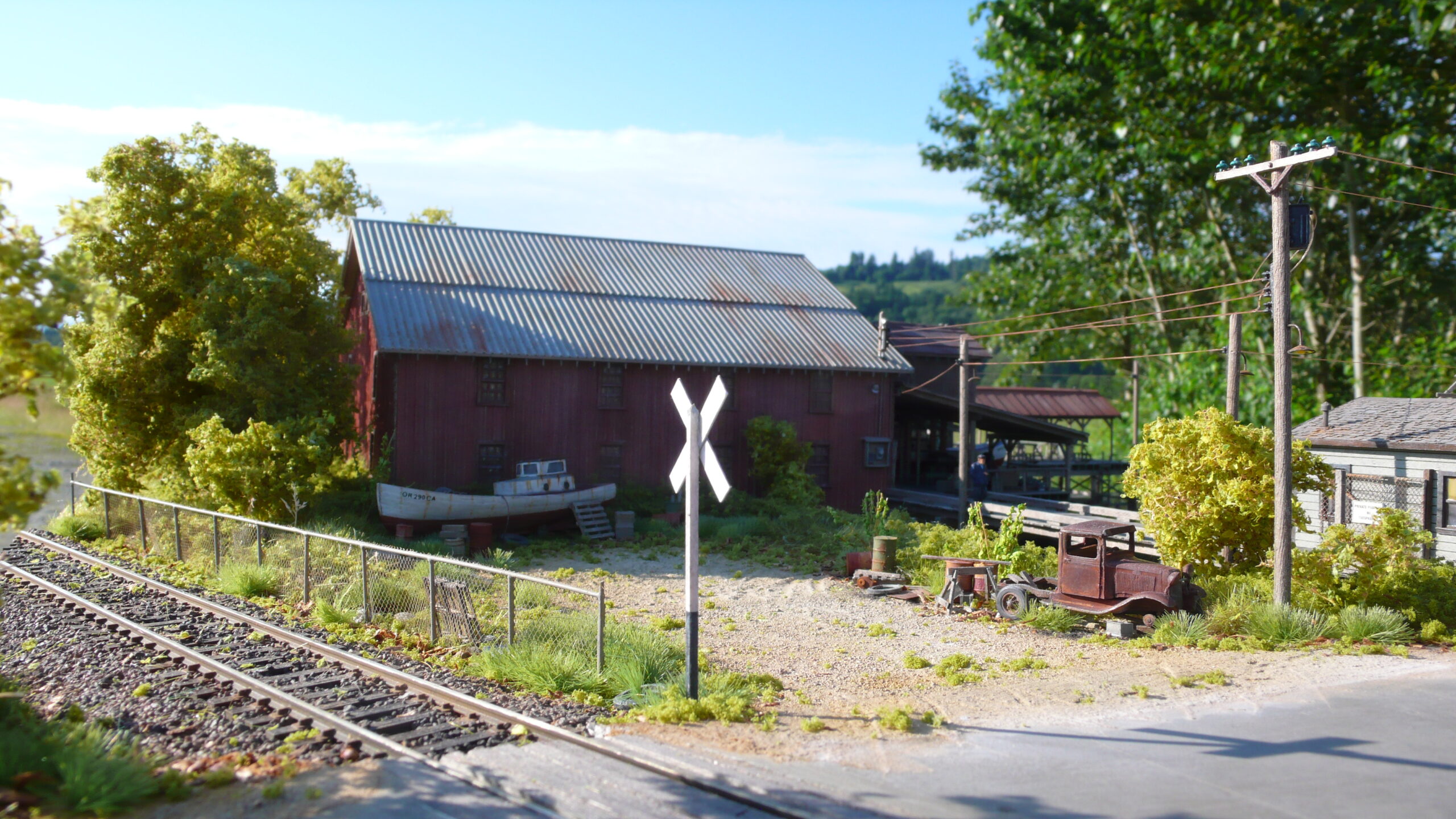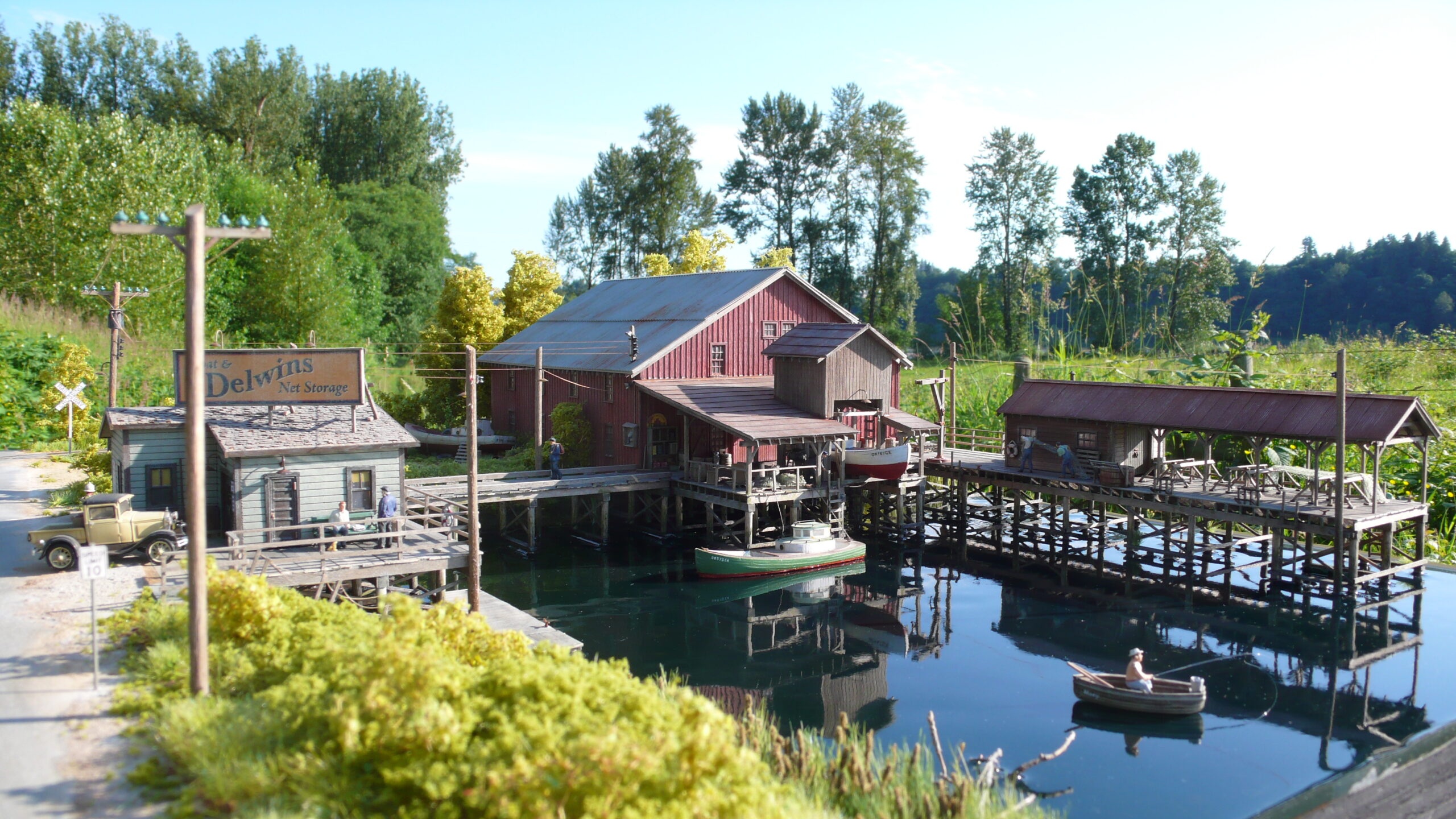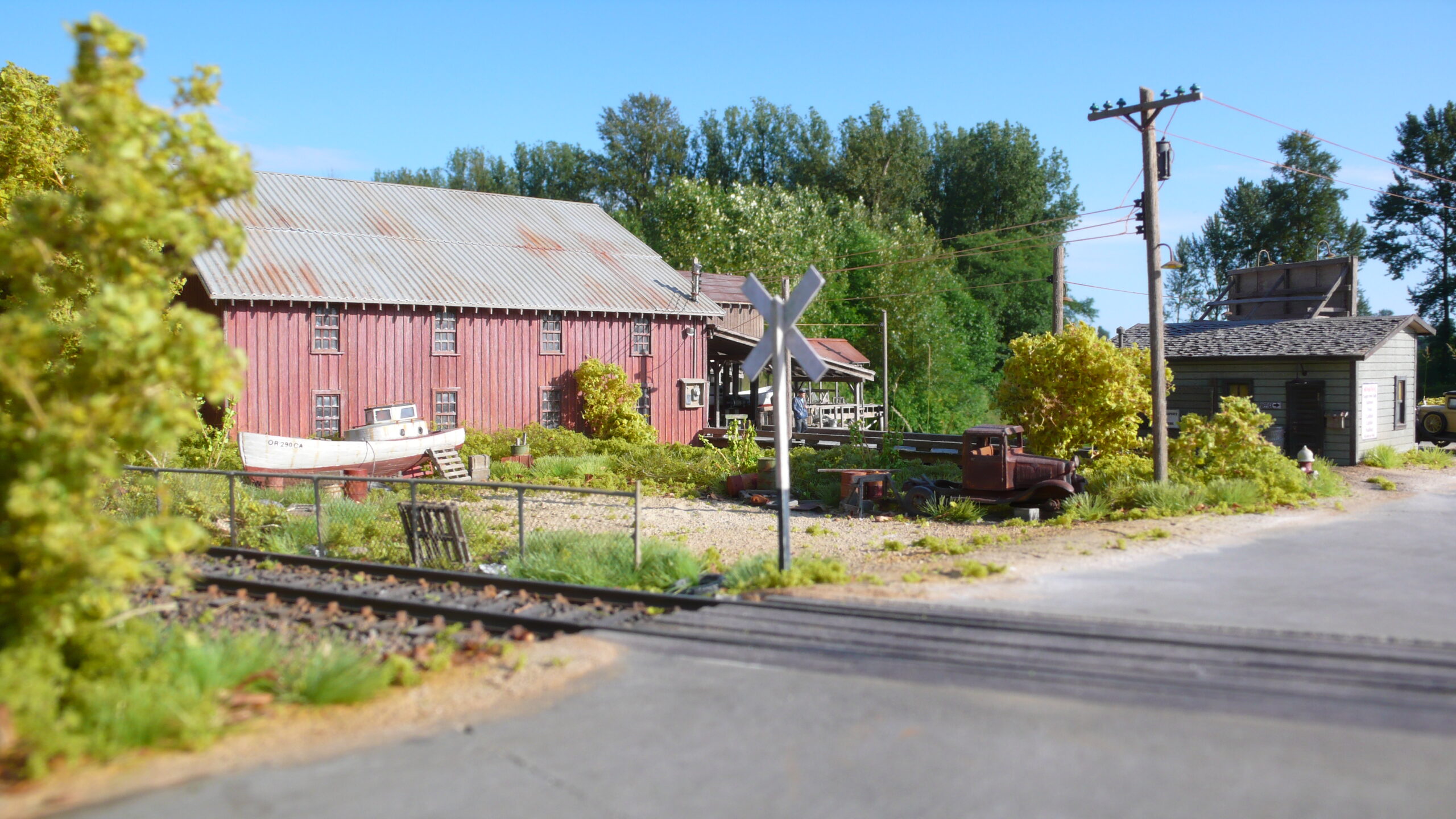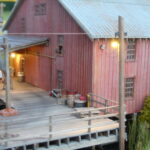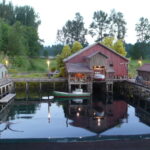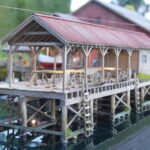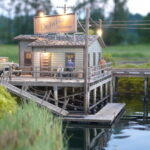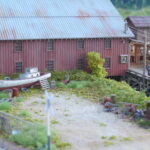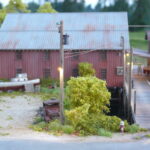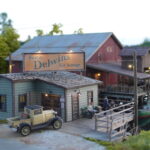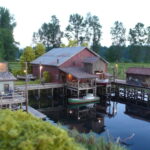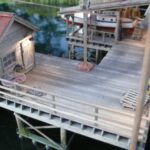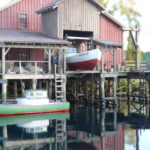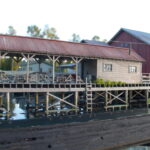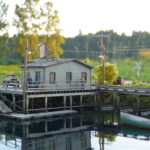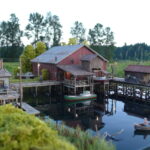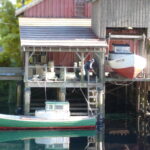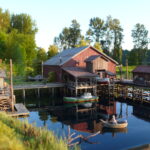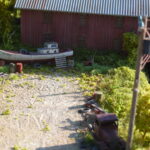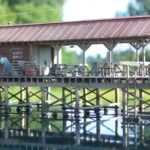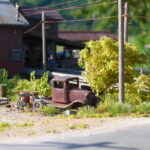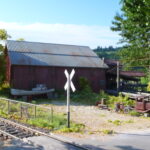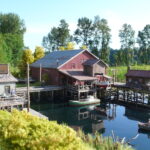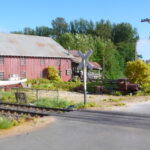 Boats of all sizes arrive and one at a time they get lifted out of the water. It's time to roll them into the storage area where any necessary repairs are made before they are stored for the season. The fisherman will bring in a variety of fresh fish they have caught. The fish are stored on ice and sold in the office. Locals arrive daily to get the freshest of seafood.
The sun begins to set, Delwins becomes a busier hub of activity during this time of day, fireflies are glowing as they hover over the tall grass. You can hear the whistle and rumble of a train as it passes nearby. Kids run and play amongst the junk piles and an abandoned boat, they have even been known to catch the odd fish right off the docks.
Optional lighting kits are available at Ngineering
Limited to only 300 kits
$320.00 CDN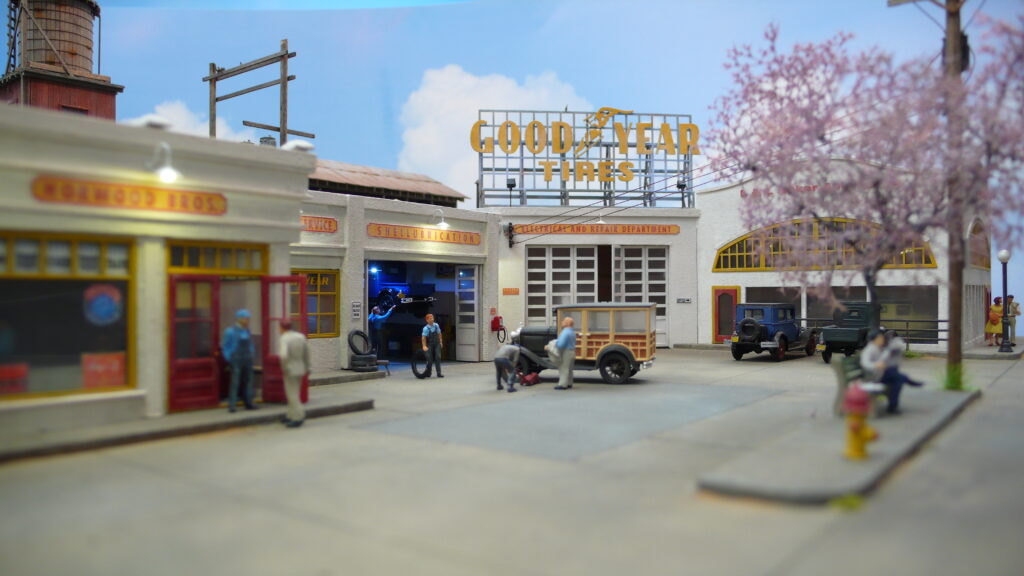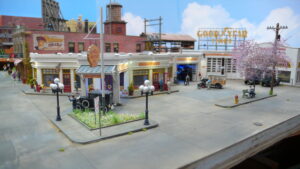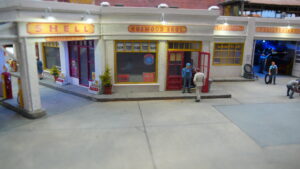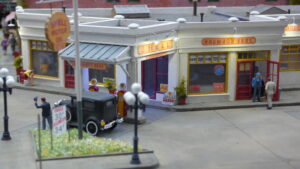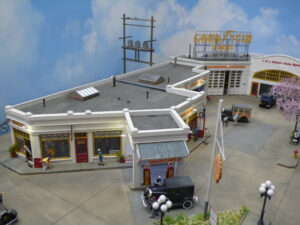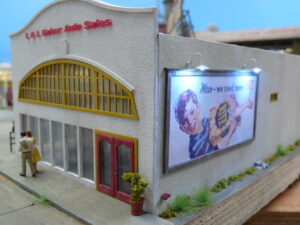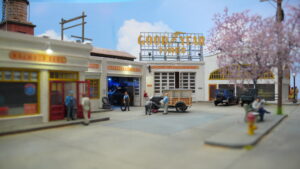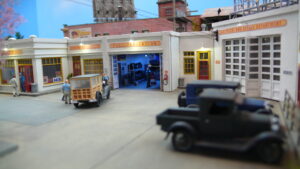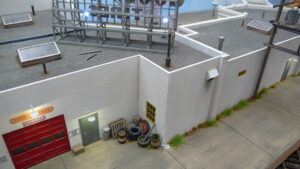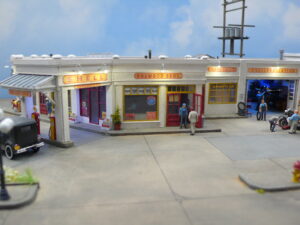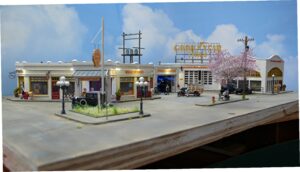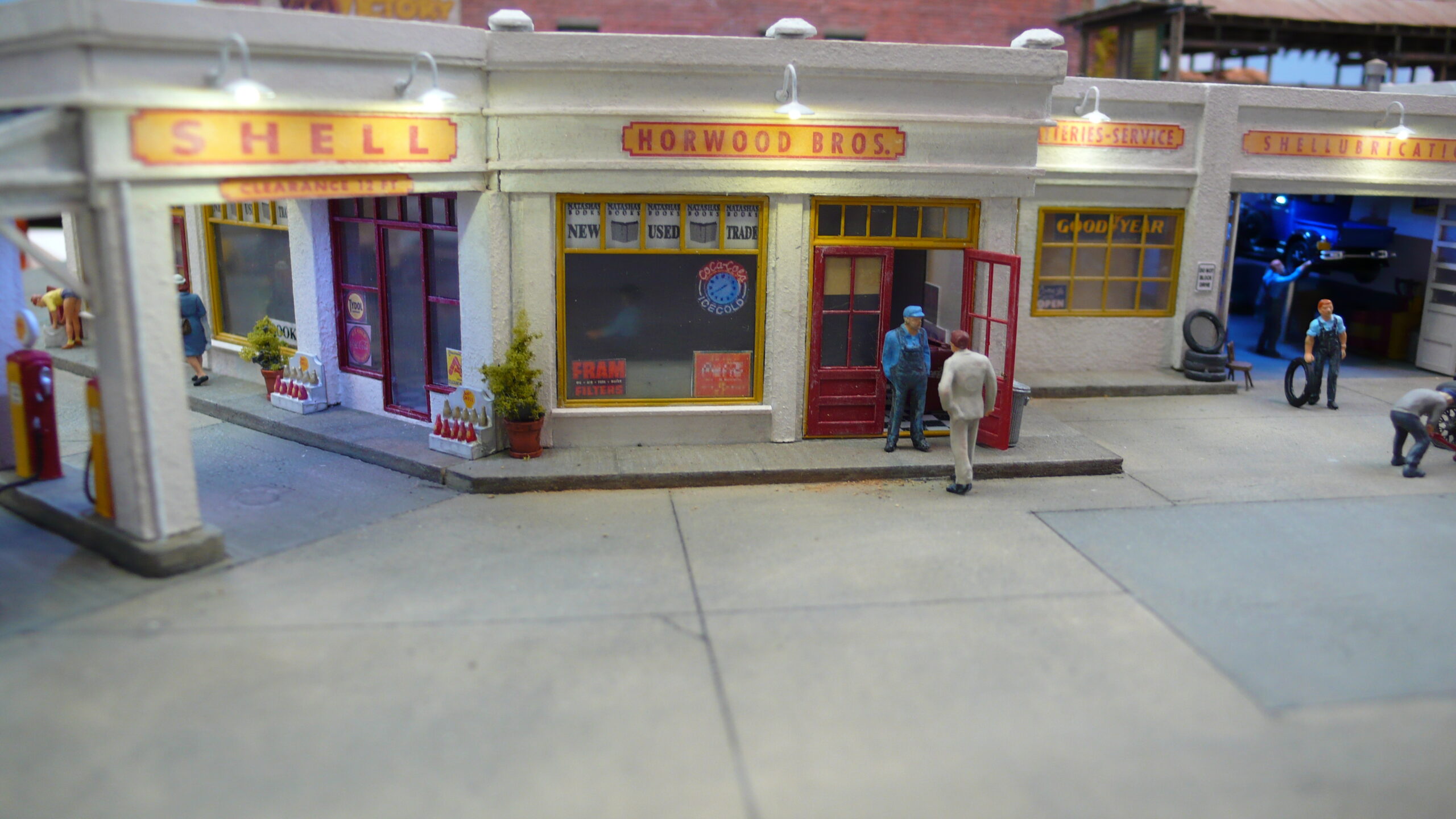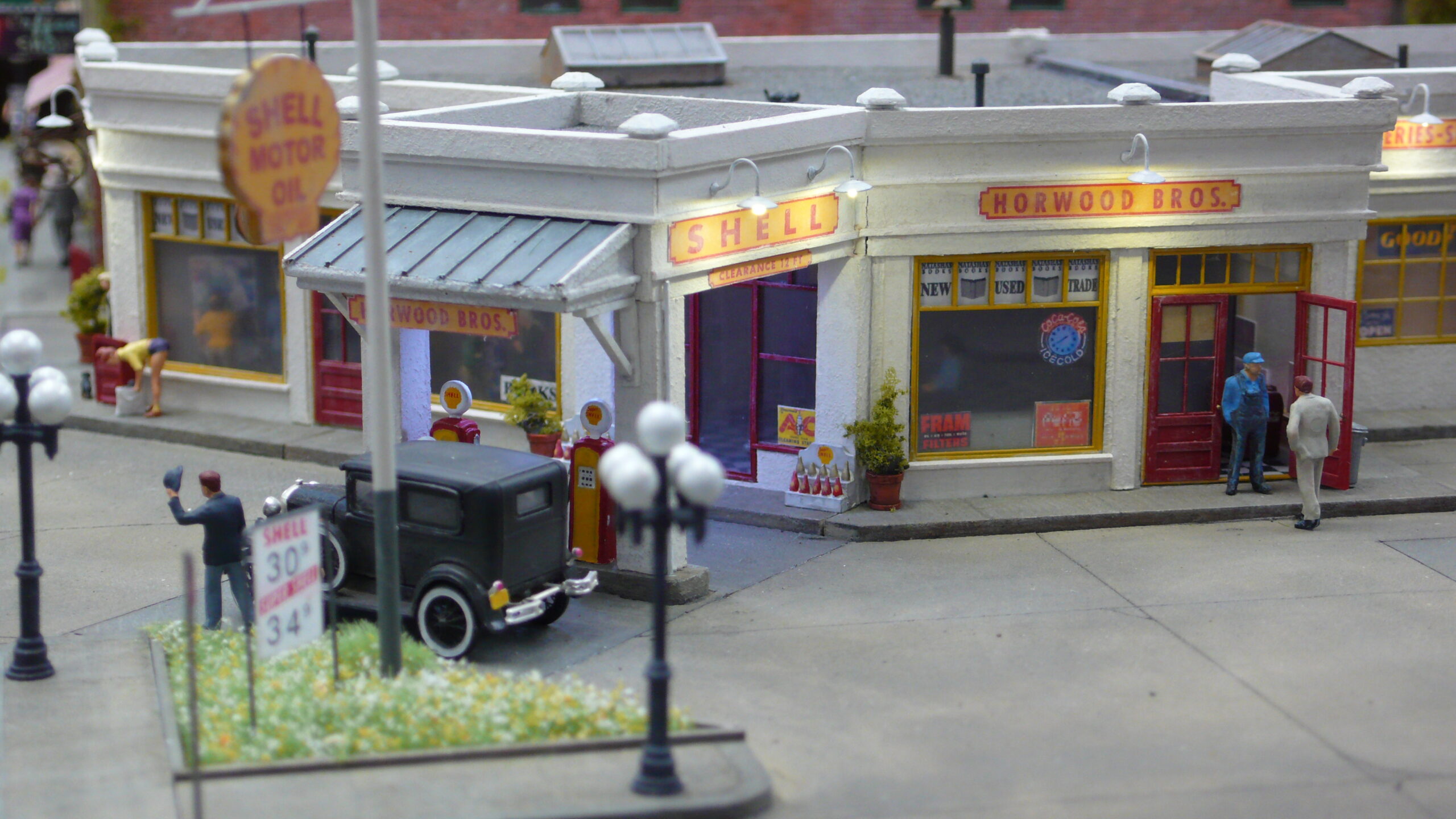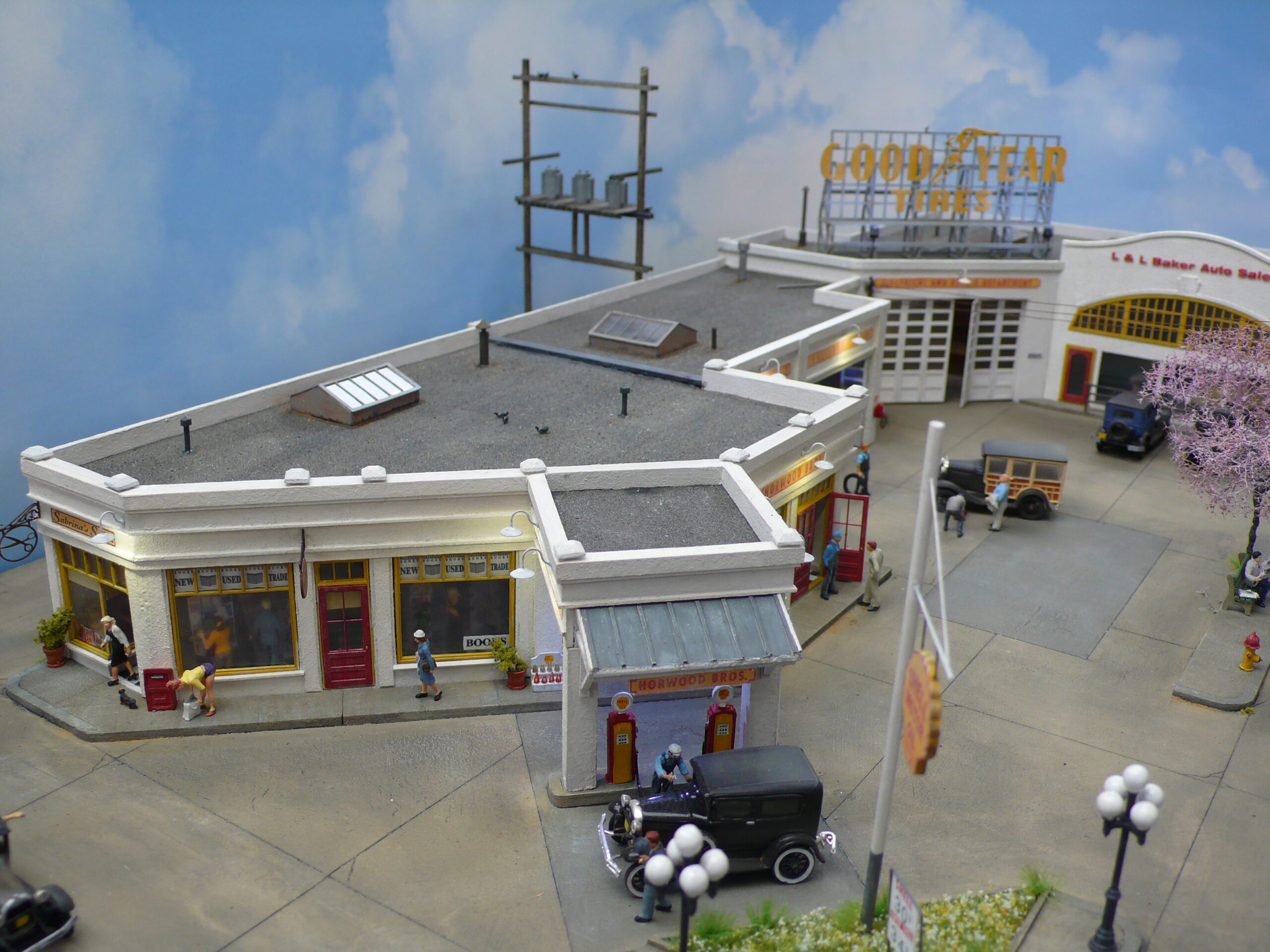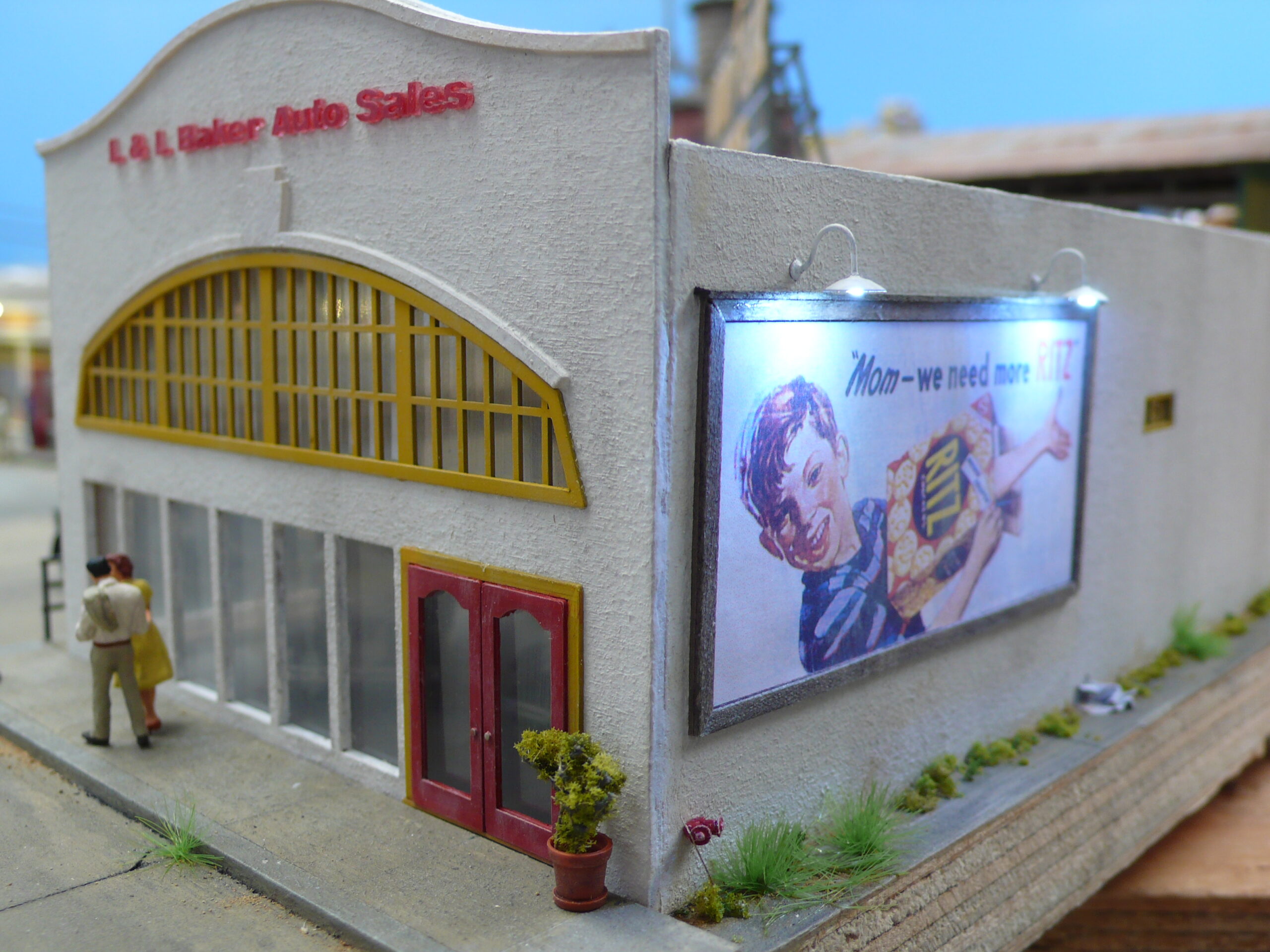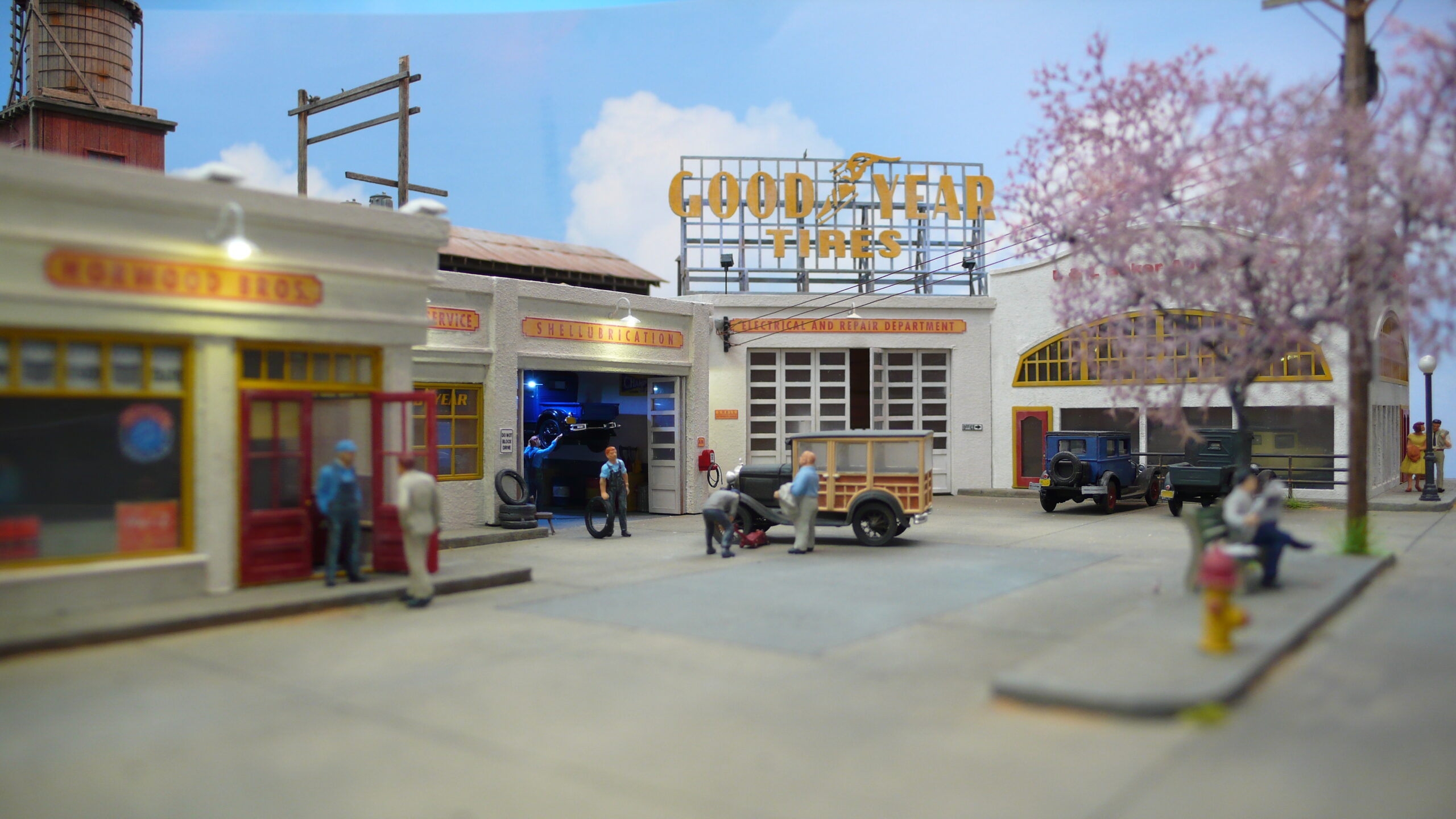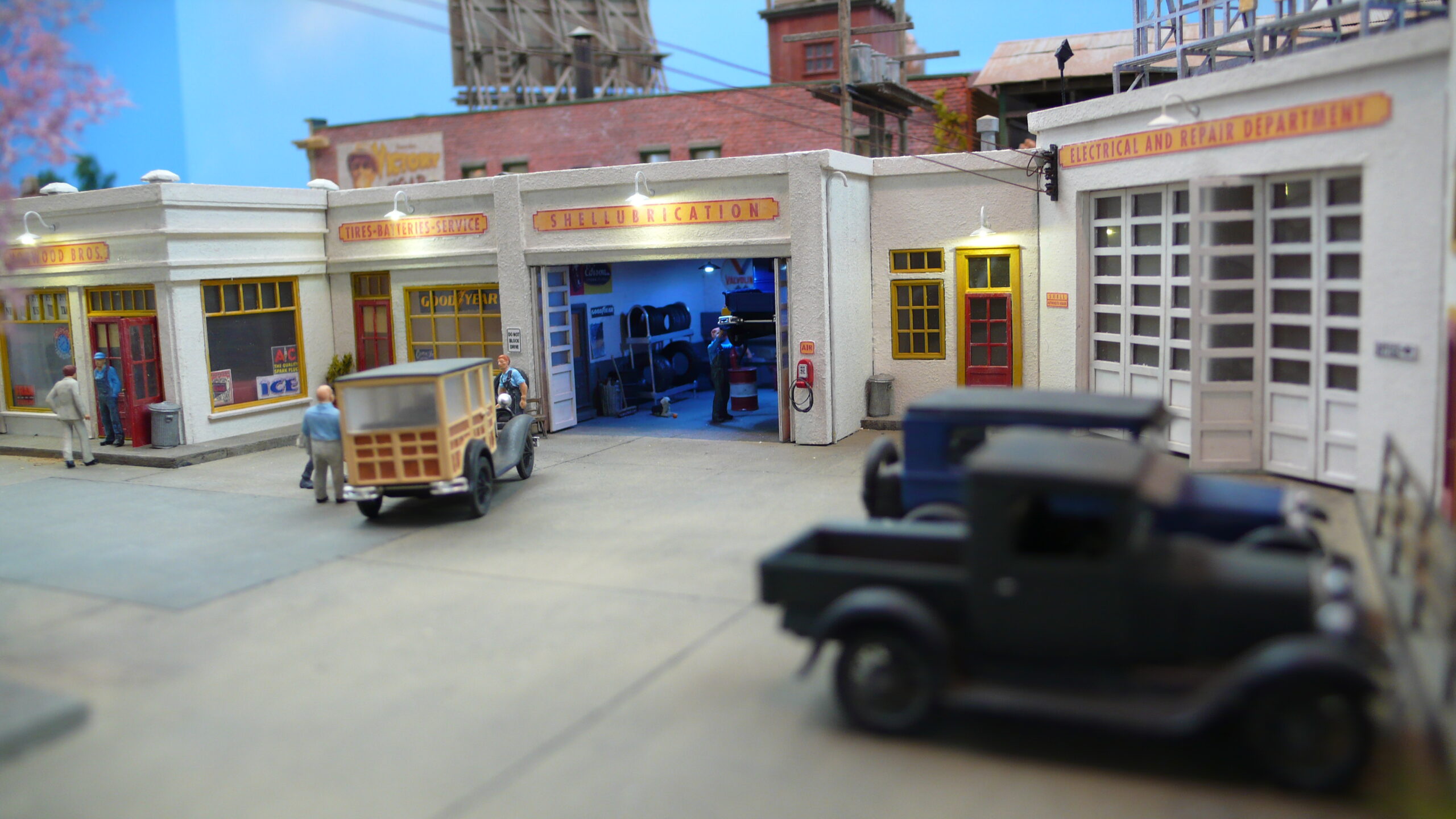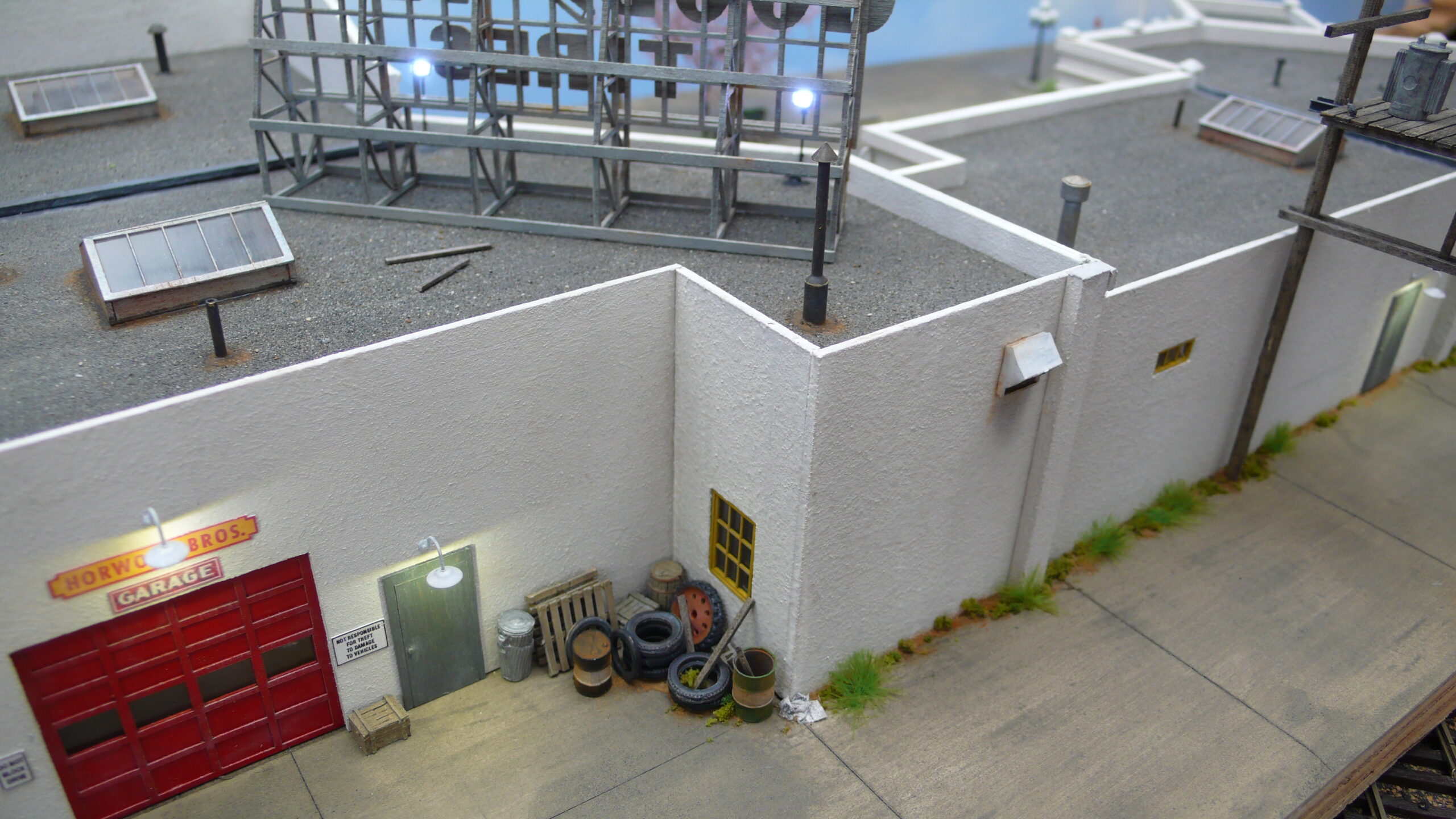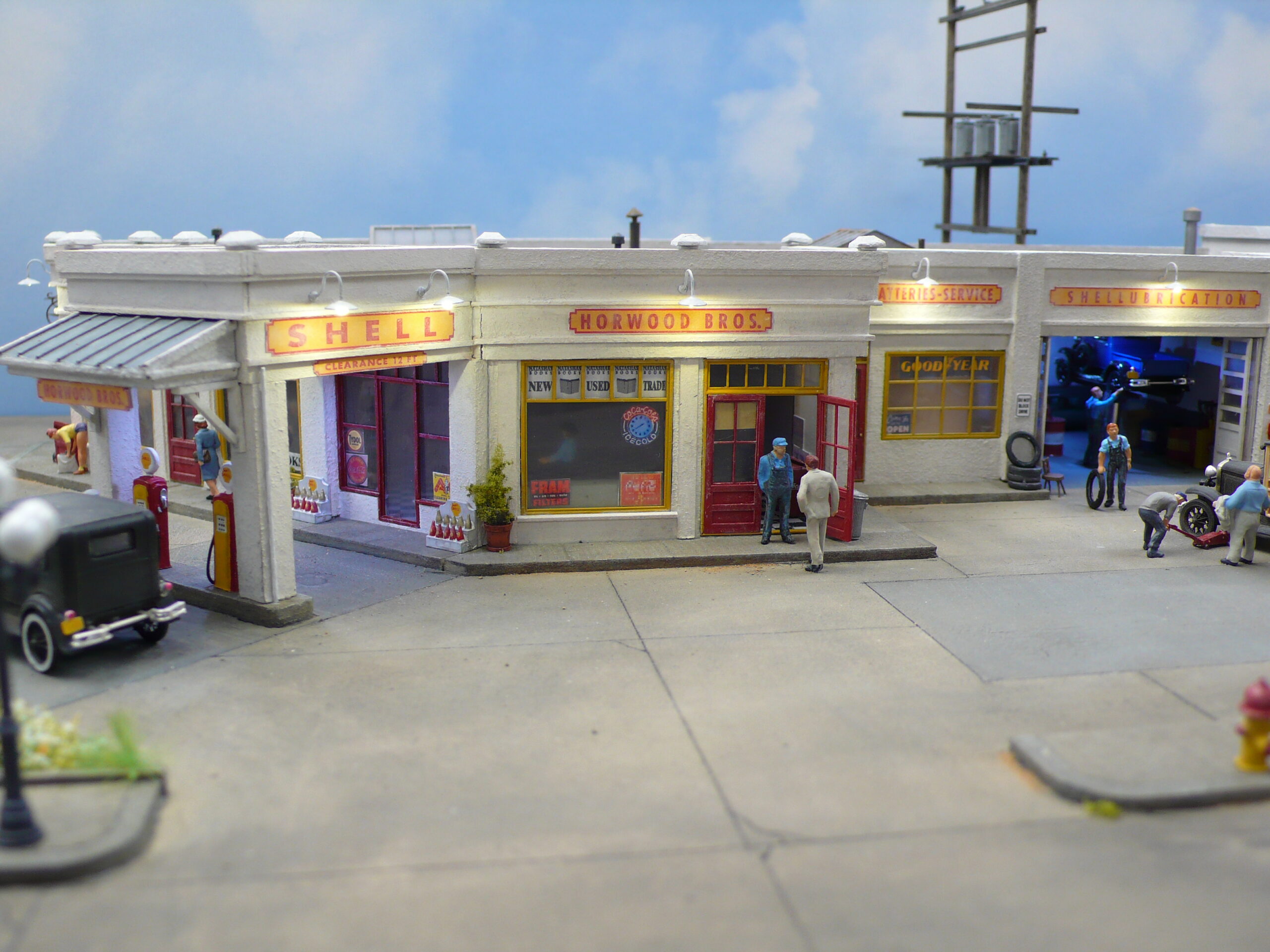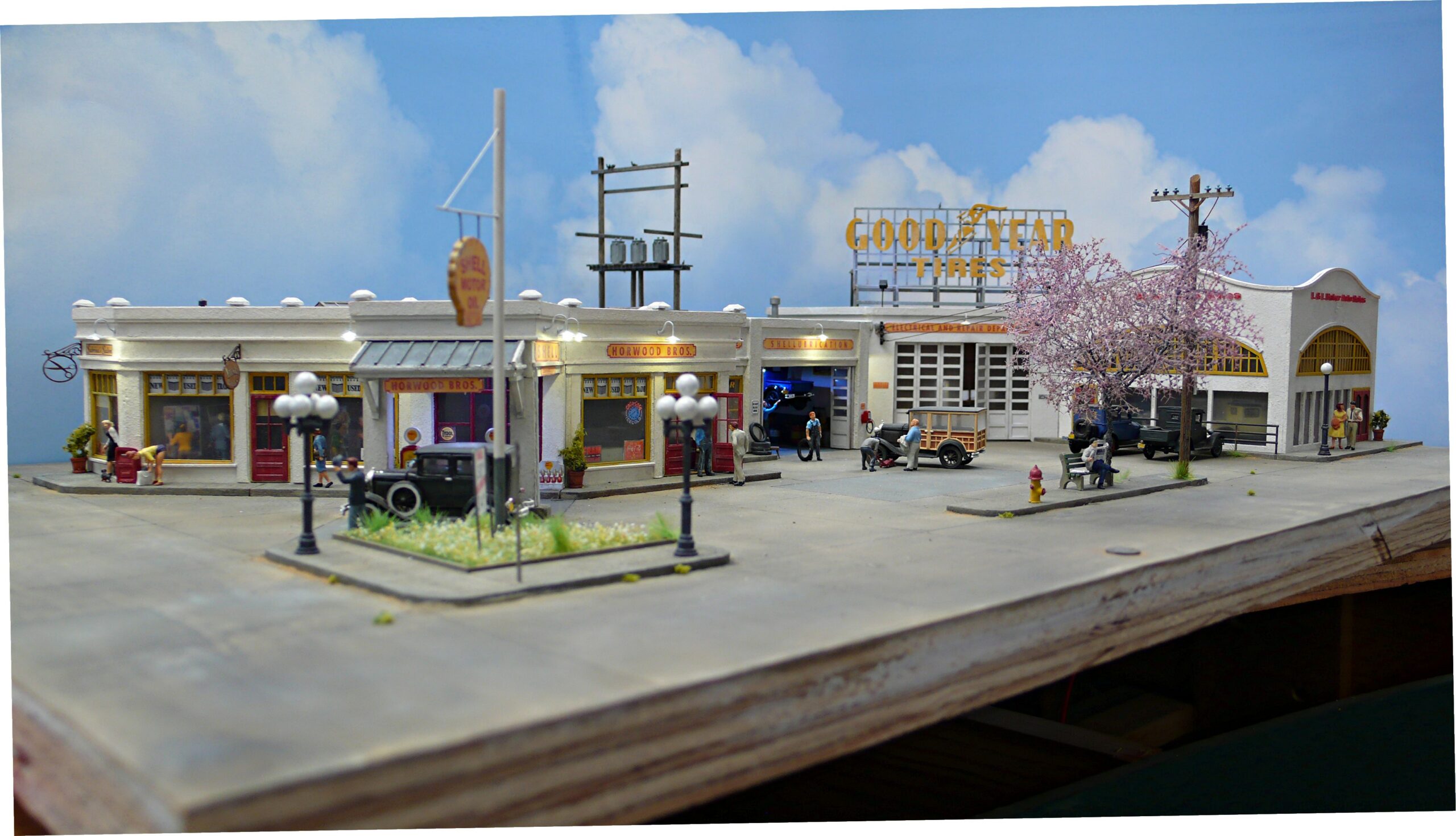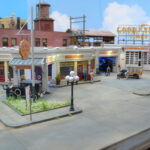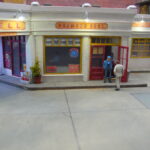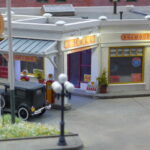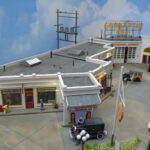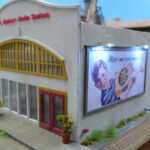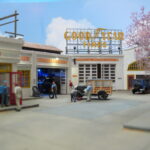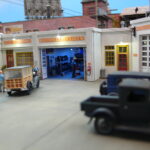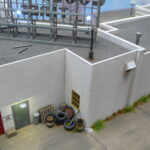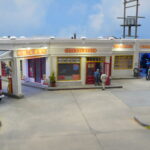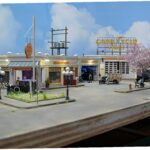 A long time friend of the Horwood boys, Larry Baker, seized the opportunity to make use of the extra space that was available. With his passion for the automobile and the life long friendship with the brothers, it was only fitting that he opened a showroom.Horwood Brothers Time has stolen the service station, but here at RSM, we have captured it back in all its glory in this beautiful illuminated diorama. New with this years release is the optional lighting package, which uses LEDs by Ngineering and is sold separately. New custom windows made specifically by Tichy, and a wide variety of new white metal castings. Don t forget the manual that we are famous for along with accompanying templates and drawings. We believe that Kit #005 is the best kit ever produced thus far by RSM. The Horwood Bros. will be limited to only 300 units, and once they are gone, they will have followed in the same path as the prototype, never to be seen again, but remembered.
Optional lighting kits are available at Ngineering
$295.00 CDN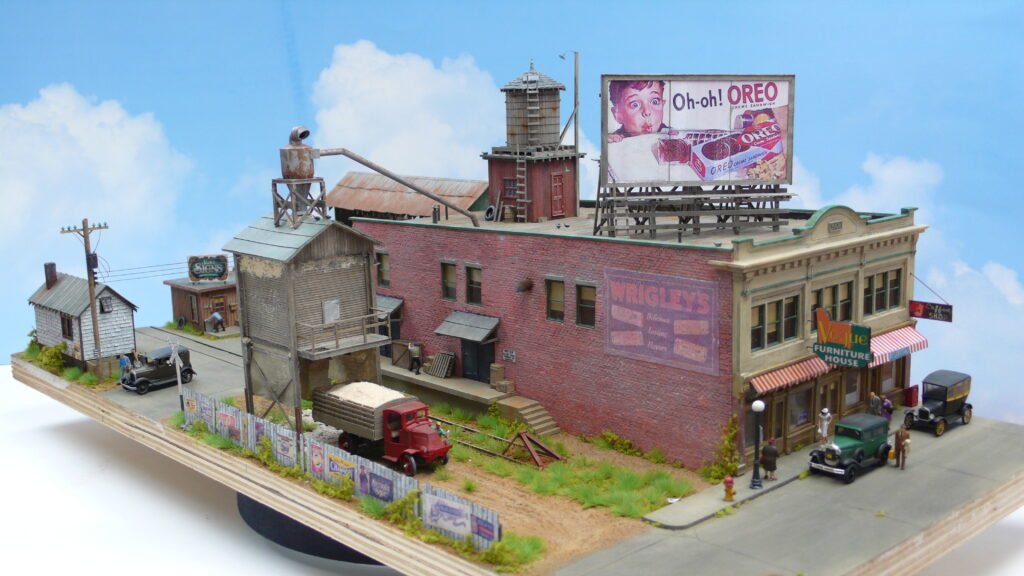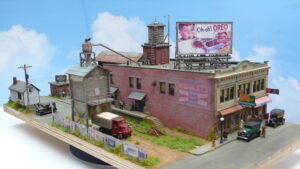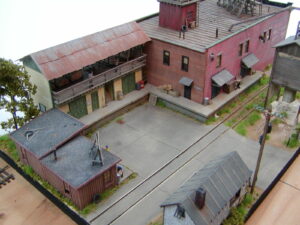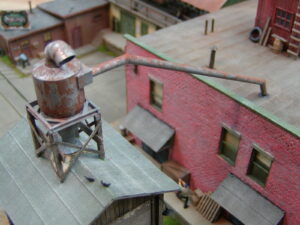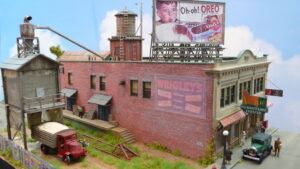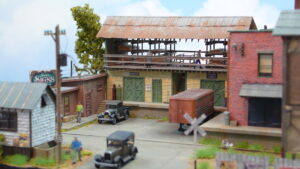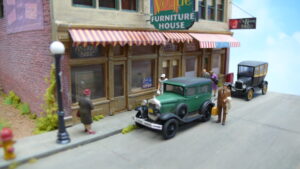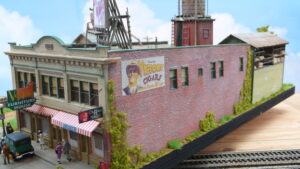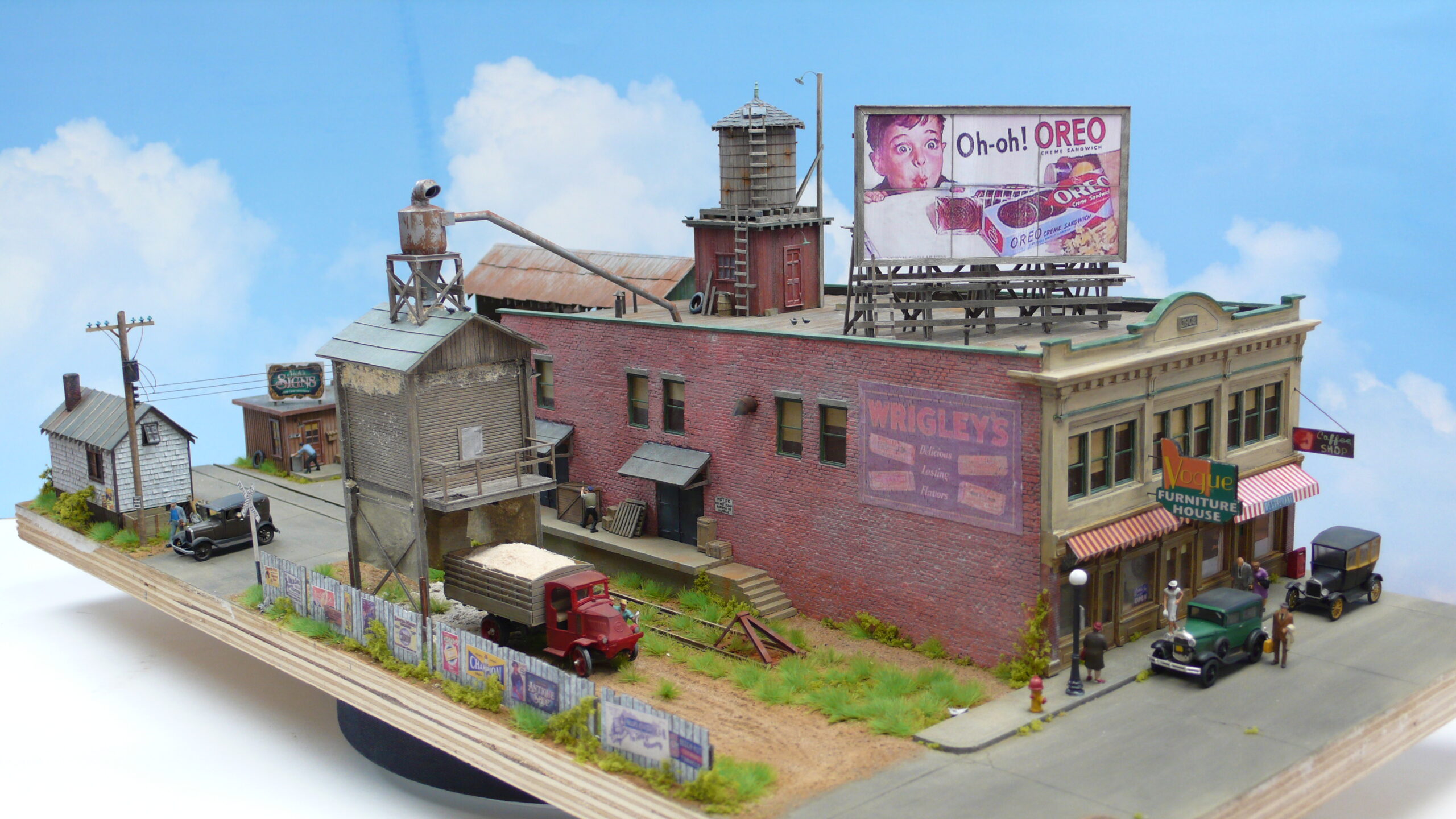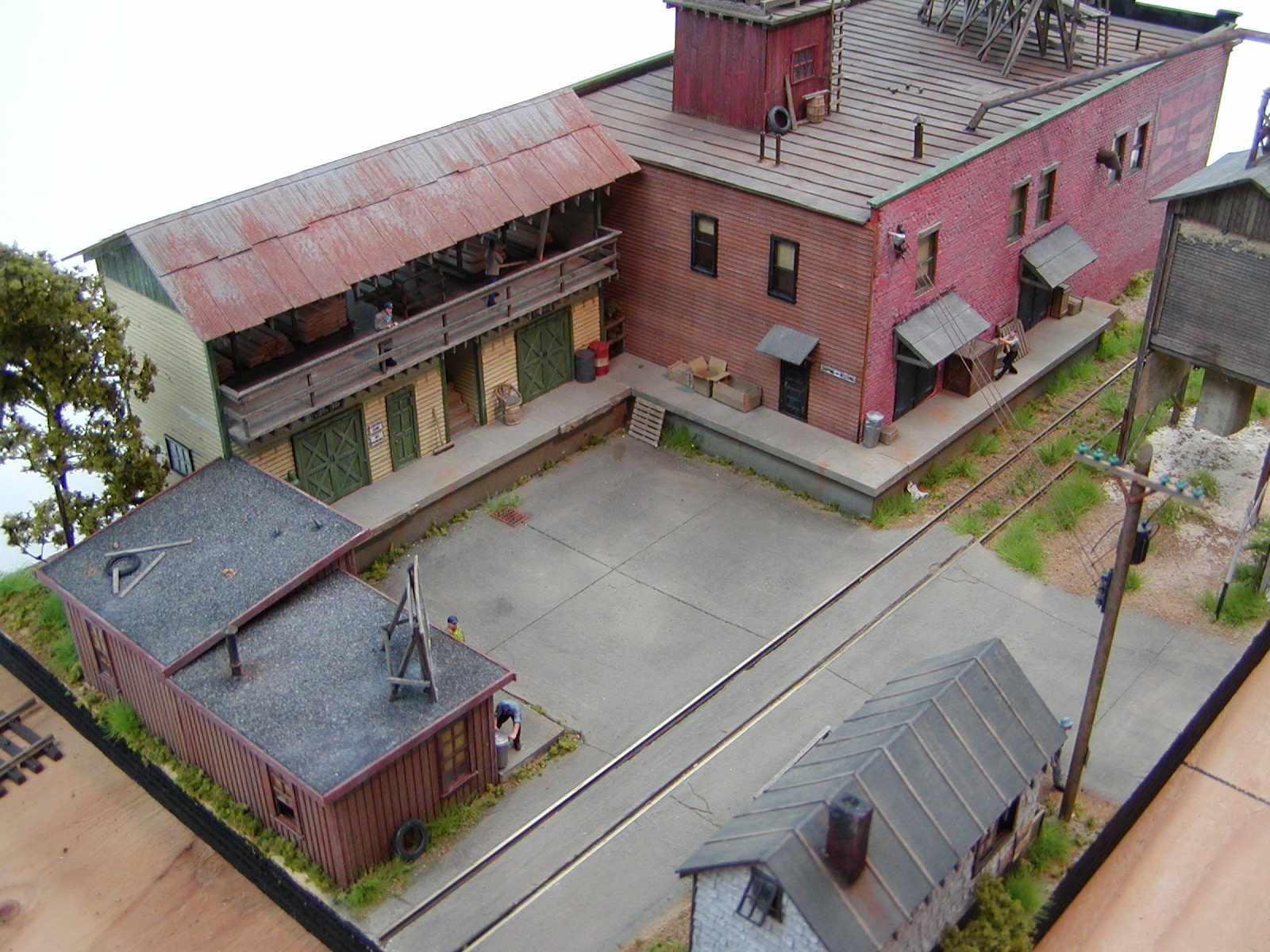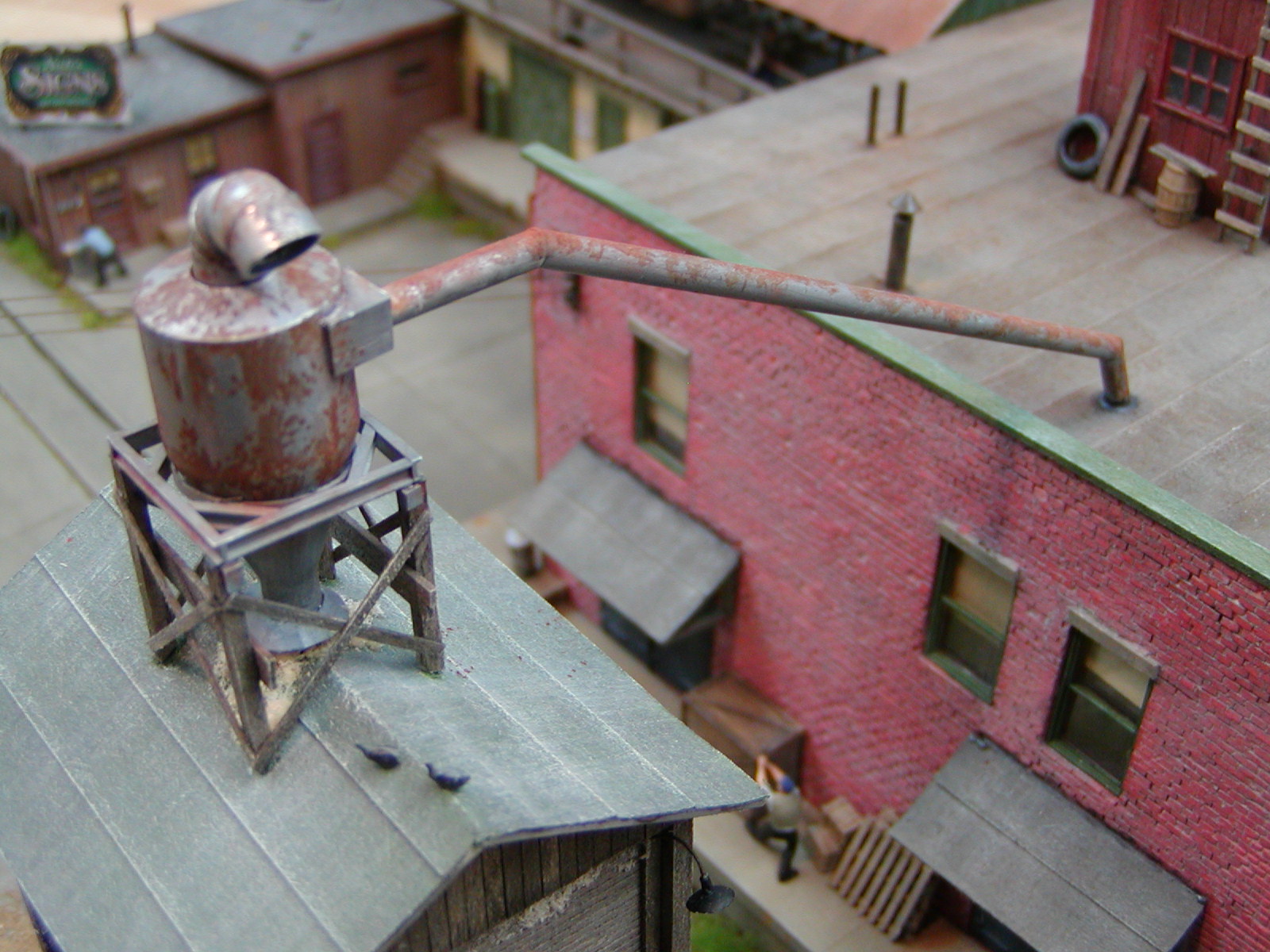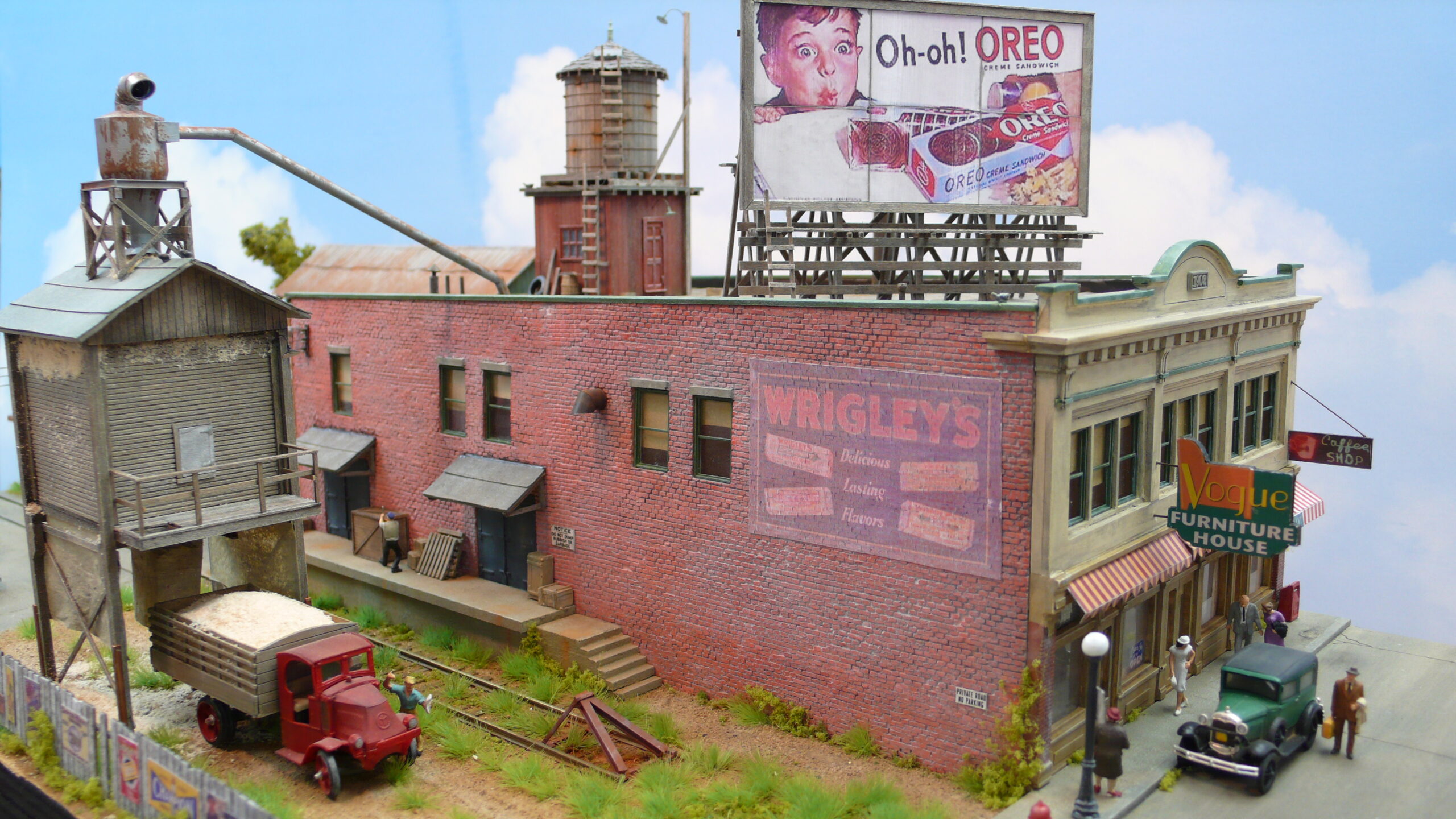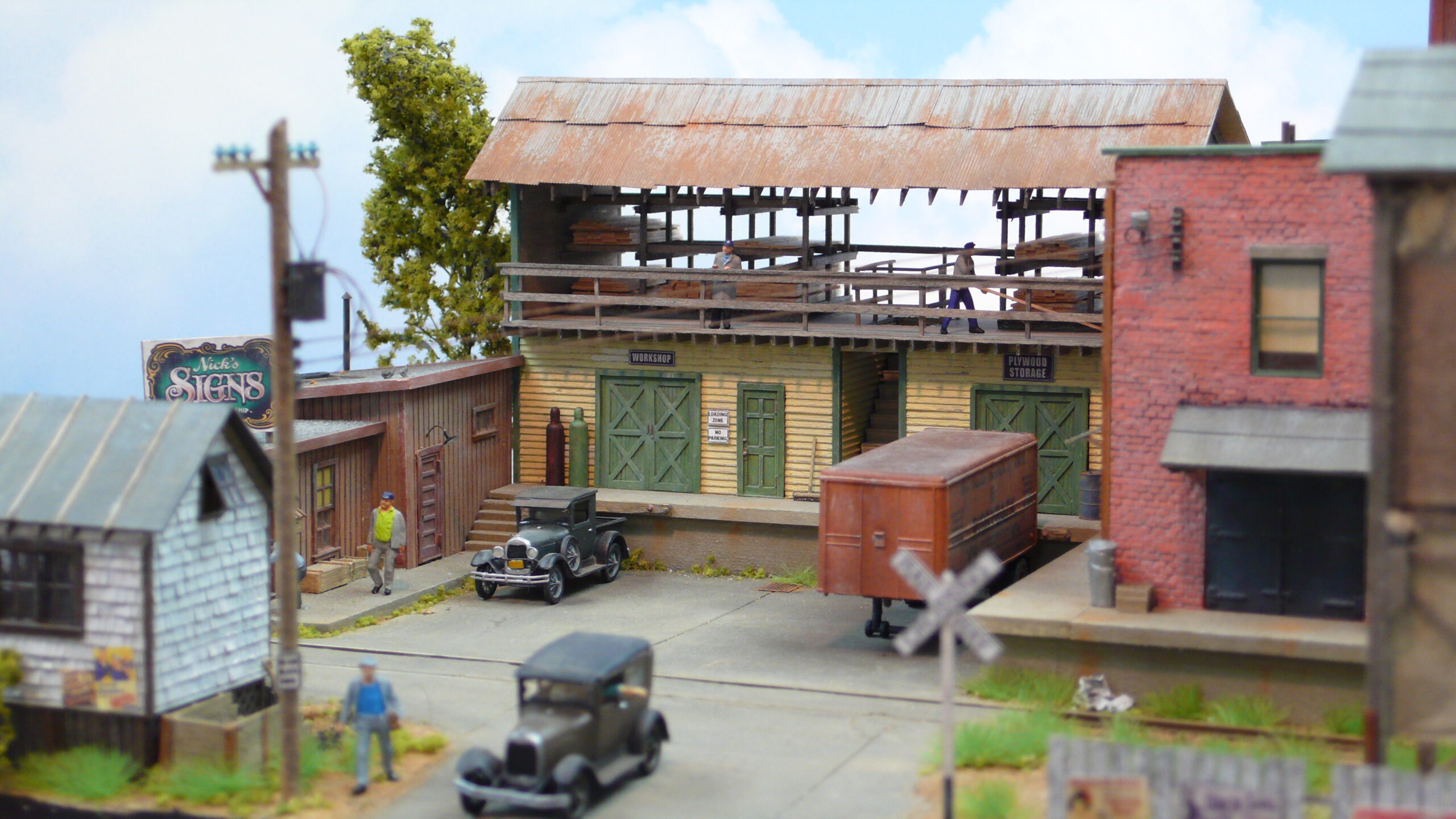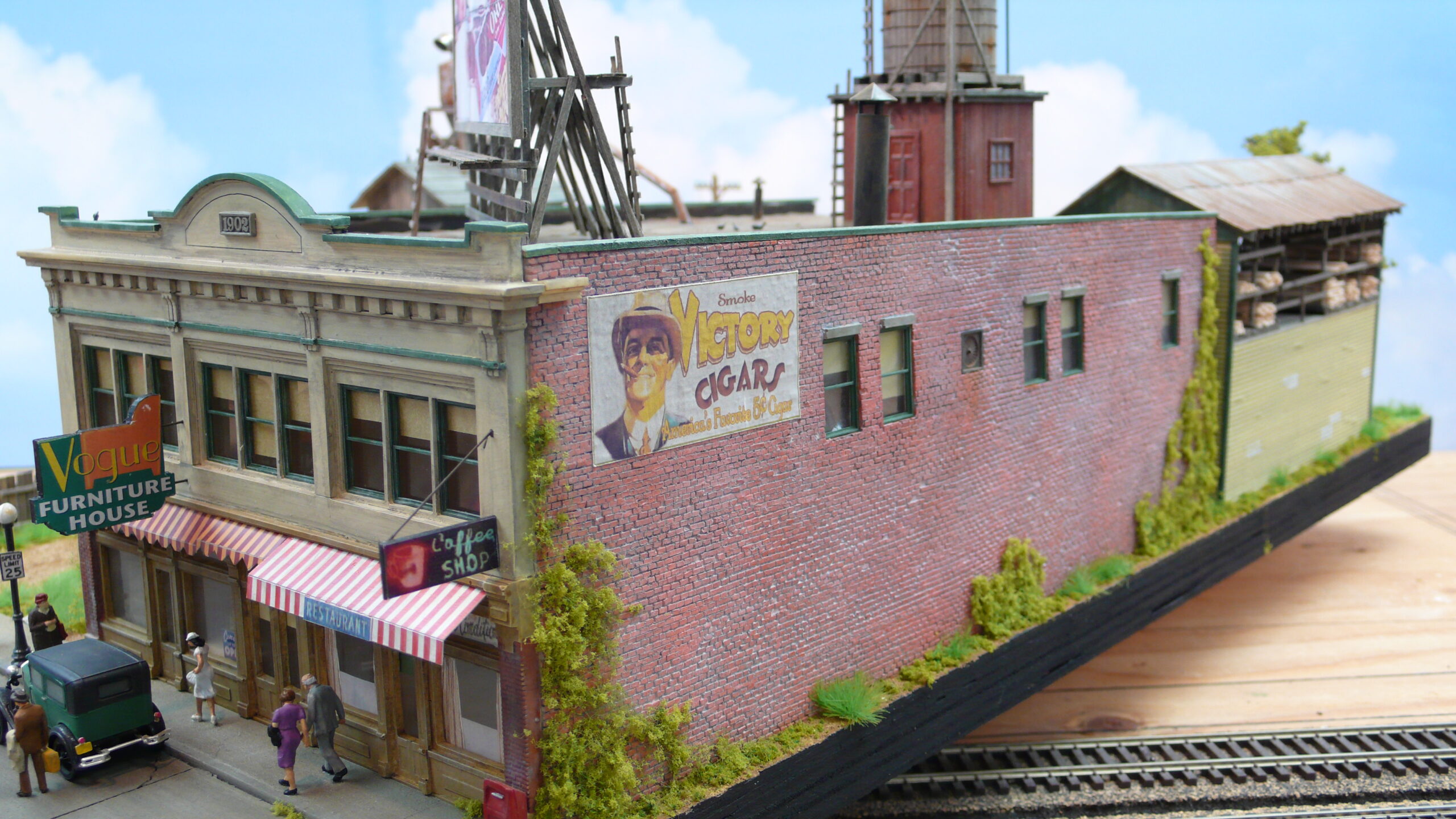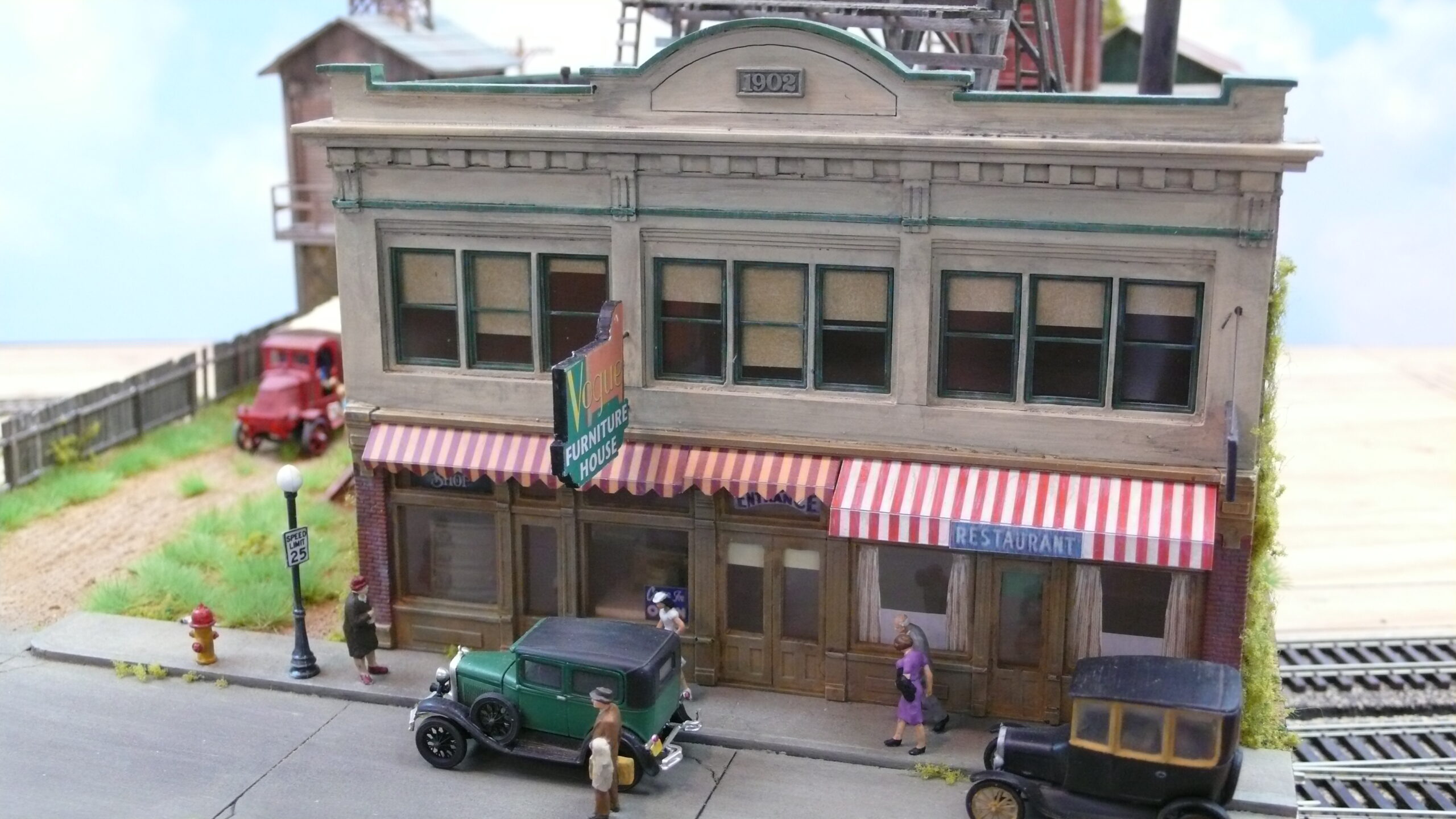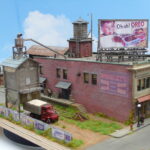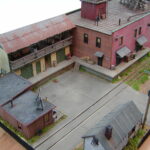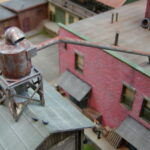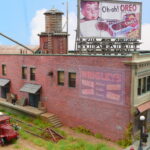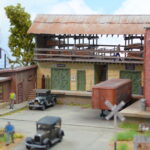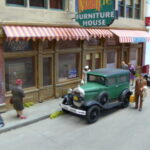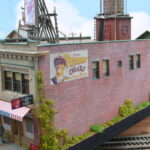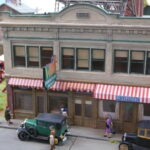 The train delivers a load of lumber to the rail siding where it is off-loaded and stacked onto drying racks. Finished items of furniture are shipped to customers by rail or truck. About once a month a truck will arrive to empty the cyclone dust collector, a procedure that may require several trips on that day. There is a yard office and a small sign shop in the rear where a lot of the remnants of lumber are fashioned into signs. Nothing goes to waste here.
Our latest kit is composed of several structures for building a complete diorama. It is a complete industry that would fit into any era and setting.
Masterfully designed, it is created to be a quality craftsman kit. We have included new white metal and resin castings, along with our well-known instruction manual and templates. This furniture factory can be used for almost any other kind of industry.
Limited to only 300 kits
$325.00 CDN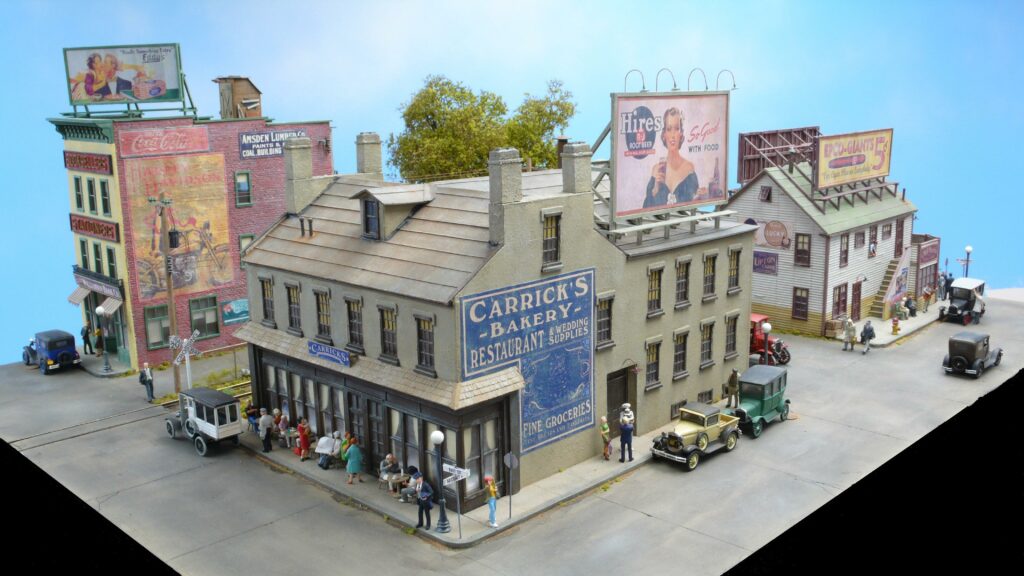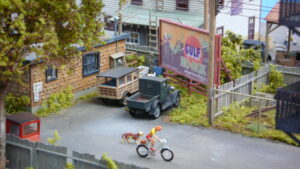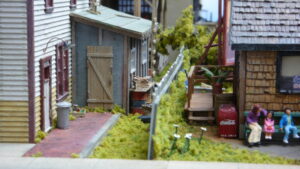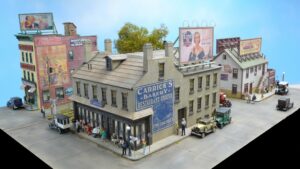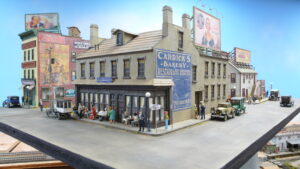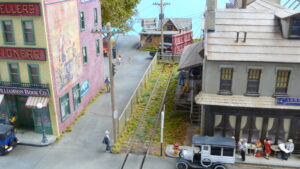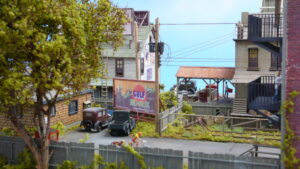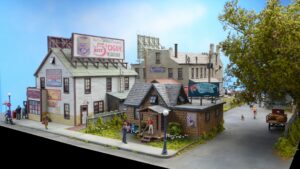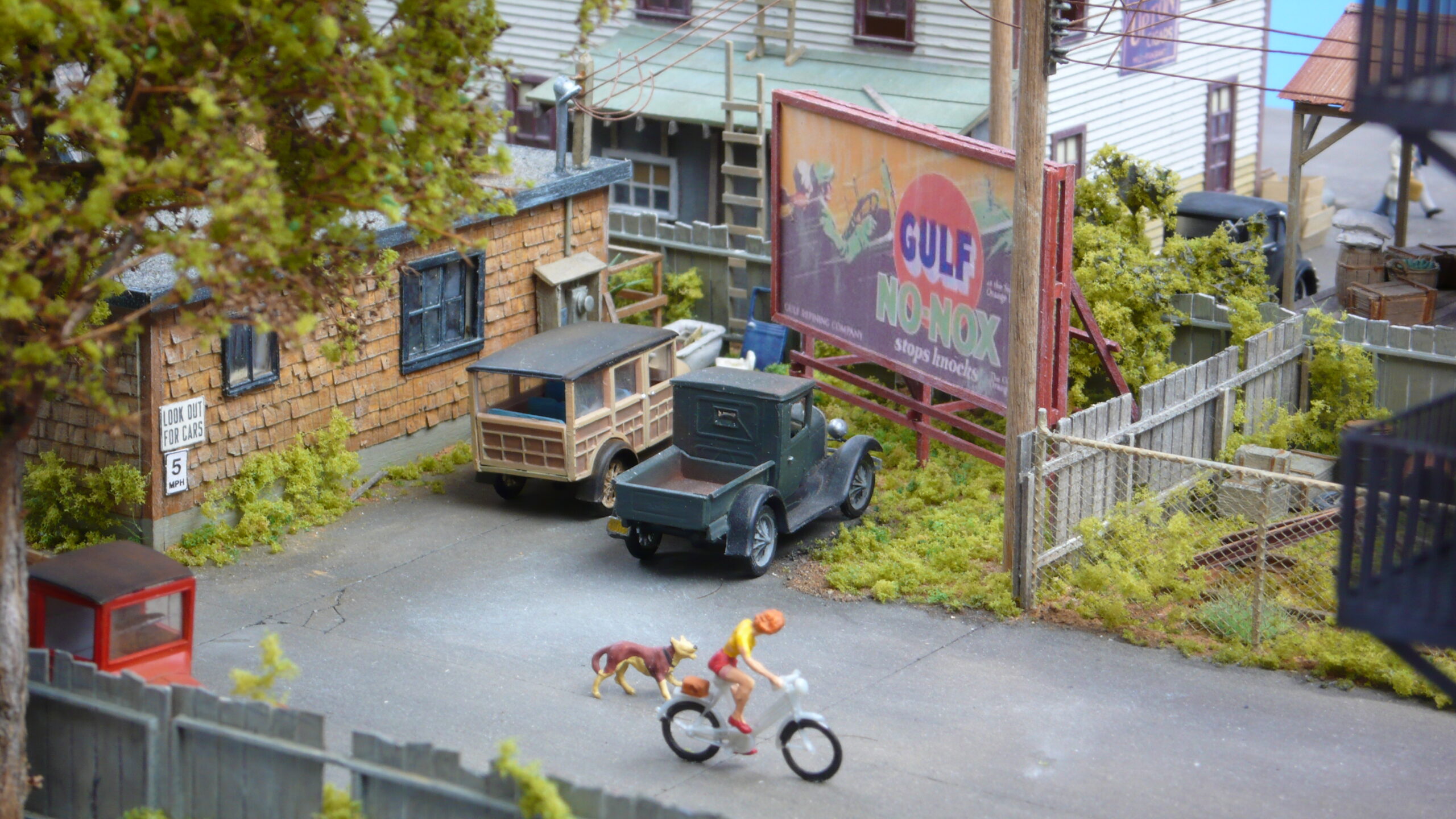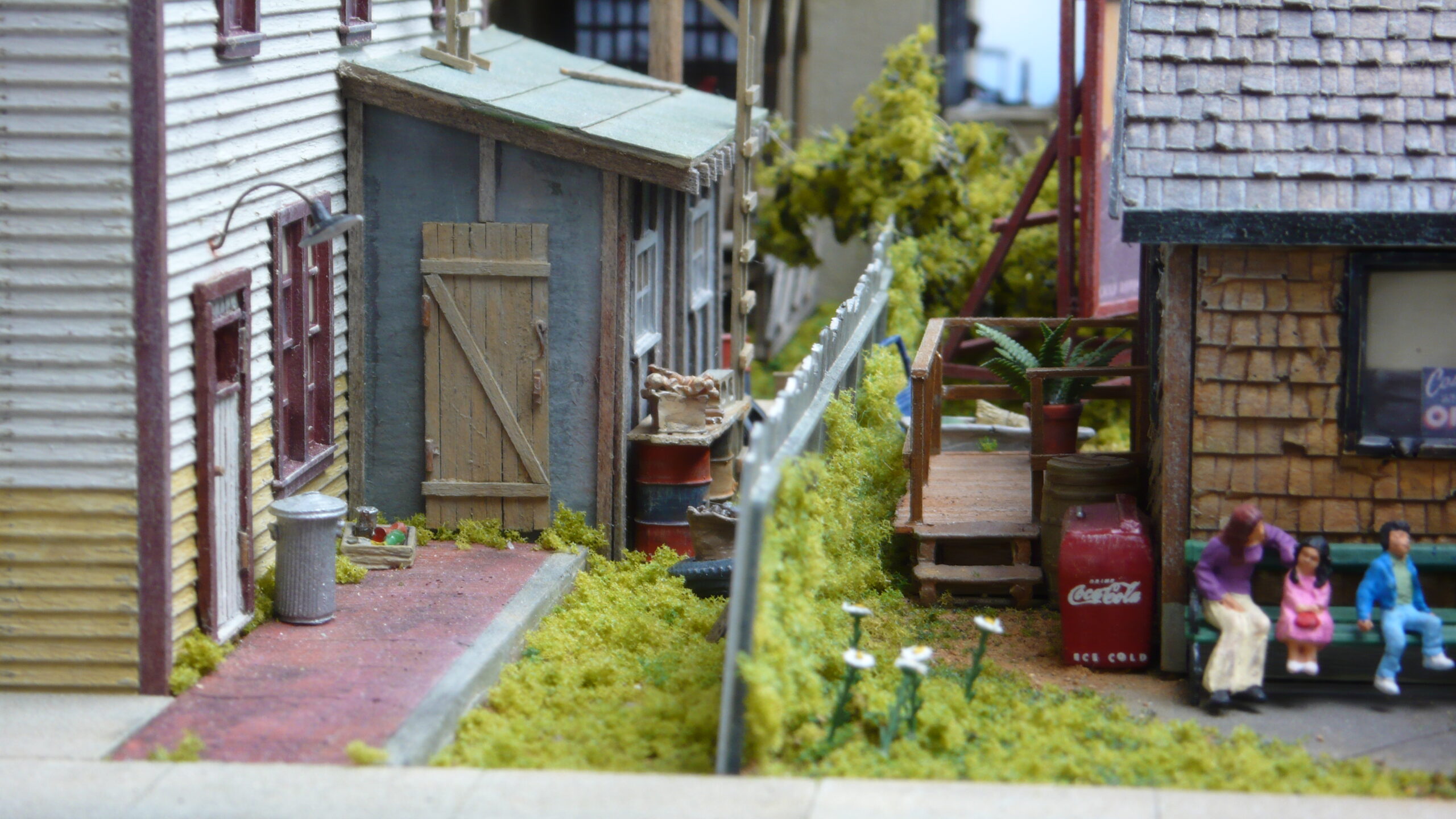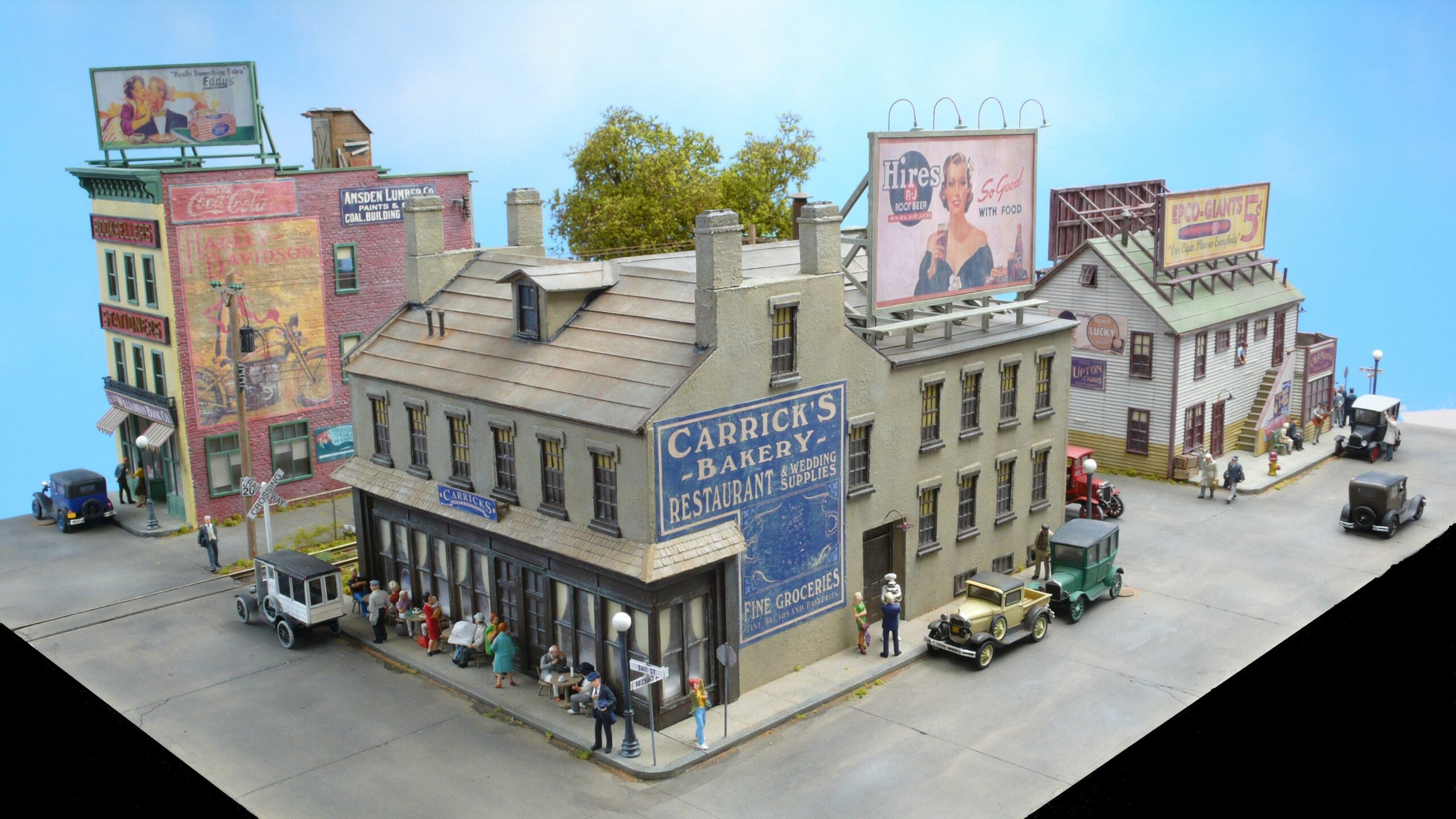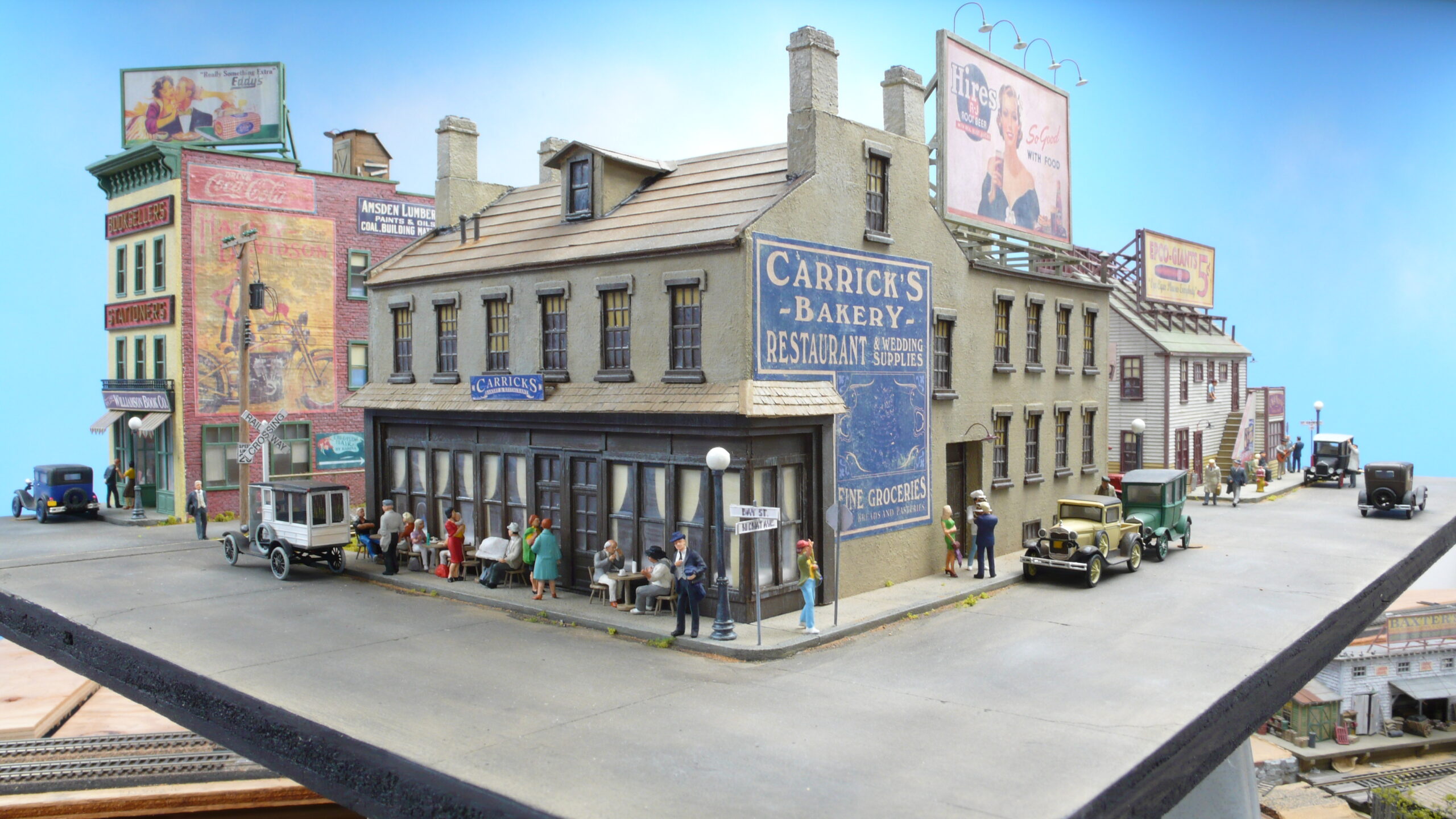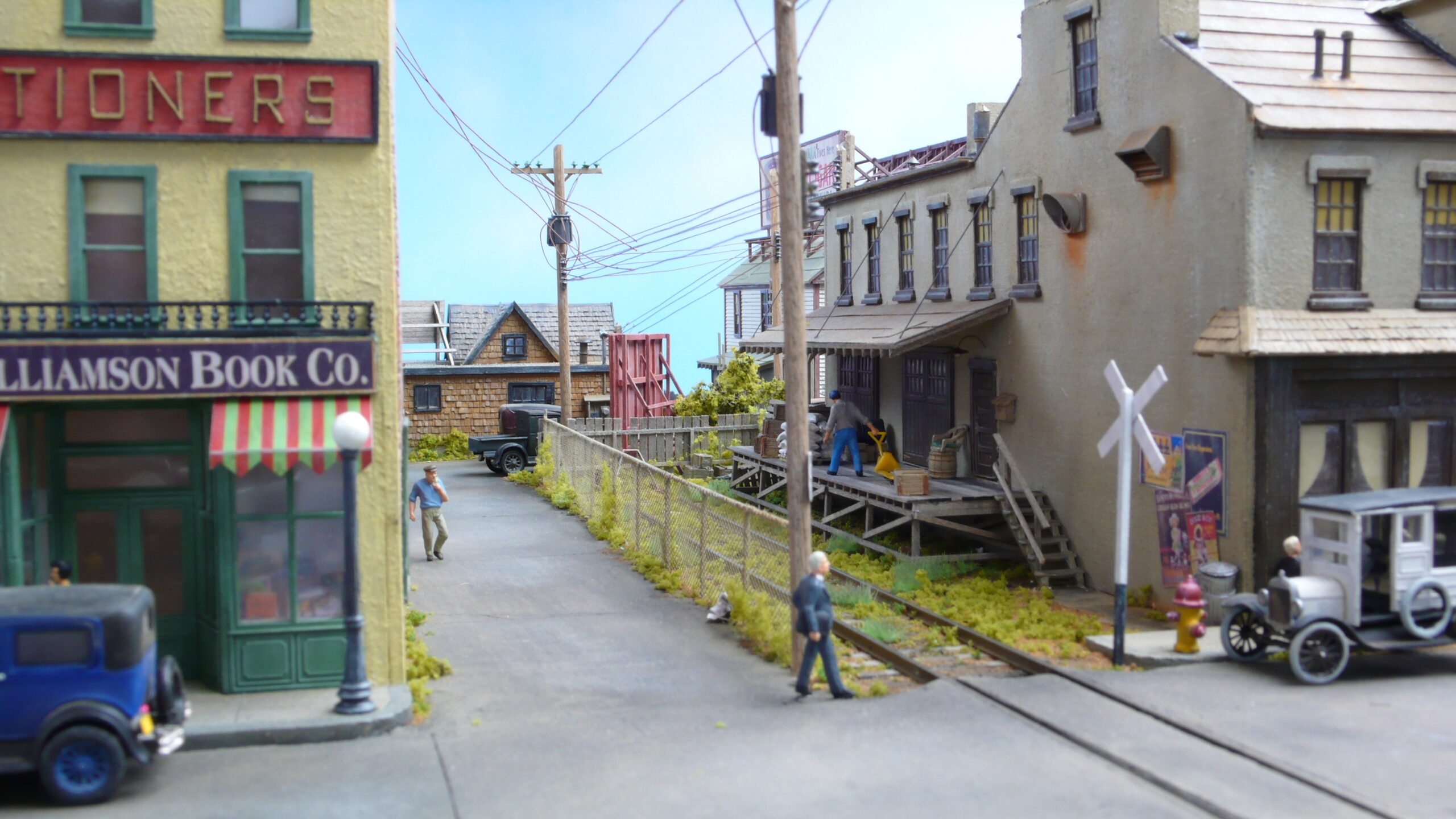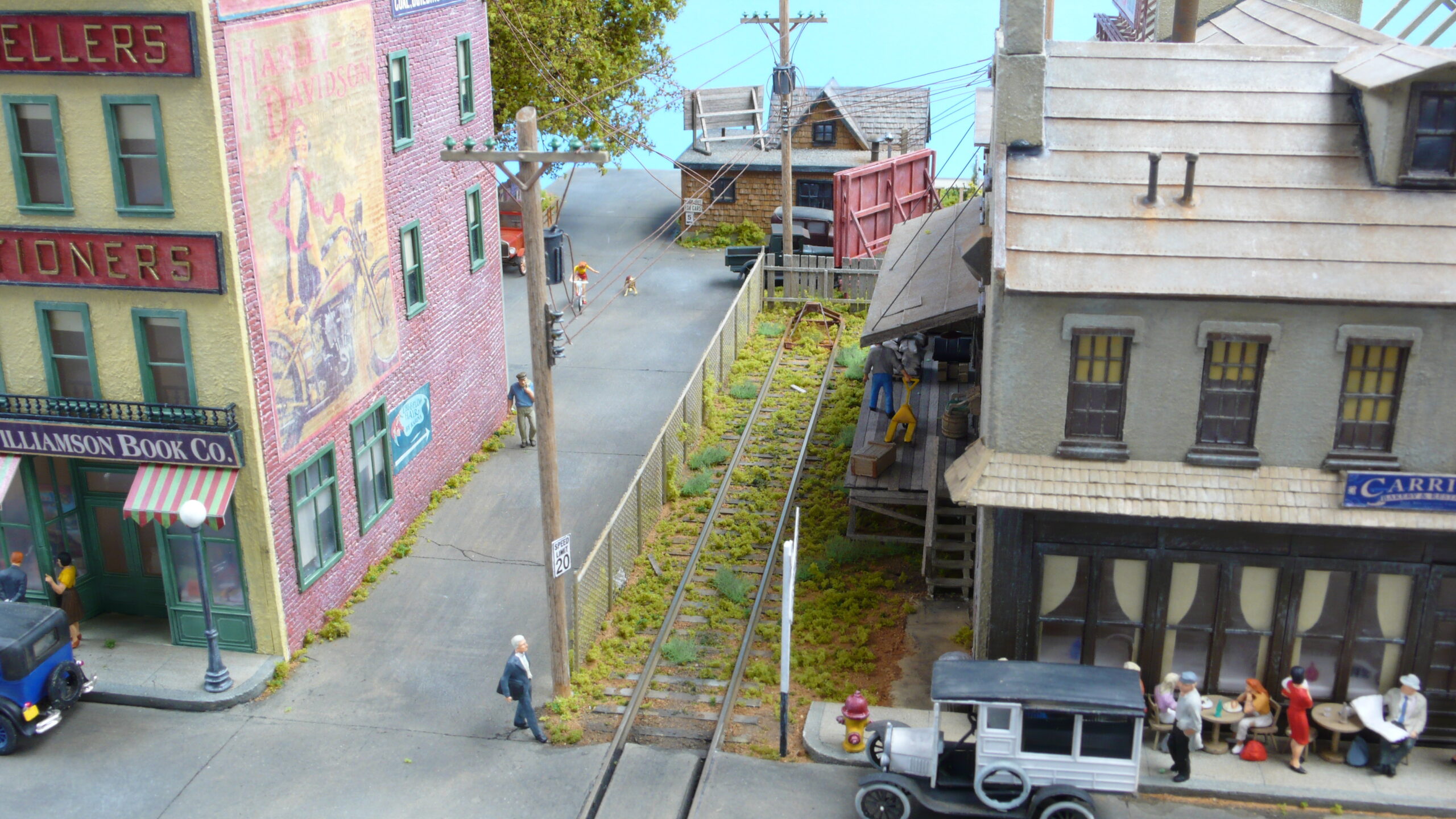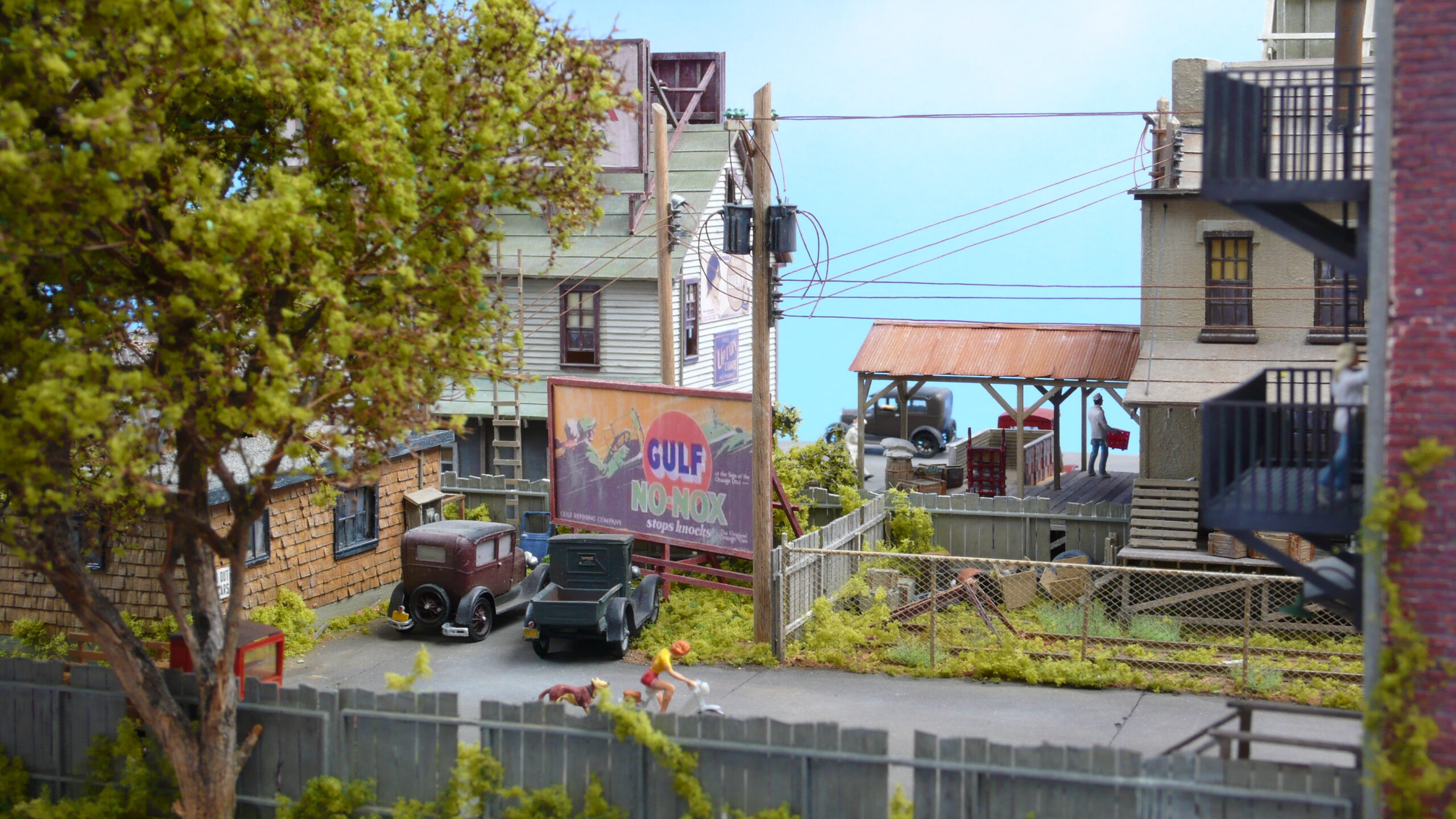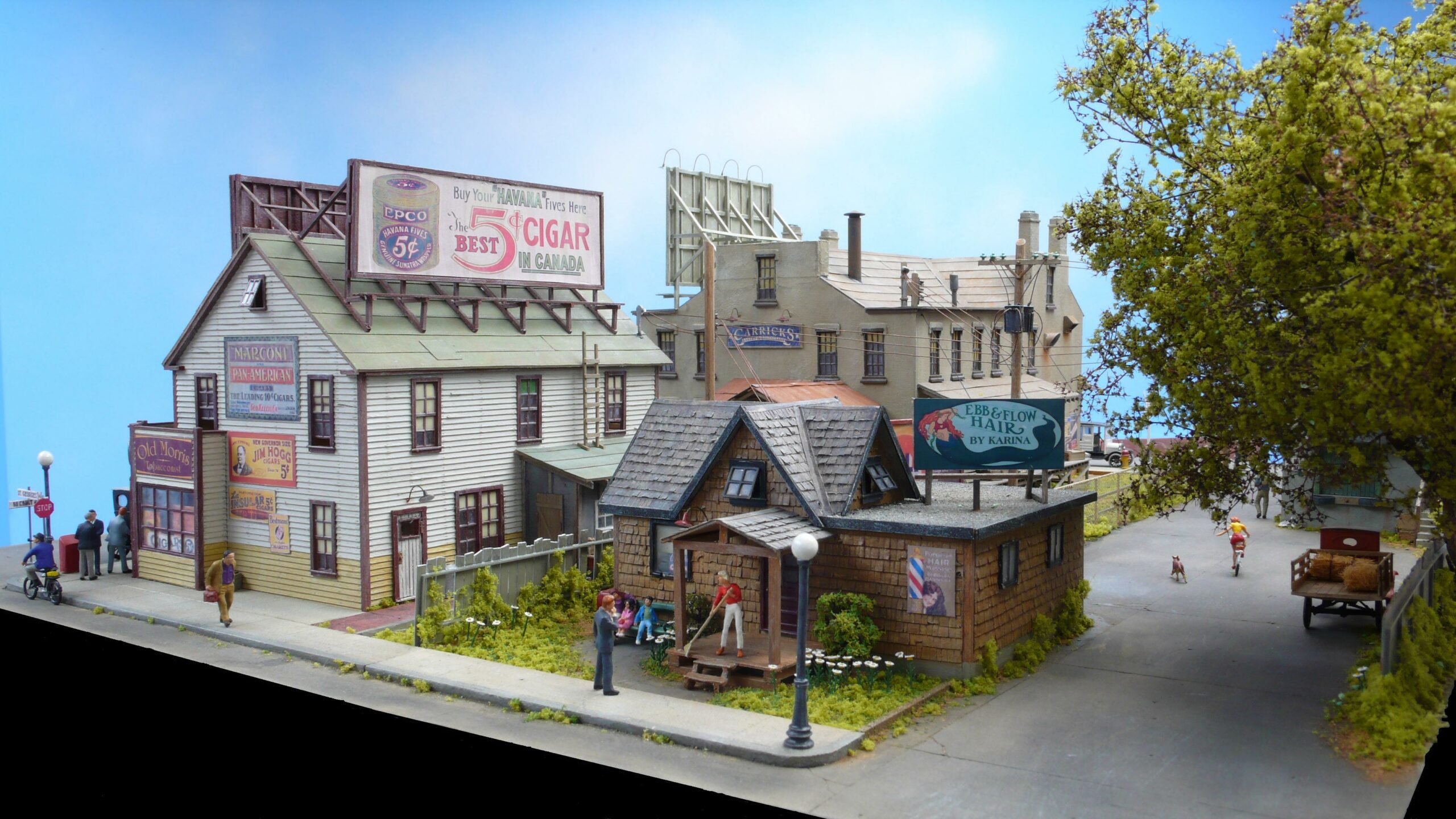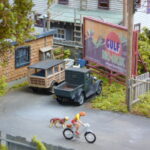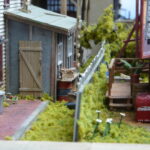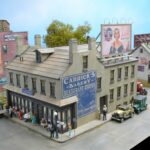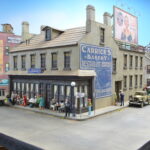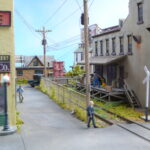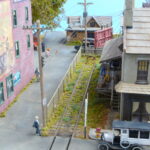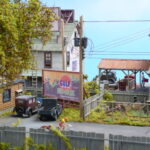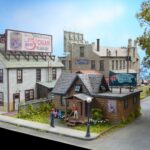 With the Williamson Book Co, Ebb & Flow Hair, and Old Morris Tobacconist surrounding this landmark building, the residents know this busy little area as Carrick's Corner.
All four structures are based on Canadian prototypes, and with this year s new release, we have included many new white metal and resin castings that are comparable in quality to the best. Kit #003 is a true craftsman kit that will bring you many hours of enjoyment during the construction and make you proud to display the completed diorama. The versatility of this kit allows you to configure the structures to make it uniquely your own.
Optional lighting kits are available at Ngineering
$295.00 CDN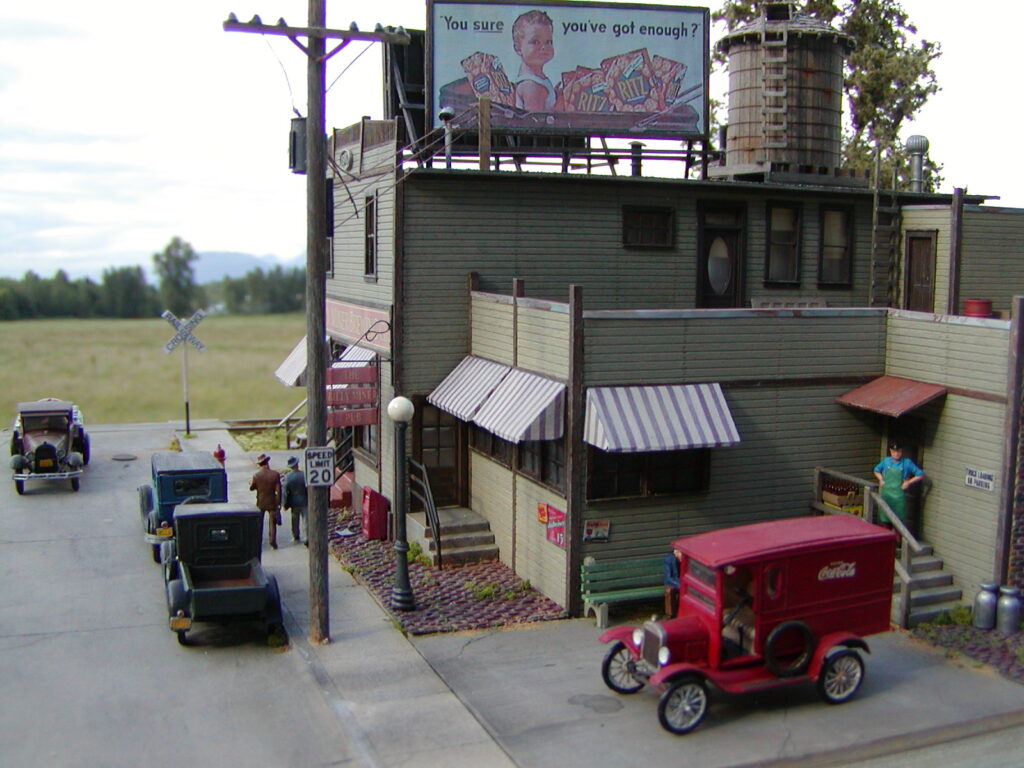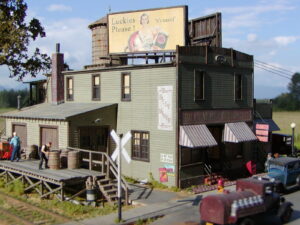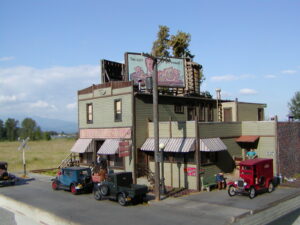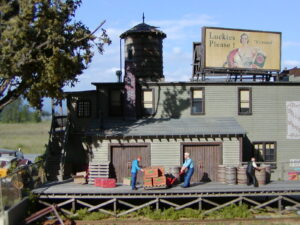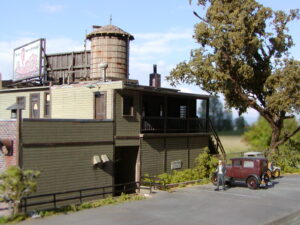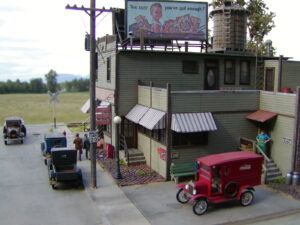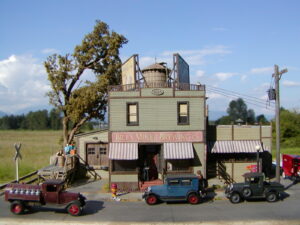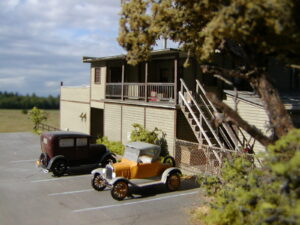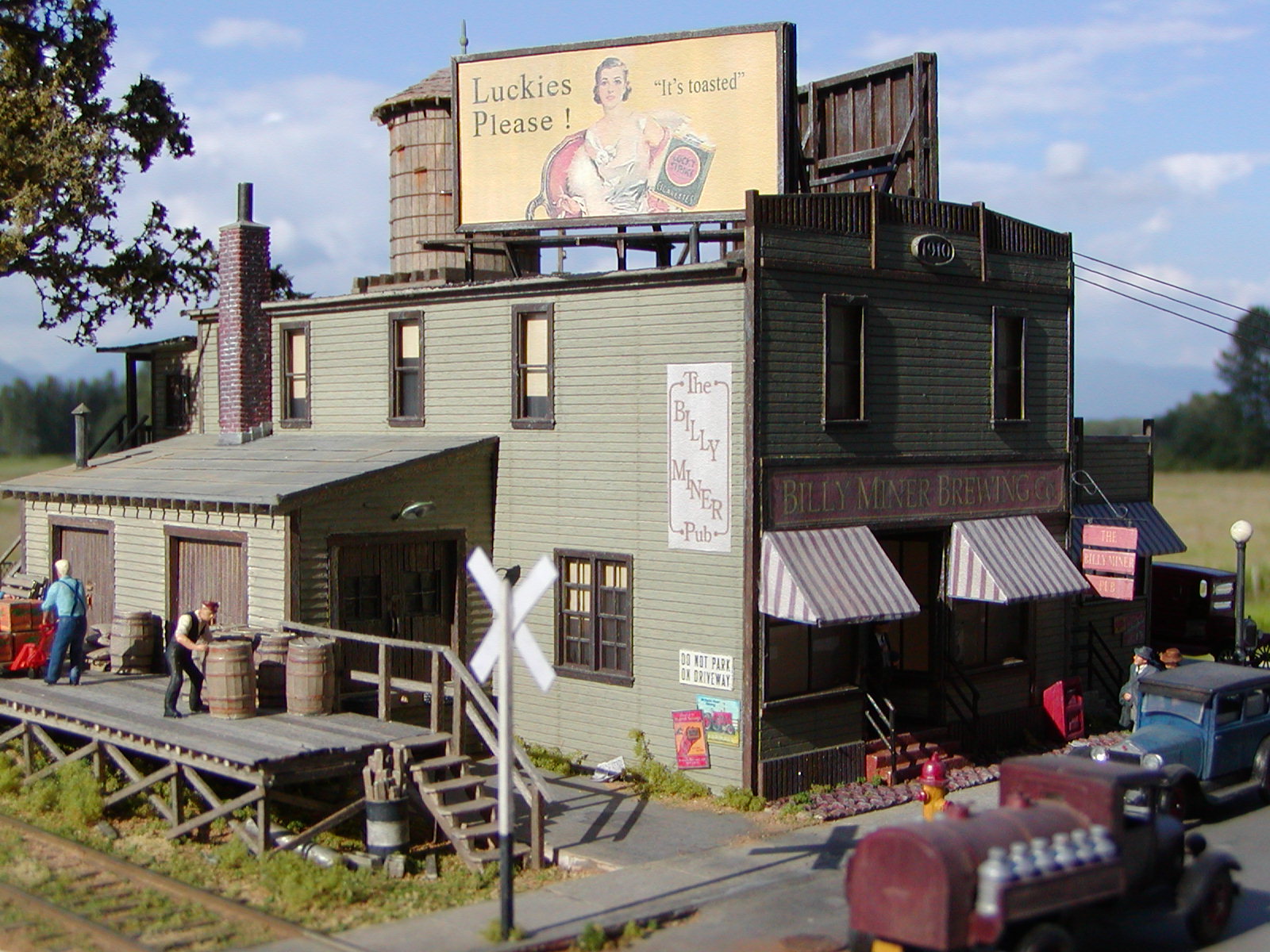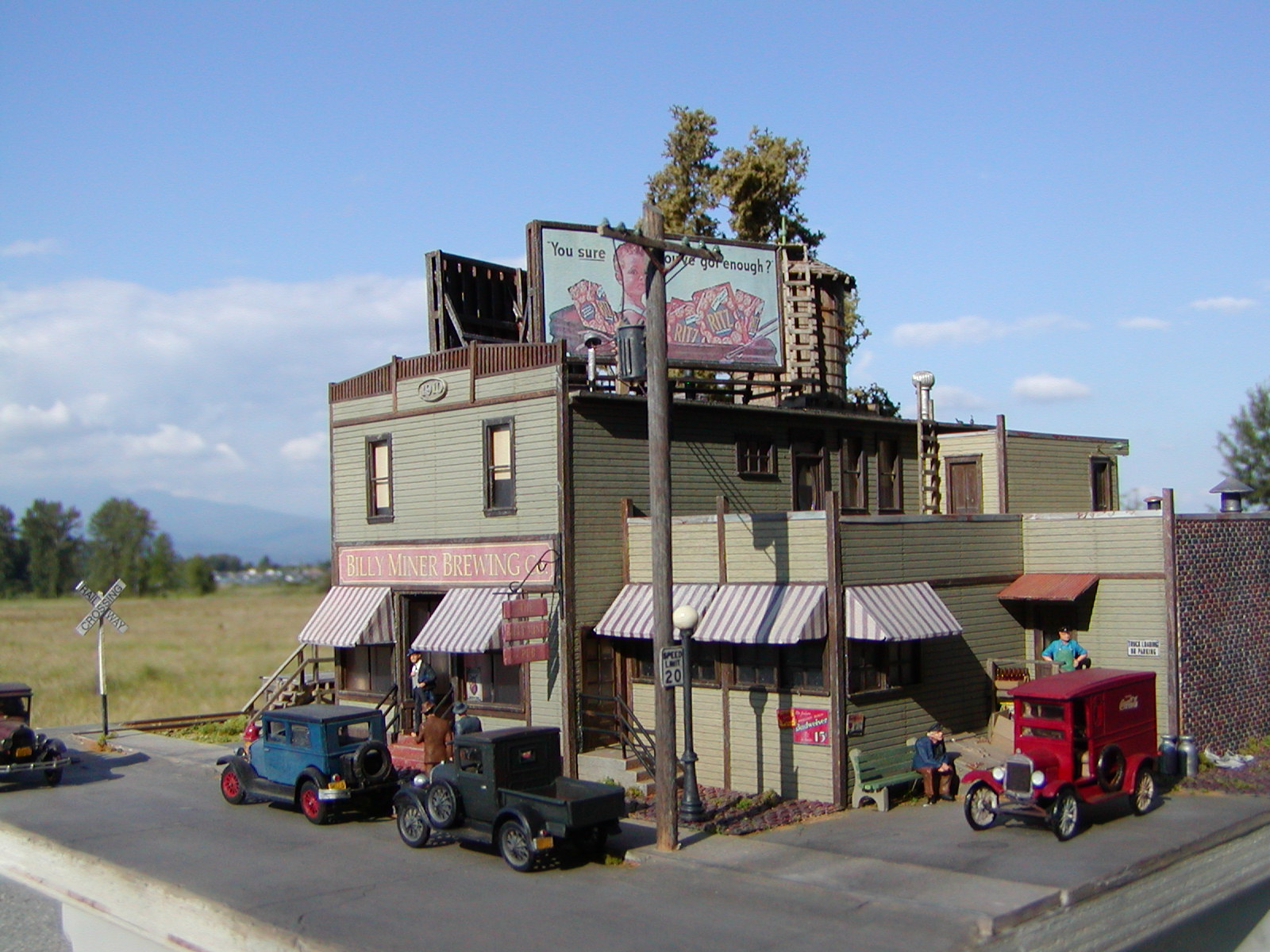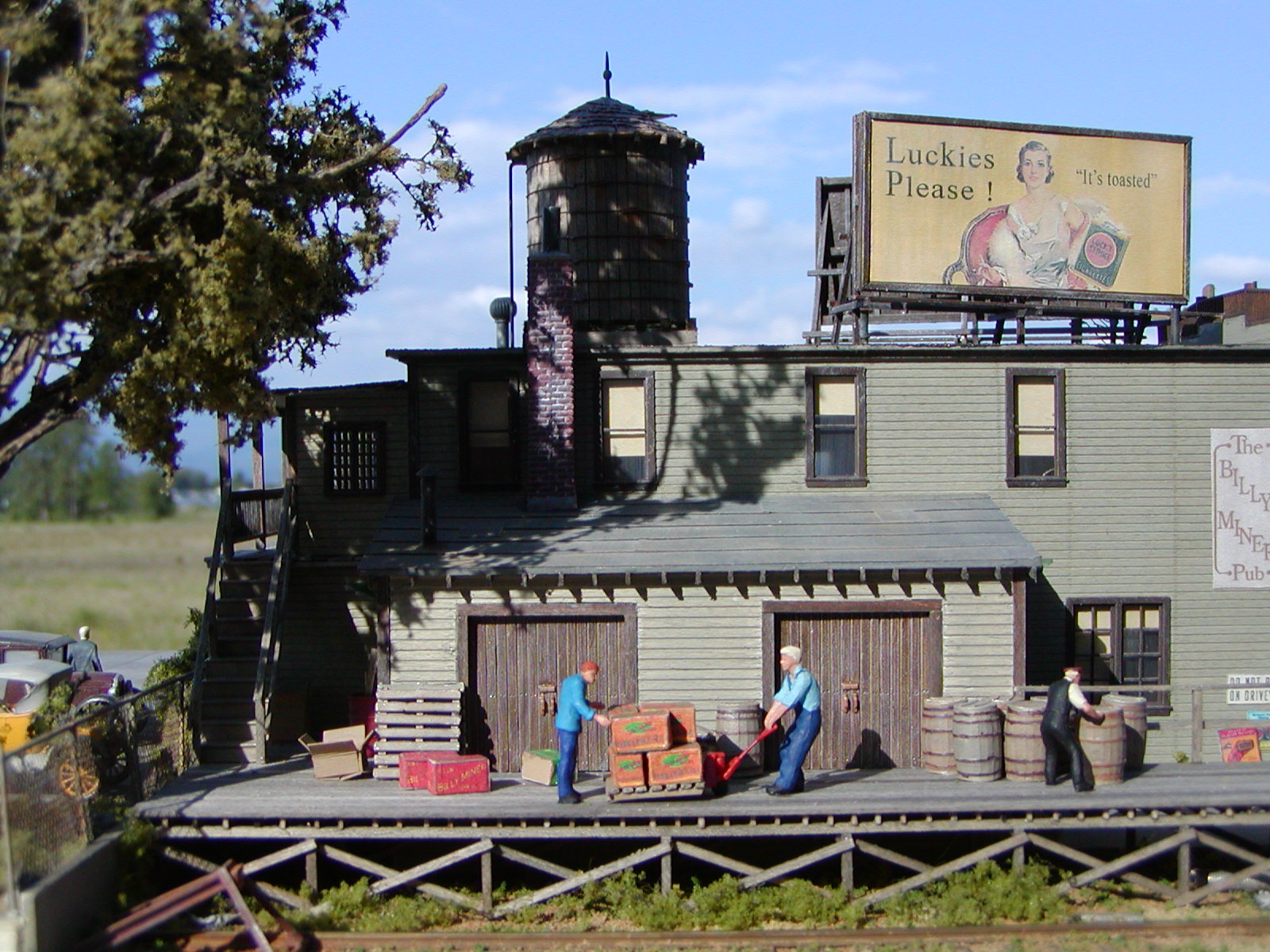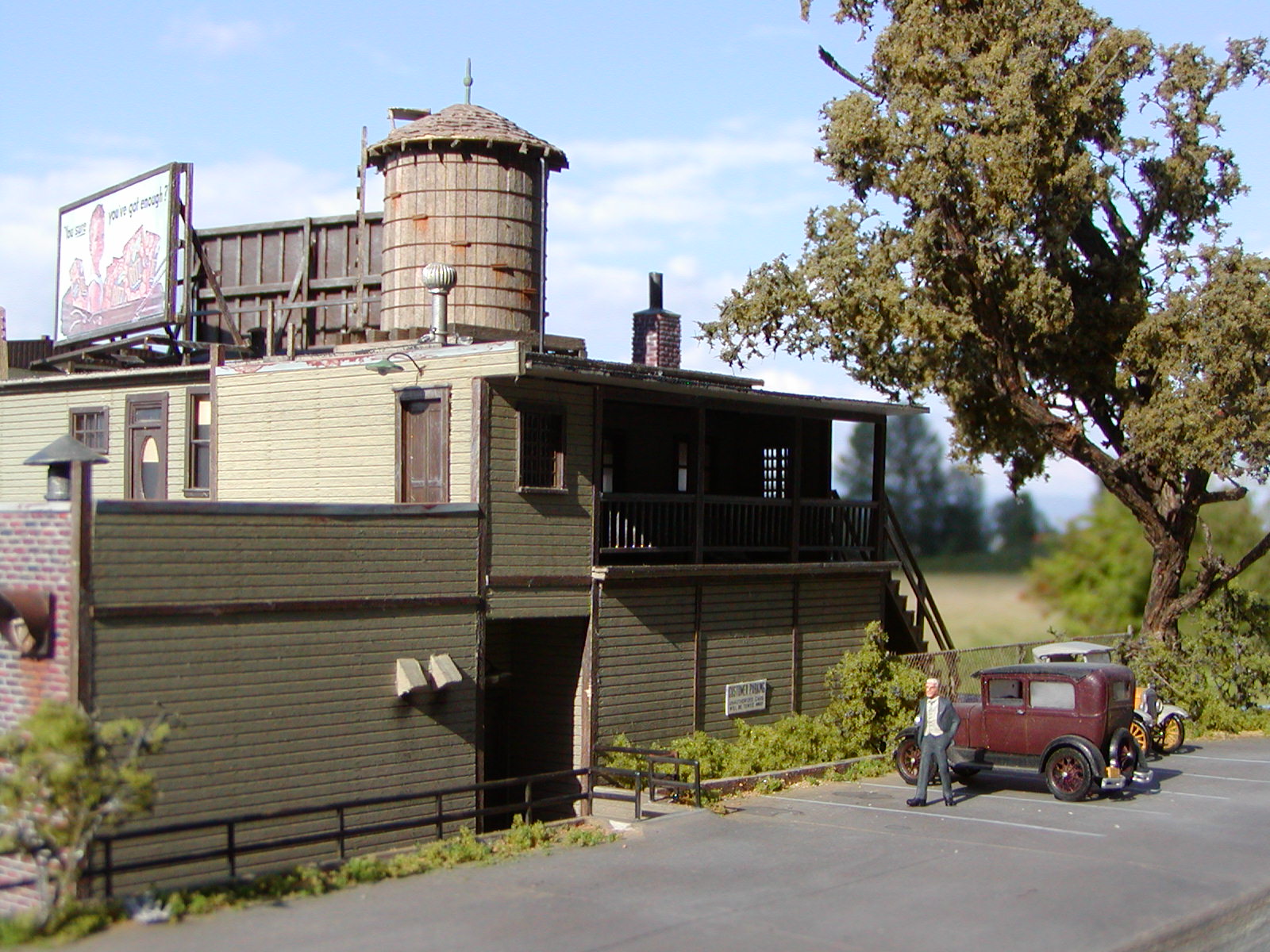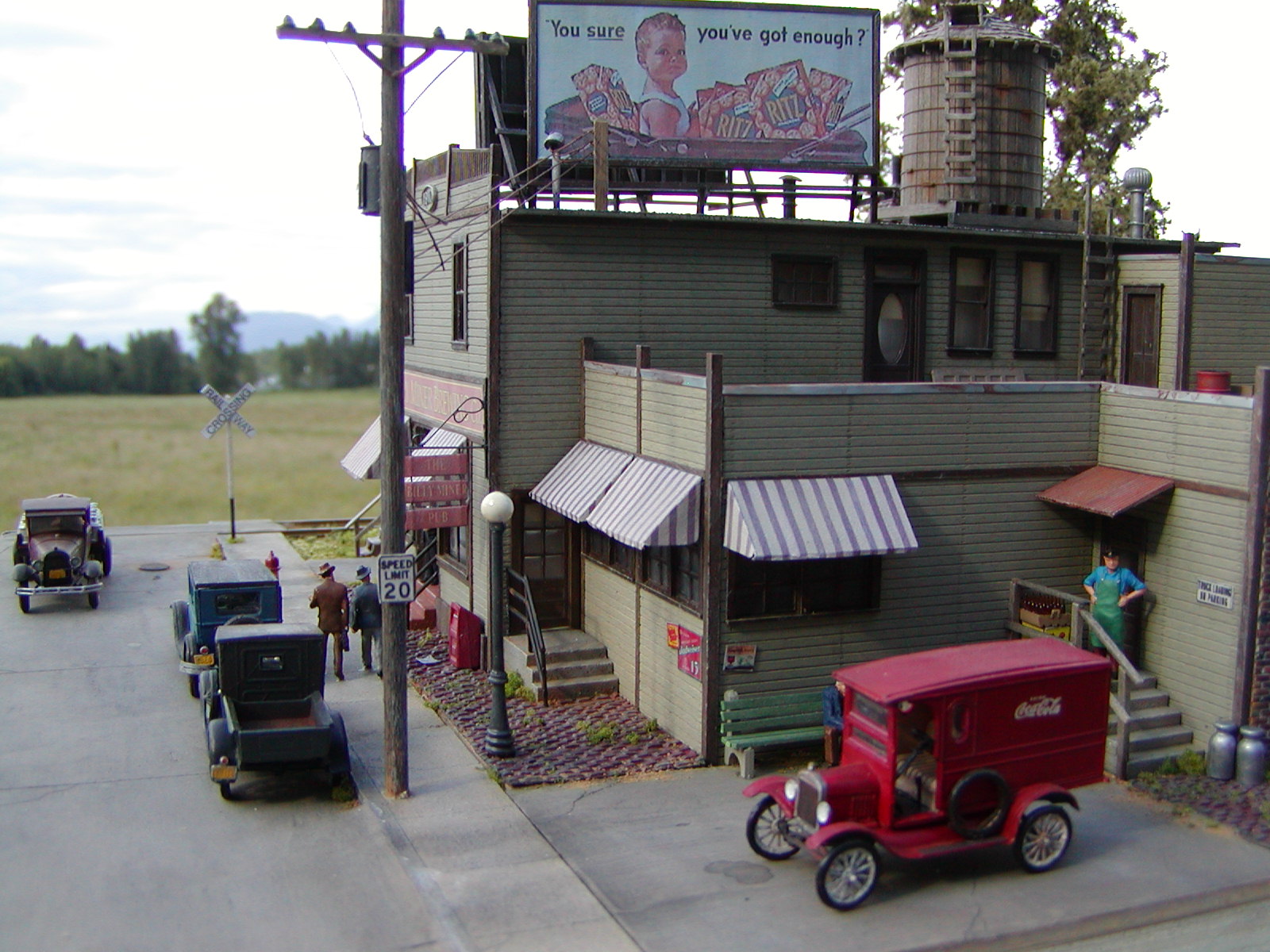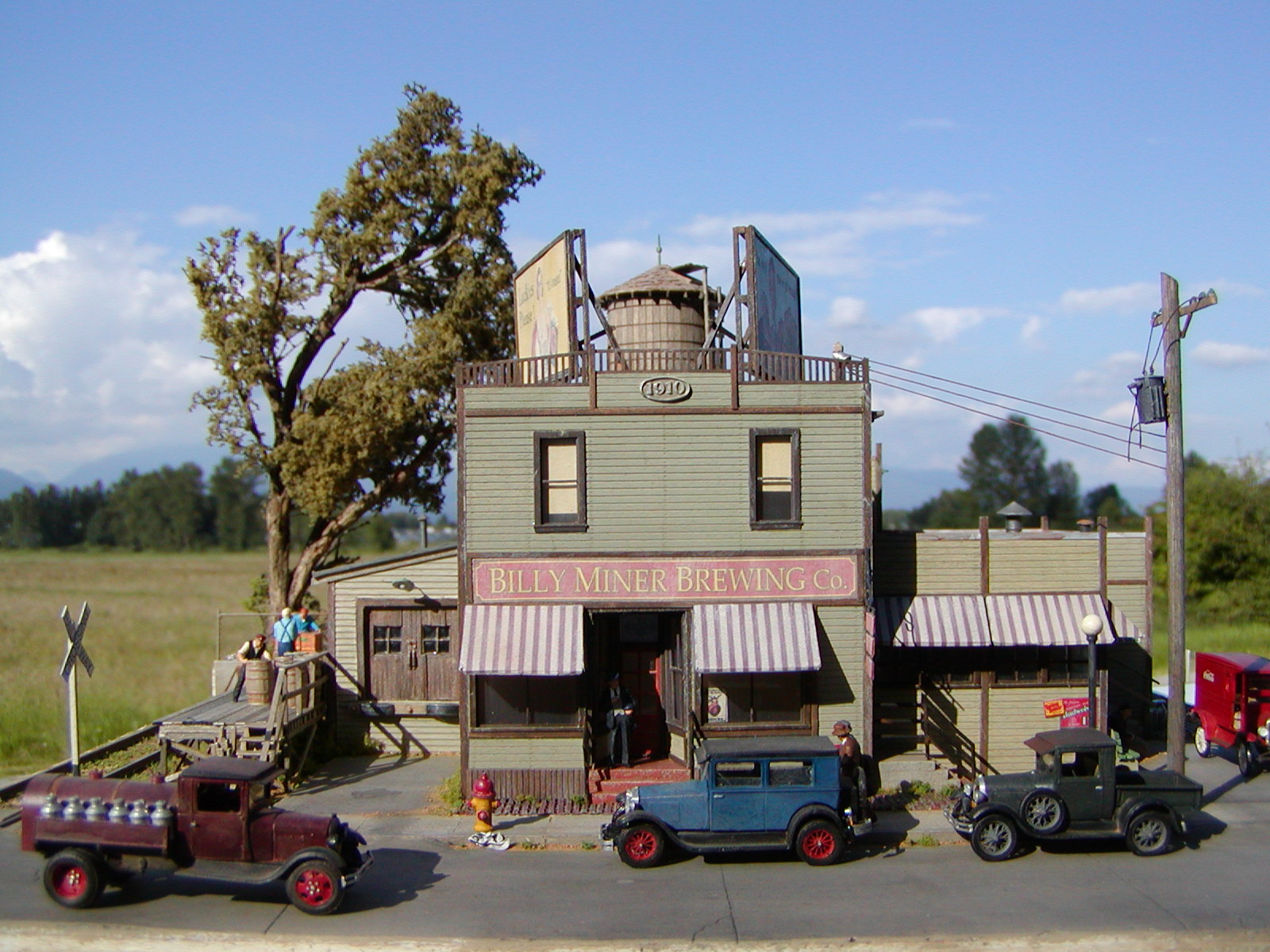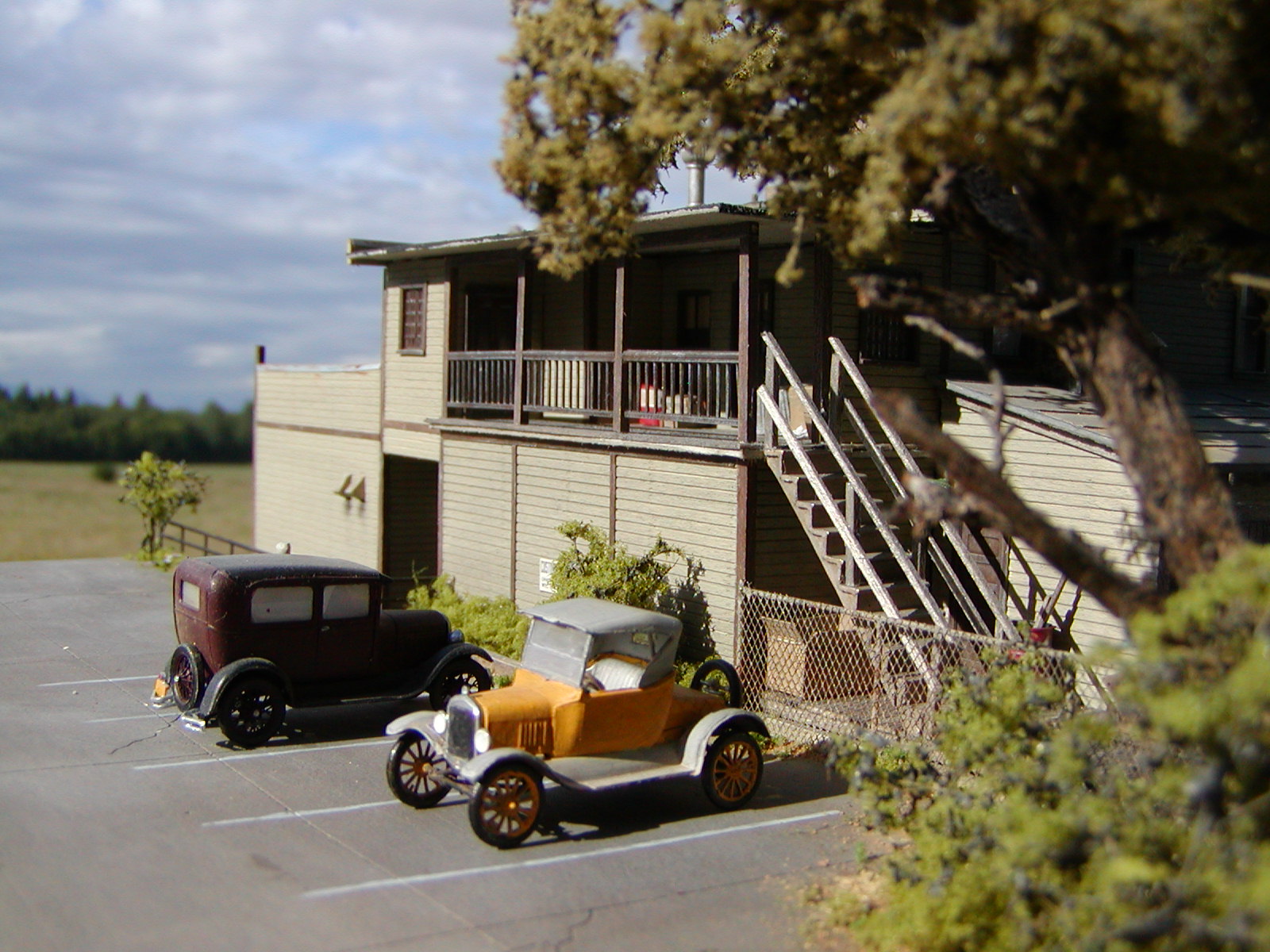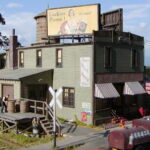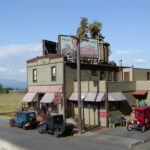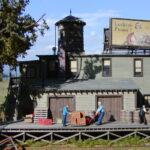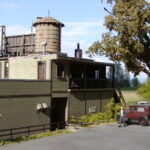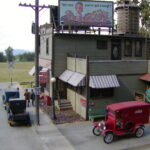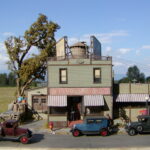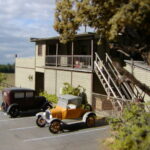 The Billy Miner Pub is located in Haney, BC. The name is derived from the famous train robber William A. MacDonald, also known as Billy Miner. On Sept 10, 1904, Train No. 1, which had just left Mission Junction, was robbed. This was Canada s first train robbery.
This craftsman kit includes many new white metal and resin castings. Custom windows made especially for this kit by Tichy, Mt. Albert Scale lumber, laser cut wood and more. To help you through the construction process, an 80 page manual with many photographs and accompanying templates. If you have built the first craftsman kit from RSM, you will know what to expect, a high quality detailed diorama.
$240.00 CDN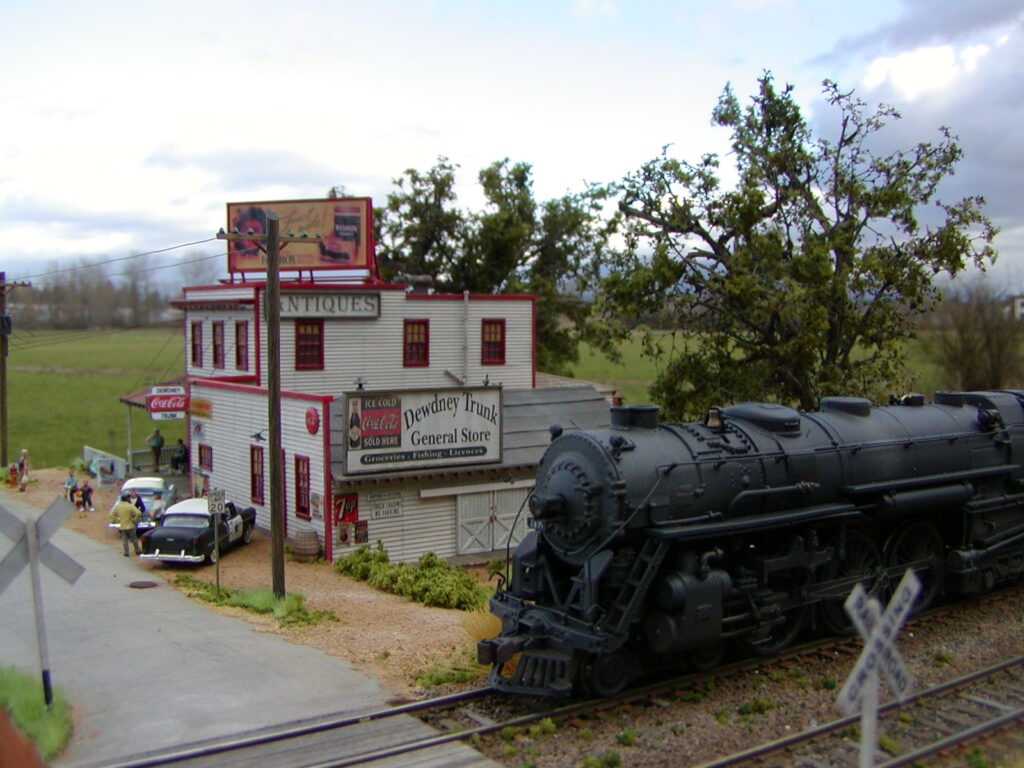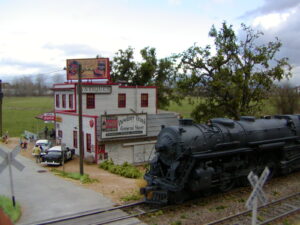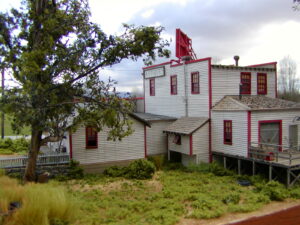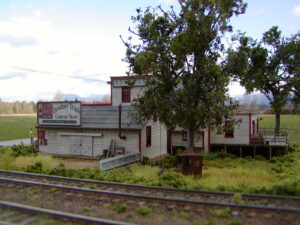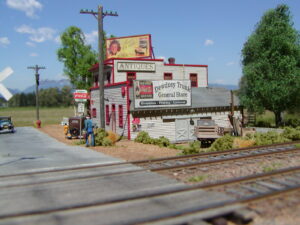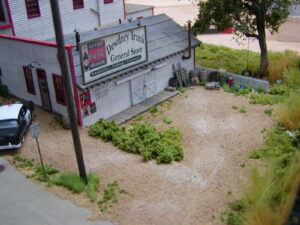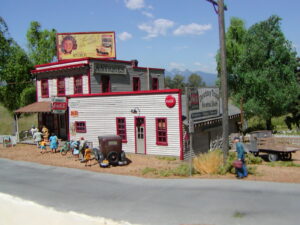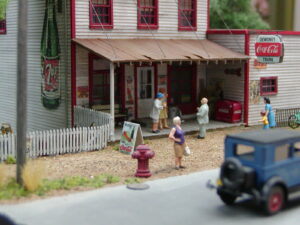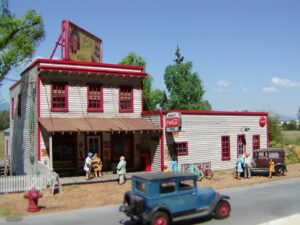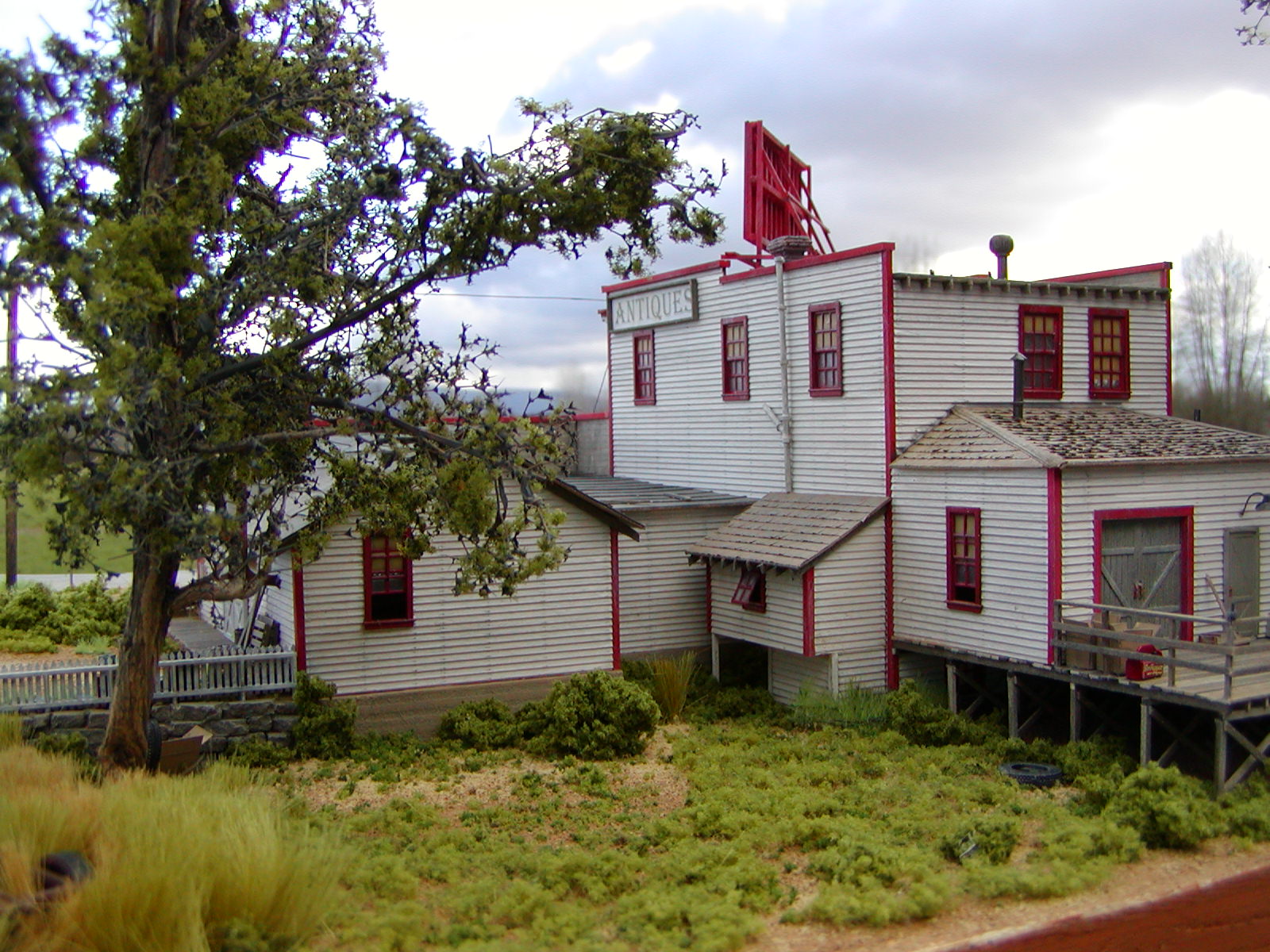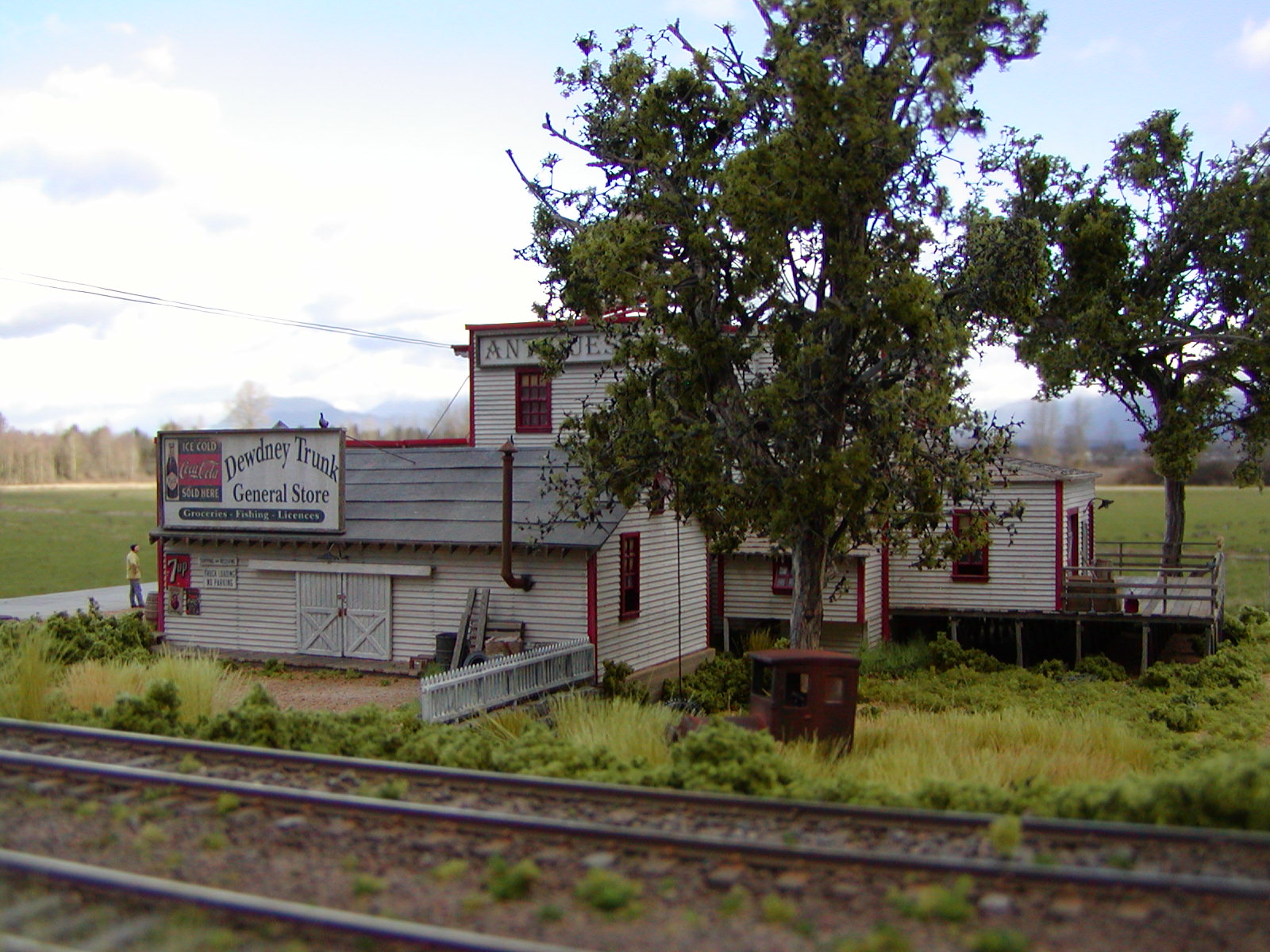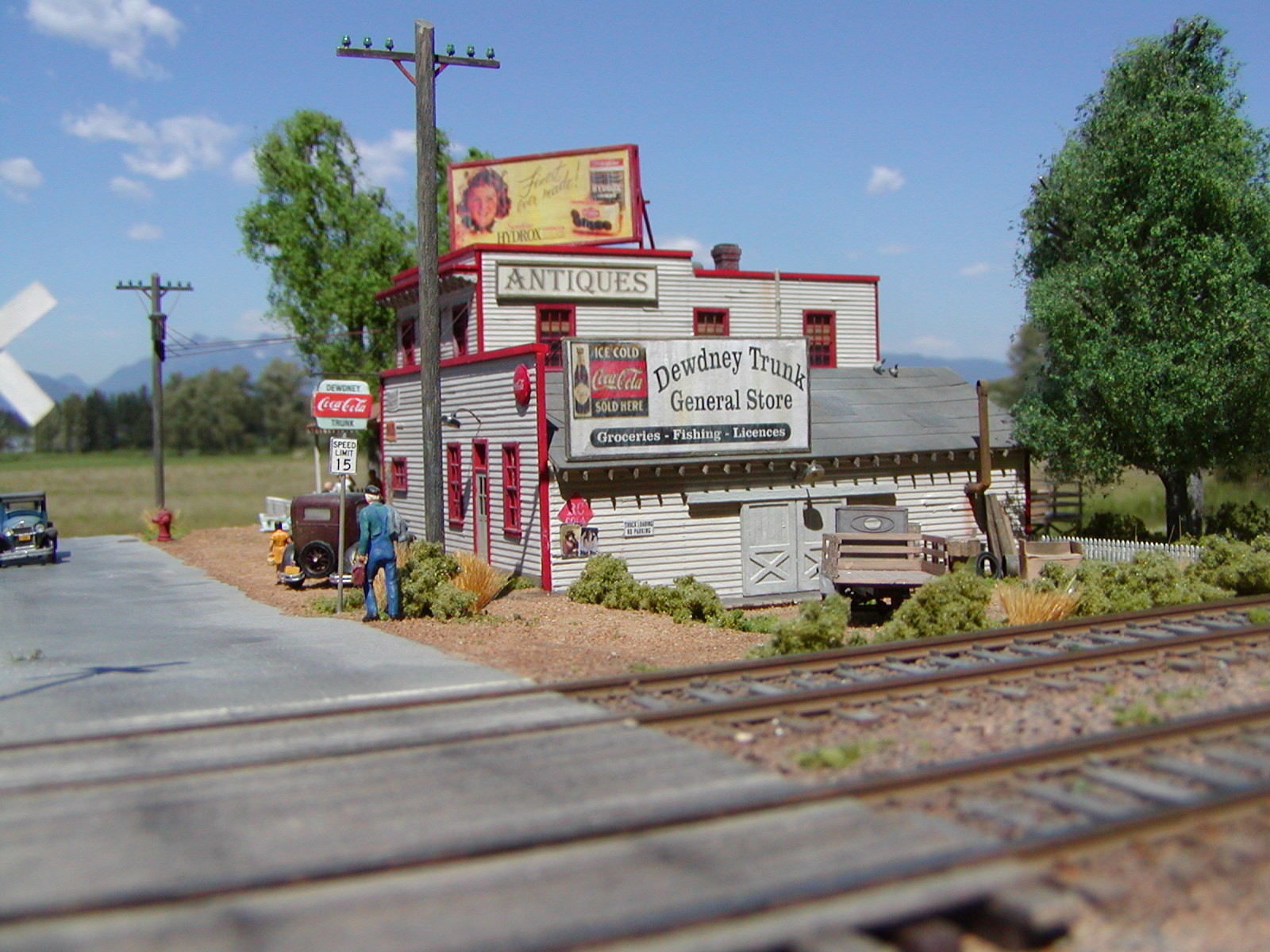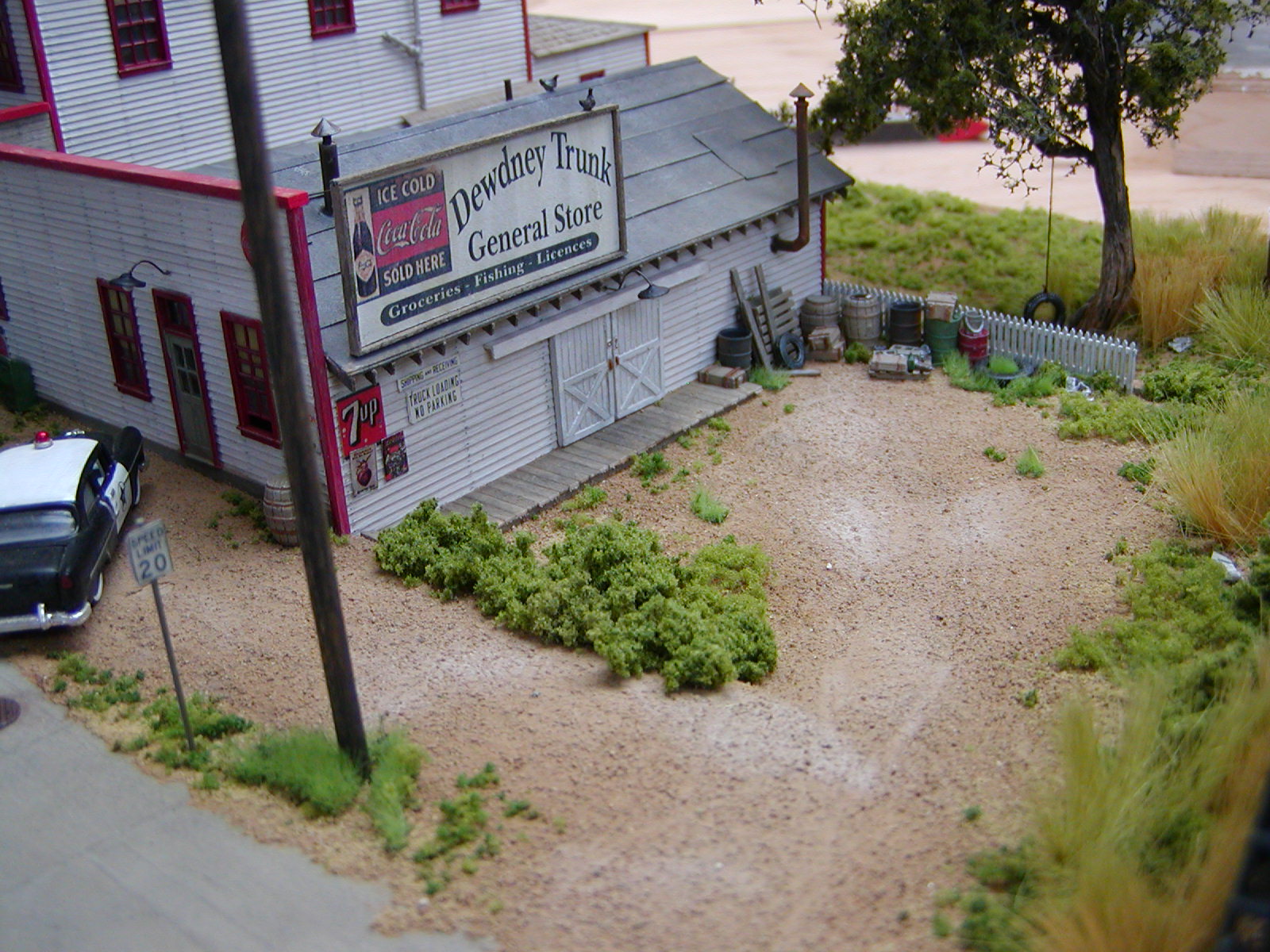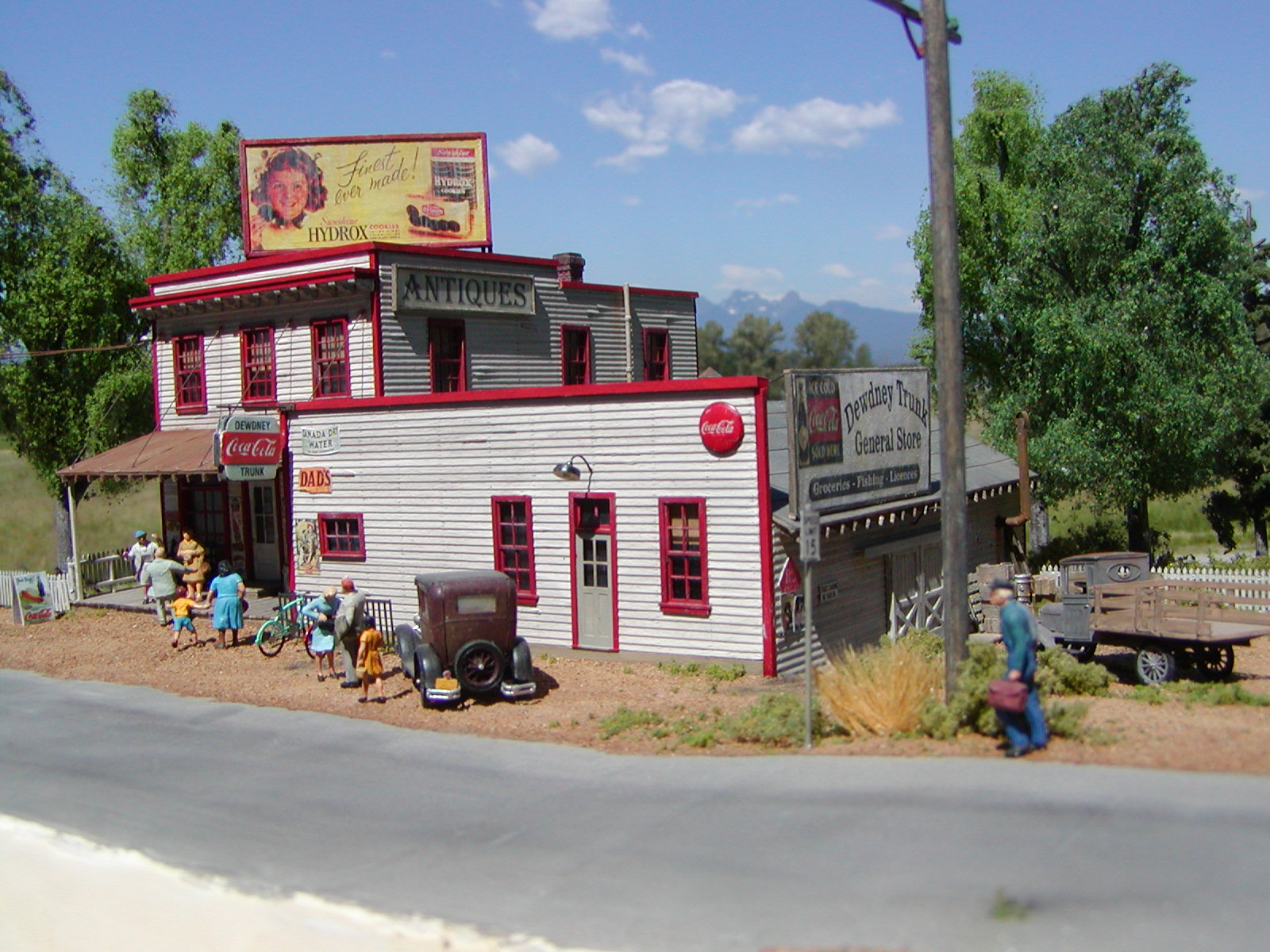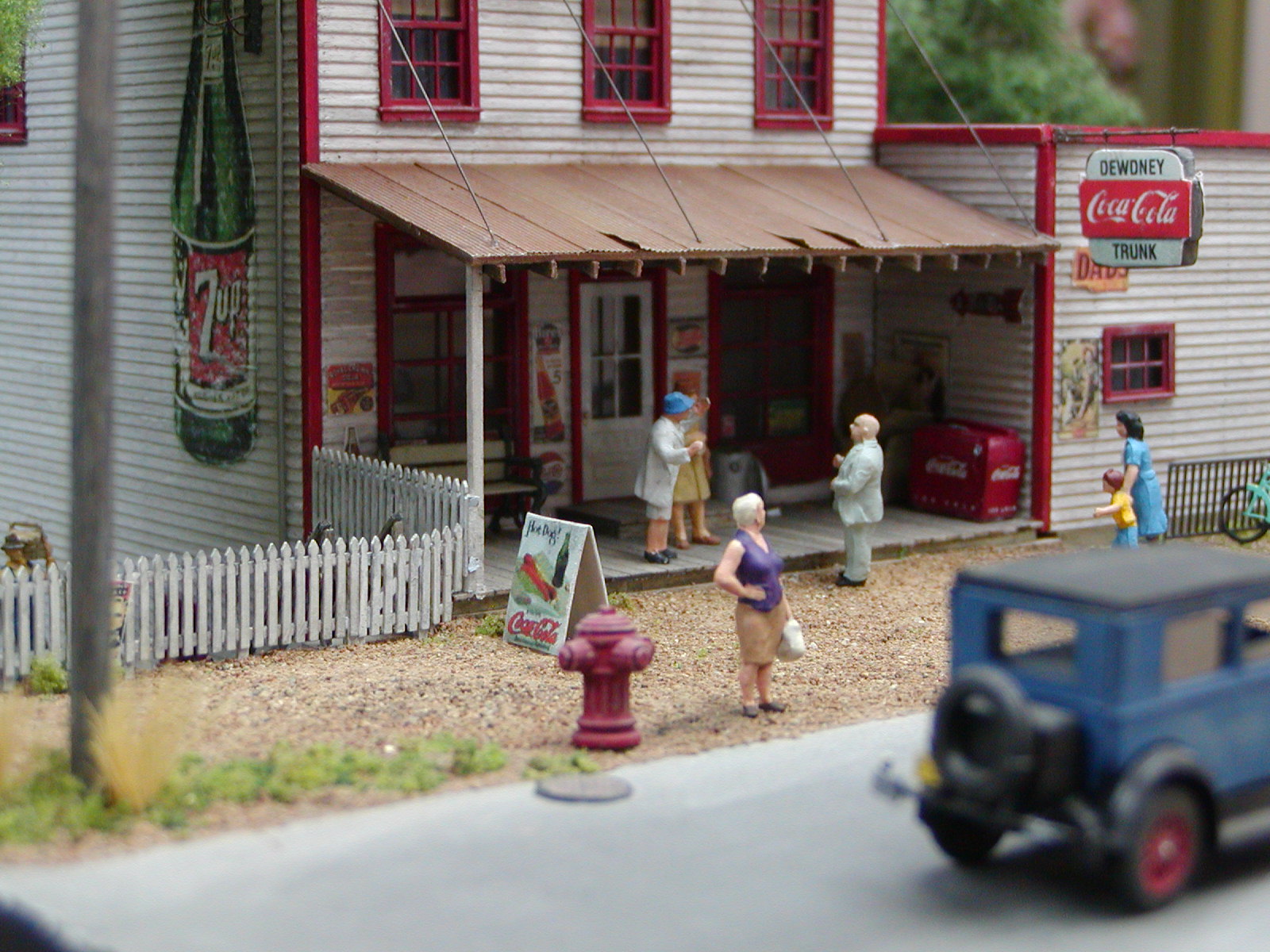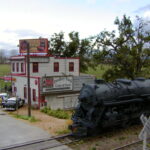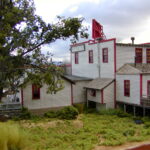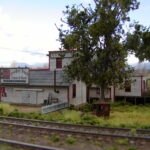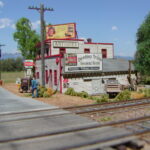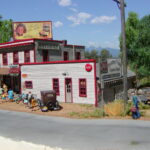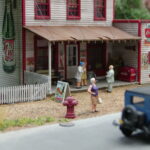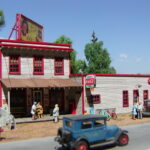 The Dewdney Trunk General Store is a unique structure which landscapes along side the Canadian Pacific Railway in Dewdney, B.C. This kit builds into a fine quality craftsman diorama with endless possibilities for installing this gem in a rural, country or city setting. Kit includes Laser cut wood, Mt. Albert Scale Lumber, Tichy windows, Campbells Roofing materials and new original metal castings. A very detailed instruction book with many photographs, diagrams and templates will guide you through the steps in building this diorama.